Decorating Your Interior Space with Persian & Oriental Rugs
Posted On April 15, 2020
Persian carpets and rugs are made in Iran, a country known to produce detailed rugs with high knot counts. Weavers use all-natural wool, silk, and vegetable dyes to create these stunning rugs with vivid colors and fascinating animal and abstract patterns. Meanwhile, Oriental rugs come from and are produced by "Oriental" countries like Pakistan, Turkey, and Afghanistan. These carpets are made out of silk, wool, or cotton, and have designs showing different regional traditions.
While Persian and Oriental area rugs are different from each other, these classic pieces are artworks that can enhance your interior's style and design. And there's no better way to display the exquisite patterns of antique rugs than by placing them in any part of your home. That's why we've put together several decor ideas to help make your space stylish and elegant.
Actionable Tips for Decorating with Oriental & Persian Rugs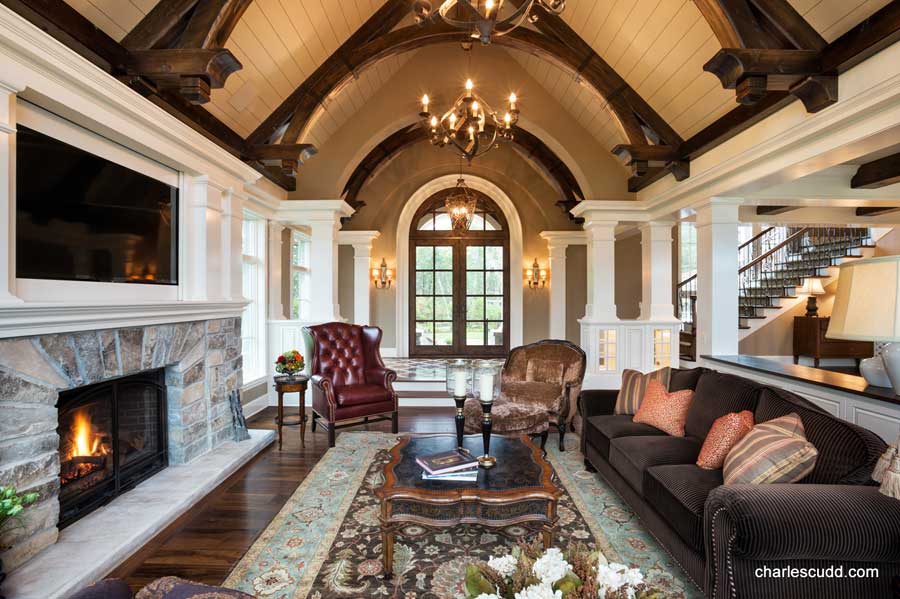 Get the Right Rug Size for Your Space
Knowing the dimensions of your room will help you get the perfect rug for it. Measure the width and length of your space, then give the exact measurements about two or three feet of allowance. Doing so will make choosing and fitting rugs for the room easier.
Create Contrast Between Your Rug & Your Furniture
Buying Persian or Oriental rugs with subtle designs is an excellent idea if you're using heavily patterned wallpaper or upholstery. But if you're getting antique rugs with highly detailed designs, your accent furniture and walls should have fewer patterns on them. Your space will feel more cohesive if you strike a proper balance between these contrasting elements. 
Match Your Furniture to Your Carpet's Design
Want to keep the decor of your space uniform? Try furnishing your room according to the colors of your rug. Color and pattern in your rug and very neutral furniture are one of those great combinations that you can try. Or you can use striking hues for your accent pieces like armchairs or smaller decor. Having a motif to follow with your decor scheme can ensure that the pattern of your carpet will become the highlight of your space.
Place Your Carpet At Least Halfway Under Your Sofa
This step will make your seating arrangement look anchored, as well as give your room a harmonious ambiance. Just make sure that your rug is tucked at least halfway under your main pieces of furniture to achieve this effect.
Put Antique Persian or Oriental Rugs on Other Spaces Inside Your Home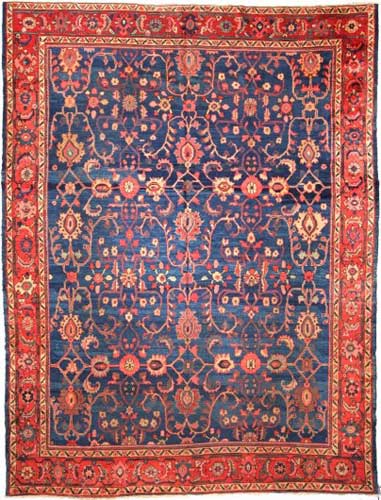 Persian and Oriental carpets aren't limited to the confines of your bedroom and living room. You can also use these beautiful rugs to decorate your bathroom, hallways, and other areas in your home that have high foot traffic.
Decorating your bathroom, kitchen, or similar areas with long,

rectangular rugs

creates a visual path for a more fascinating and orderly space. Our rug inventory has many rectangular rugs that will look great in bathrooms and kitchens, including the

Tufenkian Untitled Summit White

and the

Cyrus Artisan Antique Persian Mahal Rug

.

Patterned rugs in high-traffic areas allow for less wear and visible damage. Carpets with bold patterns such as the

Afghani Bidjar rug

are perfect for entryways and other spaces where you or your guests usually pass by.

Hallway

runner rugs

that are around four inches narrower than the actual dimensions of your hallway can make the space appear wider.

Smaller vintage rugs will perfectly fit the foot of your bed when they're at least an inch longer than the width of your bed. They also make a cozy spot to step on to when placed on both sides of your bed.
Get a Bigger Rug for Your Dining Area
Your dining room rug should have an extra two feet of carpet around its sides so that your guests won't snag or trip over its edges as they pull their chairs out. If you're searching for a suitable dining area rug, check out pieces like the Trilogy Dendrites or the Artisan Vintage Madake carpets.
Try Using Vintage Persian or Oriental Carpets As Wall Hangings
Apart from placing them on your floors, you can also attach Persian and Oriental carpets to your walls. Hanging these antique pieces gives you a warmer and more attractive space that is also a bit soundproof.
Dye Your Rug for a Modern Look
A dyed rug lets you keep its vintage charm and make it more eye-catching at the same time. These characteristics turn your carpet into the focal point of the space, making it stand out from the other areas in your home. And if you're after a stylish, sophisticated feel, you can get this ambiance from the combination of modern styles and dyed rugs.
Avoid Damaging Your Antique Persian Rugs or Oriental Carpets
Vintage Persian and Oriental rugs are also prone to wear and tear. But with proper care, you can prevent possible damage to these carpets. Here are a few tips to remember when you're placing antique Persian or Oriental carpets in any area of your home:
Use furniture coasters when putting sofas, dining tables, or other heavier pieces of furniture on your rug. Glass coasters offer better weight distribution so that the load of your furniture doesn't flatten your rug pile.

Get rug pads for your carpet. With these essential items, your carpets won't slip away from their position. Plus, rug pads provide hardwood floors with more protective layers to help avoid wear.

Rotate your carpet regularly. Antique rugs in high-traffic areas need rotating every one or two months for balanced wear distribution. Your carpet will also look more uniform with frequent rotations.

Vacuum your rug. Vacuuming your carpet often is vital as it helps stop excess traffic from crushing the natural fibers in your rug while also ridding it of unwanted dirt and fibers.
Find the Perfect Persian or Oriental Area Rug in Minneapolis at Cyrus Rugs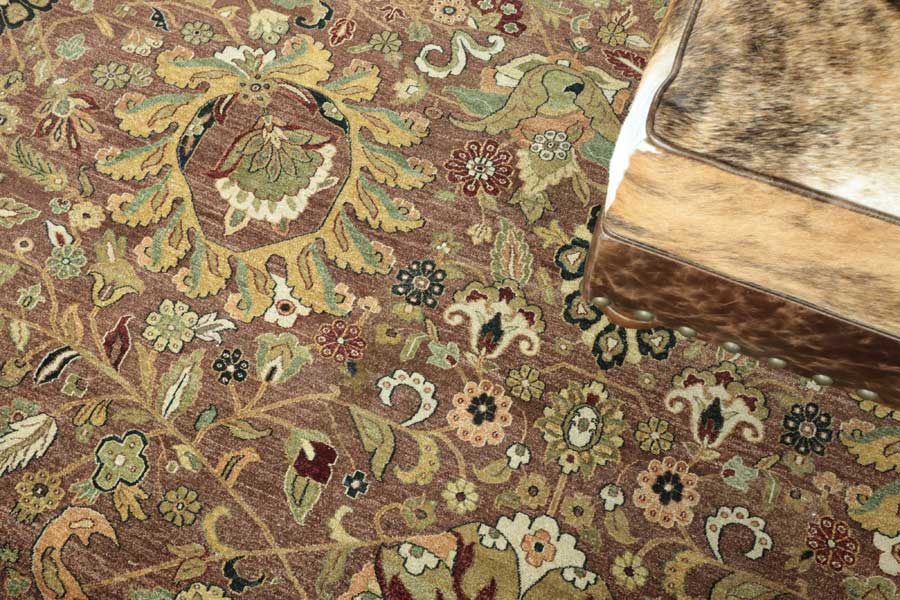 Does your space need a dash of style? Hand-knotted Persian and Oriental carpets can help you spice things up. As the top retailer of handmade artisan rugs in Minneapolis, Cyrus Rugs offers a wide selection of Oriental and Persian rugs for sale. We have exclusive designer and brand rugs, as well as some of the world's most sought-after carpets to suit your tastes. Our online inventory includes these products, along with traditional, transitional, contemporary, and tribal designs. With so many options, searching for antique Oriental rugs is a breeze.
Cyrus Rugs also helps customers choose the best rug for their rooms through a variety of features and services. When you drop by our showroom in the Twin Cities, you'll get to experience our "Try Before You Buy" program, where we let you try out our rugs in the comfort of your home before buying one. Plus, we have services that might interest you, such as rug cleaning, repairs and restorations, and appraisal. You can check out our Showroom page for more details on the in-store services we offer.
Visit a Persian & Oriental rug dealer in: Minneapolis, St. Paul, & Rochester, not living in Minnesota? visit our showrooms in Sioux Falls, SD & Des Moines, IA. Get your home decorated with the beauty and luxury of Persian rugs.