Let There Be Light: How to Brighten Up a Dark Kitchen
Posted On January 31, 2023
The kitchen is the heart–and stomach–of every home. From preparing and eating delicious food to gathering for special occasions, there's plenty of activity in this part of the house. For this reason, your kitchen must be well-lit.
So, how do you brighten up a dark kitchen? Below are some tips to enhance kitchen lighting and make your space look warm and welcoming.
How to Make a Kitchen Look Brighter
Strategic lighting can enhance a room's style and illuminate it entirely. Here are 10 ways to make good use of lighting to make your kitchen brighter and cozier. 
Install Large Windows and Doors
The best way to make your kitchen radiant is to set up additional light sources, such as huge windows and doors. If you prefer to avoid see-through windows, use roller blinds to let the sunshine in without making your kitchen visible from the outside.
Aesthetic windows and glass doors can enhance the look and feel of your kitchen for a warm, inviting space. We recommend using floor-to-ceiling windows instead of small ones since they can invite more natural light into your kitchen.
Paint Your Kitchen Walls With Light-toned Hues
Soft neutral palettes can create a calming, lofty feel in your kitchen. Choose lighter colors with an off-white base to provide a warming effect, as brilliant white paint can make your space feel cold. 
White tones will reflect the natural light in your kitchen instead of merely absorbing it. You may also gloss over matt paint to create a wider space illusion. Paint your kitchen walls and ceiling with lighter shades to create an airy atmosphere.
Use Glossy Materials for Your Tiles and Cabinets
To achieve a sleek and stunning look, choose glossy cabinets made of stainless steel and adorned with acrylic finishes. The luxurious touch of the cabinets can highlight your kitchen's ambient lighting. Cabinets with semi-gloss paint are also easier to clean.
Shiny cabinets can help balance out small spaces. When choosing the color of your tiles, make sure to add a touch of gold, bronze, or copper so the light will reflect around the room. Avoid wooden or laminate cabinets, as these only darken your kitchen.
Choose the Right Flooring
Most kitchens are built with hardwood flooring, accentuating the home's warm and natural feel. But it's important to choose lighter wood shades, like ash, birch, and beech, that give your home a contemporary and breezy feel. 
Ceramic or stone floors with polished finishes can also brighten up your kitchen. Ideally, white or grey floors reflect more light for smaller kitchens with low ceilings. Porcelain and vinyl flooring also work well with tan countertops and rustic cabinets.
Mount Mirrors to Create The Illusion of Space
The easiest way to reflect light and create a spacious illusion is by adding mirrors and metallic accent pieces. Mirrors bounce light off on reflective surfaces such as glossy cabinets, glass bowls, and ceramic vases.
Ideally, it is best to display the mirrors opposite windows to reflect maximum light. Another option is to place a mirror on an empty wall adjacent to other rooms to give the illusion of extended space.
Hang Pendant Lights and Bulbs With More Wattage
High-wattage bulbs create a cozy, welcoming ambiance while illuminating your home with vibrant light. Bring the lights closer to the ceiling to brighten up the entire space. Decorative pendant lights can also add a touch of elegance to your kitchen.
Consider installing recessed lighting on your ceiling for a minimalist and clean look. Unlike chandeliers and pendants, recessed lights are great for open floor plans, specifically over countertops and kitchen bars.
Display Bright Vases and Ceramics
Stunning art pieces can punch up the overall vibe of your space. Examples are bright vases and ceramics, which can add vibrancy to a dull kitchen. 
These, along with bright-toned cabinets and ceramic sinks, can spice up the look and feel of your cooking area. Vibrant kitchen decors also add pops of color to accentuate the character of your space.  
Rearrange Your Appliances and Furniture Pieces 
Large pieces of furniture can block the light, thus making your dining area look bulky. Transform your kitchen into something more spacious by putting your appliances and furniture away from your windows. 
Declutter Your Space and Opt for a Minimalist Look
Clutter can make a space feel dingy and cramped. The minimalist approach is a great way to free up space in your kitchen, eliminate things you don't need, and make your kitchen look brighter. 
Besides selling or giving things away, you can maximize large drawers or storage solutions to keep large items and appliances out of sight.
Pick Bold and Patterned Rugs
Inject a pop of color and texture into your kitchen with beautiful carpets to liven the space up. 
Opt for rugs with vivid color palettes and unique patterns, as these create a nice contrast between solid-colored walls. Bold rugs can make any space spacious yet cozy, especially when placed on glossy and polished floors.
Take a look at these elegant pieces from Cyrus Artisan Rugs that can instantly brighten up your kitchen: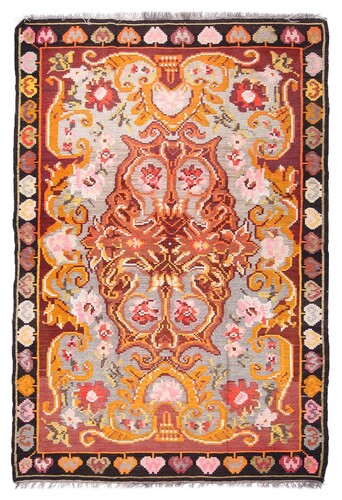 This vintage kilim rug has an intricate brocade pattern and warm color palette that introduces a soft glow and elegance in any space.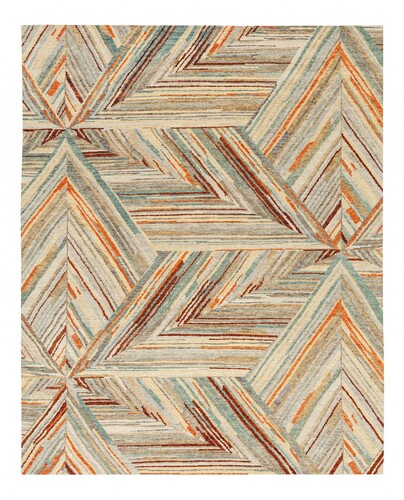 A multi-color flatwoven rug with a fun pattern, such as the one seen on this unique decant rug, can make your kitchen look more youthful and inviting.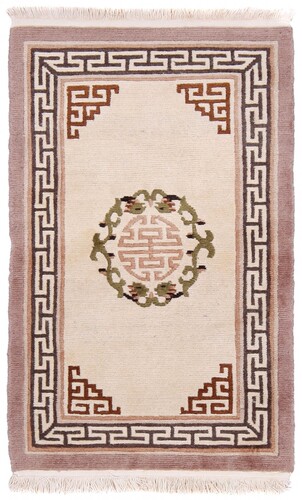 An abstract carpet like this Tibetan rug with strategically placed geometric handknotted patterns creates the illusion of space in your kitchen area. 
Make Your Kitchen Stand Out 
Your kitchen is undeniably the heart of your home. It's here where you spend time with your family over deliciously prepared home-cooked meals while enjoying delightful conversations. 
Consequently, you need to have a well-lit, stylish area, which you can achieve by using things like beautiful carpeting and strategic lighting. 
Want more tips on how to design a beautiful home? Check out Cyrus Artisan Rugs blog for more style guides and interior decorating inspiration.