New Year, New Rug: Best Discount Rugs in Minneapolis
Posted On March 13, 2020
Another year has greeted us with the prospect of brand new opportunities to take and memories to be made. This particular new year is seen as a very special time for everyone since it is the beginning of a new decade. For a lot of people, renovating or beautifying their homes is a top priority this year. After all, redesigning an environment you spend a lot of time in can affect your quality of living.
A brand new decade ushers in new design trends. With the heightened appeal of all things old-fashioned in recent years, handmade rugs may be the next vintage item that will earn the spotlight and become the go-to interior design accessory. After all, only can't simply deny the charm that a rug can give a room compared to if there isn't one. A rug gives the room character and soul by brightening a dark room, for instance. Carpets can also enhance the decor surrounding it by adding an extra layer to look at. It also increases safety by reducing slipping incidents and cushioning falls should they ever happen. There are more advantages that rugs can bring to the table, which is why buying one is worth the money.
Nowadays, most homes don't come with carpets installed, which means getting a brand new rug is much cheaper than allocating all of your resources on carpeting. If you happen to be in the Minneapolis area looking for a rug to enhance your home's interior design, consider purchasing a discount rug from Cyrus Rugs. As a trusted store that offers the best discount rugs in Minneapolis, it carries a wide range of quality rugs for sale. One such rug is the Cyrus Artisan Oasis OAS-09 Rug. This traditional loom-woven rug will bring balance and comfort to your interiors.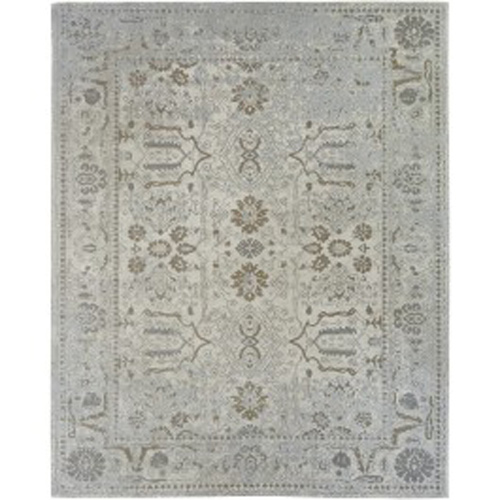 Choosing a Rug for Your Home
Shopping for a new rug can be both exciting and challenging. This activity can be exciting because there are usually so many rugs to choose from when you go into a rug store. Making the final decision can be difficult for the same reason; after all, the sheer amount of rugs to choose from can be overwhelming, especially if you only have a rough idea of the kind of rug you want.
If you're unsure of the selection process, consider how you want to use the rug and where it will be placed. When it comes to picking the right rug for you, here are a few home decor tips to keep in mind:
Quality
Naturally, one of the first things you have to keep an eye out for is the rug's quality. An excellent handmade rug will lay flat and straight on the floor. The shape of an authentic handmade rug should be regular and not too imperfect. Ideally, the colors shouldn't be washed out. On a similar vein, they shouldn't have a harsh or shiny finish either.
Weave Type
There are different kinds of weaves to choose from, depending on your preferences. Hand-knotted weaving, a style involving hand-tying knots that warp threads while held in place by a row of weft threads, is considered to be one of the highest quality weaves available. Other styles include Hand Hooked, Hand Tufted, Flat Woven, and Shags. A great example of a hand-tufted rug would have to be the Jaipur Living Sundamar Rug, which sports an ornate design in a variety of color combinations.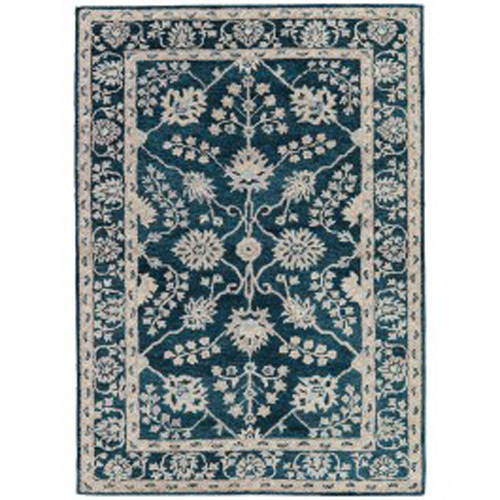 Style
Finding the right style of rug is crucial to making sure you maintain a cohesive indoor aesthetic. Some rugs deviate from contemporary designs and provide many ways to complement modern interior. You may also opt to go the traditional route for a more classical approach to design. Other styles you might want to explore include Transitional, Tribal, Southwestern, and Arts & Crafts. For example, if you want an area rug with a more traditional look, you can check out the Cyrus Artisan Indian Herat Rug. This rug will surely wow people who see it with shades of red and beautiful floral patterns.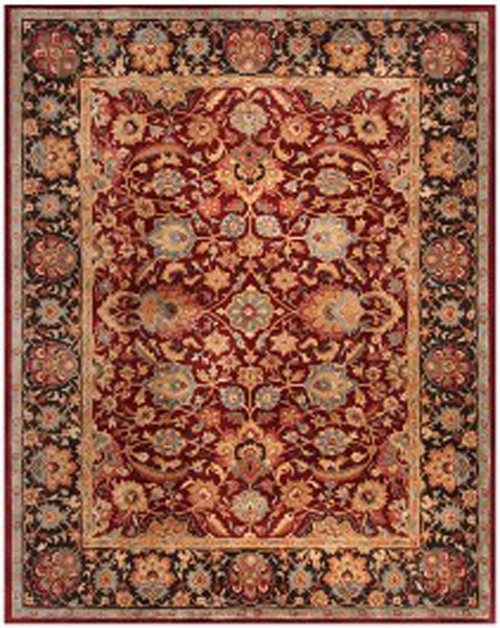 Size
Next, you have to decide what the purpose of your rug is going to be. Its intended use will determine the size of the rug. Are you planning to unify the room with a single rug? Or would you instead break the room into separate spaces? Do you plan to place your rug in the living room or the hallway? Questions like this can help narrow down the selection process for you. An ideal rug for the living should be just about the 8×10 size range, like the Cyrus Artisan Indian Modern Rug. This contemporary rug is made of wool and art silk, and sports modern abstract designs.
Finding the Best Discount Rugs in Minneapolis
If you're on the hunt for the best discount rugs in the Minneapolis area, Cyrus Rugs is one of the best shops you can go to. We offer different kinds of rugs that will surely make your home a beautiful place to live in, and a lot of them are sold at a price you can afford. Check out these rugs available at our shops: 
Often rectangular in design, runner rugs are long and narrow rugs that are commonly found in staircases, narrow hallways, bedrooms, home entrances, kitchens, or bathrooms. This won't only freshen up an area, but will also protect floors with high foot traffic from damage and general wear-and-tear. We have runner rugs that may pique your interest, like our Cyrus Artisan Audley Adelle Rug for a dreamy damask design that's been hand-knotted in India. If you want a darker rug, the Cyrus Artisan Audley Gargoyle Rug is an Oriental rug that will add energy, class, and style to your interior.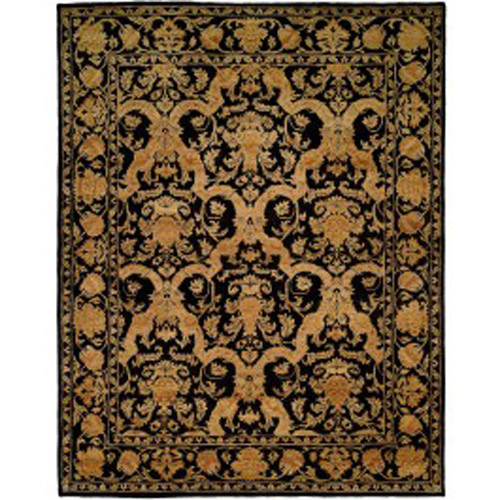 Oversized Rugs
We also sell rugs that are perfect for larger spaces. Oversized Rugs can be used for centerpieces in a room. The ones in our online rug store are as large as 12 x 16 feet. There are many oversized rugs to choose from at Cyrus Rugs, like the Tufenkian Gerhard Concrete Rug that features an abstract design. It is also soft thanks because it is made of 100% bamboo silk.
Moroccan
Moroccan rugs are known for their distinctive geometric or abstract designs. Using this type of carpet has been a popular design trend, seen in posh homes and modern hotels. Check out rugs like the Cyrus Artisan Creek-CRK-01 or the Tufenkian Moroccan Speckle Sage.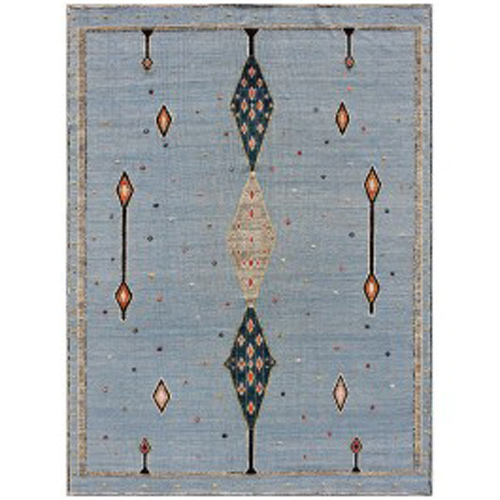 Shop for Quality Handmade Rugs at Cyrus Rugs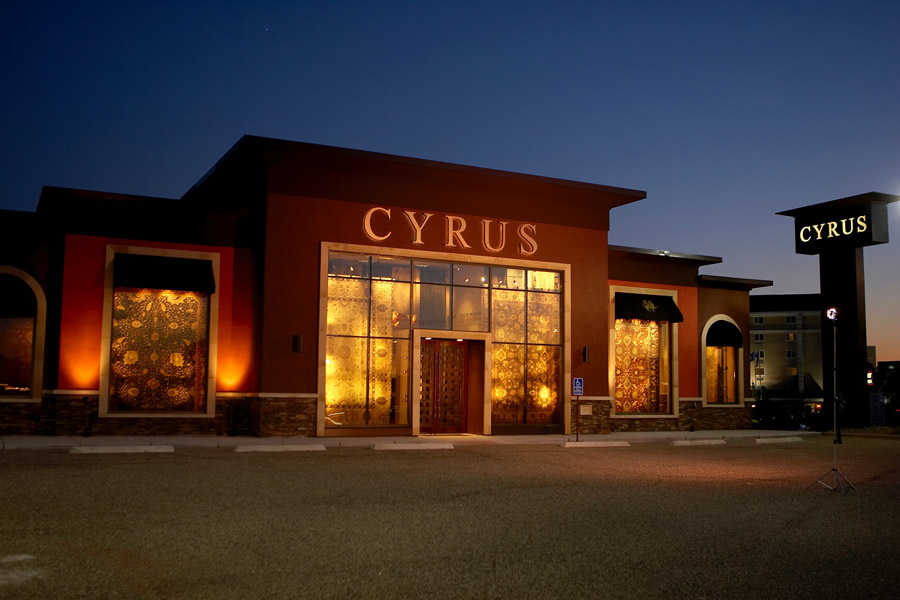 Cyrus Rugs is considered to be Minnesota's largest area rug store as well as the largest online retailer of handmade designer carpets and Oriental rugs in the area. We make it one of our top priorities to share the history, culture, and art of artisan rugs with every customer. Our company is dedicated to producing handmade rugs that exude quality and originality. Browse our impressive catalog of rugs and add personality and soul to your home.
Visit our Showrooms
Visit Cyrus Artisan Rugs Showrooms in: Minneapolis, St. Paul, & Rochester, not living in Minnesota? visit our showrooms in Sioux Falls, SD, Des Moines, IA, Austin, TX, Scottsdale, AZ & Palm Beach, FL. Get long lasting & quality area rugs from Cyrus Rugs Artisan.