Realize Your Creative Vision with Custom Rugs
Posted On April 14, 2020
If you've found the perfect handcrafted area rug to adorn your living space or private office, then consider yourself fortunate. But if you have a unique design in mind, or wish to customize the colors, construction, dimensions, and other aspects of your rug, then you'll need to take advantage of a Custom Rug Program. 
But what exactly are custom rugs and what unique advantages do they offer?
What are Custom Rugs?
Also known as bespoke rugs, custom-made rugs are constructed to the specifications of the client, similar to the way haute couture dresses are made. Various elements can be modified, including the overall design, color scheme, material, construction method, scale, and shape. This results in a finished product that is uniquely tailored to the needs and specifications of the client and brings to life their creative vision.
Advantages of Commissioning Custom Area Rugs
A discerning client with exacting standards would never settle for a cookie-cutter design or a finished product that does not match their expectations. Commissioning custom rugs from reputable rug dealers like Minneapolis-based Cyrus Artisan Rugs will help you realize these expectations.
Listed here are the major benefits to using custom-made rugs: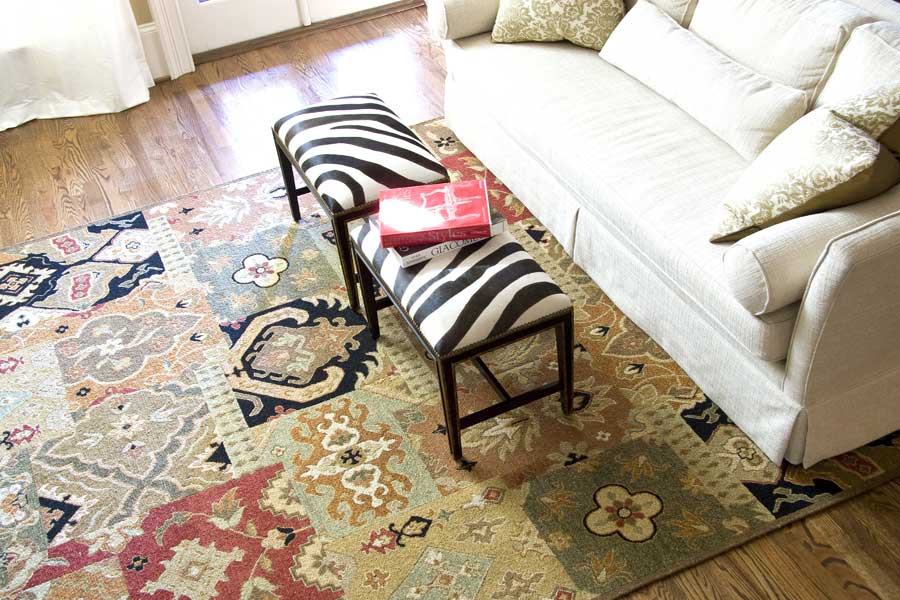 Lets you customize the color scheme and design.
Perhaps you've found an existing rug design from your favorite designer or brand, but the color scheme doesn't quite work with the furniture or other elements of the space. Taking advantage of Cyrus Rugs' Custom Rug Program will allow you to edit the color scheme of your chosen design, resulting in a palette that will bring together the various elements of the space or create just the right amount of contrast and tension. 
Similarly, if you want a unique design translated into an area rug, your chosen Custom Rug Program will help you realize your aesthetic vision. At Cyrus Rugs, our expert staff will be involved in every aspect of the customization process, ensuring your unique design is brought to life.
Lets you customize the dimensions and shape.
You're likely looking to display your area rug in a very specific room in your home or workspace. Whether it's meant for a large or small room, a narrow passageway, or a specific section of a room, customizing your rug's dimensions and shape will ensure a bespoke finish that harmonizes with the room's overall dimensions, furnishings, and purpose.
Lets you customize the construction method and material.
A Custom Rug Program allows you to value engineer the production process by swapping one construction method for another, or swapping a costlier material for a more affordable one. This will help you minimize expenses for price-sensitive projects. 
At Cyrus Artisan Rugs, our knowledgeable consultants will guide you in every step of the conceptualization process. They'll help you select the most appropriate construction method and material that aligns with your needs without going over your prescribed budget.
Brands that Let You Modify Programmed Rugs 
Cyrus Artisan Rugs represents a wide array of rug designers and brands that allow you to modify existing programmed rugs in terms of design, color, construction, scale, shape or any other feasible element. 
Here's a list of the some the designers and brands that will happily customize your area rugs to your exacting standards:
Tufenkian  
Renowned for their handcrafted rug collections that utilize ancient artisan traditions, Tufenkian Artisan Carpets lets you customize the shapes and colors of your chosen rugs for various home and commercial projects. When it comes to arriving at a bespoke palette, you cannot go wrong with Tufenkian: the company maintains a color library with over 1,200 colors (450 of which are represented in the current collections). 
Tamarian
The Tamarian brand uses only the finest materials, including lanolin-rich, hand-carded hand-spun Tibetan wool. The brand's dye masters use meticulously manipulated dyes to enhance the wool's natural boldness and sheen while maintaining its colorfastness. At Cyrus Artisan Rugs, you can work with our consultants to customize the dyes that will go into your rug, as well as your preferred shape and construction method.
Wool & Silk Rugs
Wool & Silk Rugs offers an incredible range of area rugs with colorful and bold designs. The brand utilizes a broad range of hand-knotting construction methods to produce its one-of-a-kind masterpieces. The brand also allows clients to customize their chosen design, including wall-to-wall applications. 
Lapchi 
The Lapchi brand offers contemporary and transitional-style rugs in a range of patterns that can be interpreted in numerous ways. Clients can order rugs in custom colors and sizes, helping them realize their aesthetic aspirations.
Kalaty
Kalaty Rugs allows its customers to customize the colors of their rugs via authorized dealers like Cyrus Artisan Rugs. Clients can choose a rug from the available categories and then custom-color it by using the brand's state-of-the-art software and broad range of colors.
Create Bespoke Masterpieces with Minneapolis-based Cyrus Artisan Rugs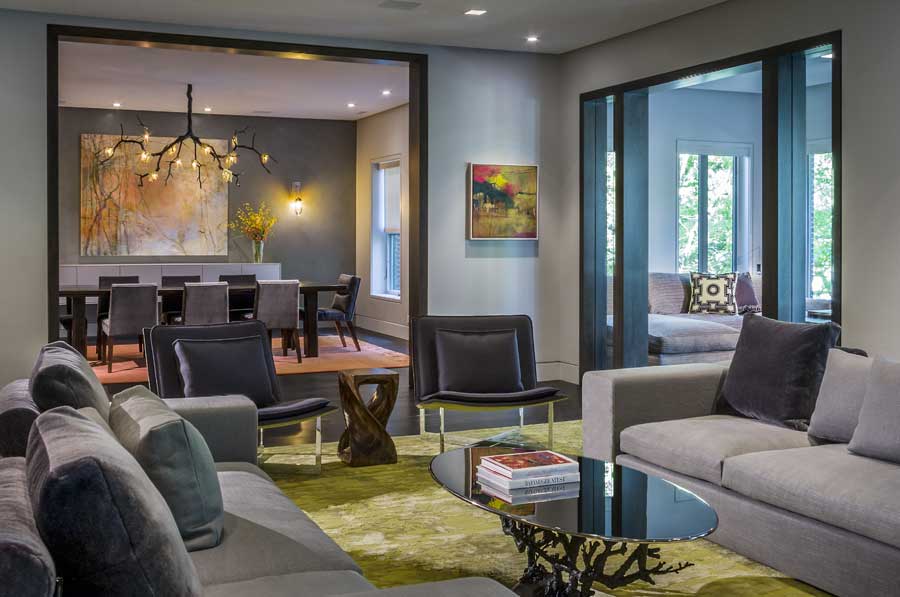 Cyrus Artisan Rugs' Custom Rug Program allows you to customize existing designs from your favorite brands, as well as bring to life unique designs based on your exact specifications. 
For bespoke designs, we offer one-on-one consultations with our expert staff to help you map out every stage of the design process. Your preferences will be logged into a computer program that maps your original rug design and creates a graphic representation of your final design. 
Once all the necessary adjustments have been made, the collaborative blueprint will then be used to make a strike-off, which is a swatch in the same proportions as your actual rug. The strike-off also incorporates your design and material choices. Upon finalizing your design, it will be sent to our master weavers, who will bring your custom artisan rug to life. 
Our Custom Rug Program extends to large-scale projects, including commercial projects and applications for hotels and commercial offices. 
For more information on how you can order custom rugs in Minneapolis, get in touch with us, or visit our showrooms in: Minneapolis, St. Paul, & Rochester, not living in Minnesota? visit our showrooms in Sioux Falls, SD & Des Moines, IA. Get your custom rugs.