Adorning Your Space with Vintage Persian Rugs
Posted On November 18, 2020
As a homeowner, the thought of making an investment-worthy purchase to beautify your living space has probably crossed your mind more than once. After all, who wouldn't want to get the most out of their money with a coveted item that will last for the generations to come?
The list of investment pieces for your home are endless — you could order a custom-made cashmere sofa or adorn your shelves with glazed porcelain wares, for instance. 
But when it comes to rugs, the purchase may not seem worth it. Since carpets are only walked on, why bother, right?
The thing is, decorating with vintage rugs has gained tremendous steam in the design world. In fact, it isn't uncommon for vintage Persian rugs and Oriental carpets to be one of the most expensive items in an indoor space.
With a little tenacity and a dash of flexibility, you can transform your indoor space as long as you have the right vintage Persian rug.
Why Decorate with
Vintage Rugs
?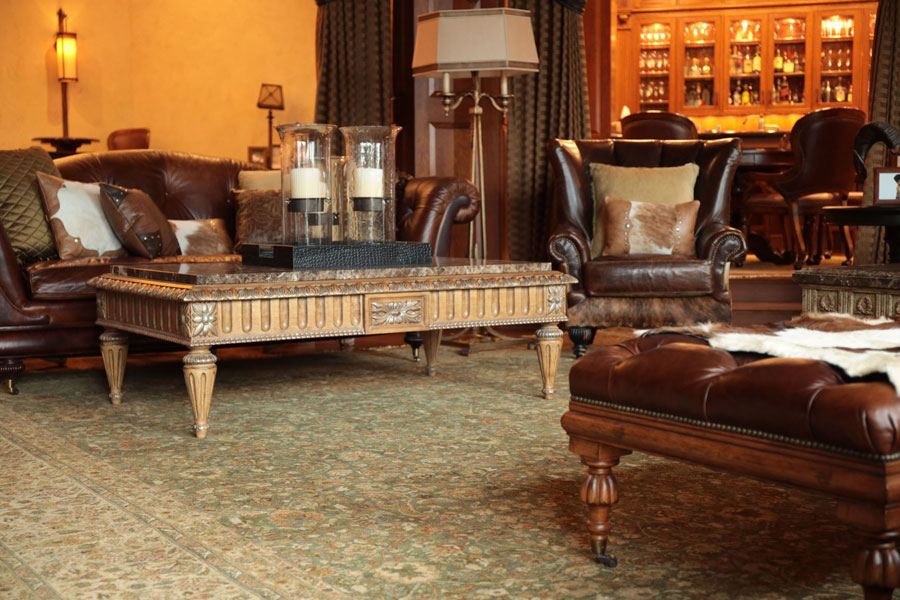 Decorating your space with vintage rugs is worth your while, especially if you're looking for something heirloom-worthy one day. After all, they're anywhere around 30 to 80 years old unlike antique rugs that tend to be a lot older than that.
We've listed some reasons below on why you should get on board the distressed rug decorating trend:
They can last for the long haul.
The great thing about vintage rugs is that they age like fine wine. Even though they can fade slightly with time, it still ends up creating a beautiful patina, which adds even more to its vintage appeal. That way, you don't have to worry about adding them to a high-traffic area like your living room.
Distressed area rugs are also handmade using age-old techniques, unlike a majority of rugs in today's world that are machine-made. 
They pack a flexible design punch.
It's hard not to love Persian vintage rugs because of their classic, timeless appeal. Whether the carpet features a neutral color palette or a fusion of bold colors, they can be added to any room. On top of that, vintage patterns feel fresh and don't run the risk of looking outdated.
With that said, they aren't just appropriate for living rooms — vintage carpets are also perfect additions to dining areas, kitchens, and bedrooms.
They require little maintenance.
Vintage carpets are easy to keep clean and don't require frequent maintenance. Even if you're the clumsy type or live with kids, you won't have to worry about spills running your carpets because they're great at hiding dirt.
It'll be even better if your rug has a brown or rusty color because it'll be harder to spot stains. Just steer clear of chemical cleaners because it could cause irreparable damage. Instead, use mild, chemical-free solutions for cleaning.
Where Can I Place My
Vintage Rugs
?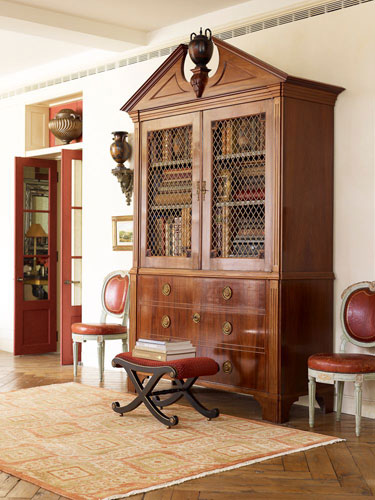 Persian vintage rugs feature bold colors and exotic designs that make them blend seamlessly with any type of decor. Add a distinct flair or personality to your space by installing them to these areas:
Living room

– Your

vintage rug

can serve as a great accessory to refresh your lounge. Even if you already have a carpet installed on your floor, you can place the rug on top of it, or you may strategically place the rug over the carpet to cover stains.

Dining room

– Rugs can serve as a decorative accent when placed under your dining table. Just make sure you pay attention to proportion by making sure your rug is visible on all sides.

Kitchen

– Your kitchen may be smaller than your dining or living room, but you can use its space to your advantage by lining up several

vintage rugs

to create a path.

Hallways

– Placing a rug in your hallway is a great way to welcome guests to your home. They also provide a unique decorative accent when placed in front of a closet, for instance.
Useful
Vintage Persian Rug
Decorating Tips
Vintage rugs have the power to completely change the character of your room and bring out the "wow factor" in your space. Below, we've provided a useful guide to help you before taking the plunge.
Single out the look you're trying to achieve.
The "look" you want to achieve in your space is the first thing to consider when designing with distressed rugs. 
If you're looking to create a cozy mood, choose a rug with a neutral palette and softer tones. For example, our rectangular vintage distressed Tabriz rug can add a touch of style especially when placed on a hardwood floor.
But if you're looking for a real attention-seeker, pick out a distressed rug with bold patterns and geometric patterns often found in Oriental rugs. Feel free to experiment and don't hesitate to contrast modern decor with a vintage Persian rug to fuse modern and contemporary elements in your space.
Determine the purpose of the rug.
Ask yourself: will the rug serve a functional or aesthetic purpose? For instance, if you plan to use it for heat or sound insulation, you might want prefer a thicker pile rug. 
When used in the right location and in the right angle, your rug could improve the flow into your space and provide direction to a room. For larger spaces, it could unify different design elements with its color, texture, and design. 
Choose your colors wisely.
Pay close attention to the color of the floor that your rugs will go on. Since distressed rugs are one-of-a-kind, your floors function much like the frame to an artwork. With that said, contrasting colors will help your rug stand out better and give your room a distinct appeal.
Another factor to consider would be the color of your furniture and other soft furnishings. Place your rug in a room that complements the rest of your decor to make its colors pop.
Maximize space with proper rug placement.
When adorning your space with distressed area rugs, you have three options. First, you may opt to place a rug with all of your furniture placed on top. This type of rug placement is ideal for oversized rugs and gives your space a roomy, luxurious appearance.
Alternatively, you may choose to position your rugs so that only the front legs of your furniture are placed on top. 
And to make your distressed rug truly command attention, you may choose not to place anything on it at all, so its design and texture are on full display.
Pay attention to rug texture.
Your rug can provide a sense of visual relief, especially in a room full of cold surfaces and smooth textures. For example, you may want to opt for thick pile rugs or rugs with softer textures that can provide a greater underfoot warmth.
This is why vintage rugs are great for kitchen or hallways because these areas tend to lack texture and unique designs.
Find the Perfect
Vintage Rug
for Your Space
The heart of decorating with vintage Persian rugs lies in creating a harmonious look for your space. Since distressed rugs offer a distinct air of bygone magic and mystery, they are a timeless addition to any space.
If you're looking for the perfect distressed rug to install in your space, check out our Cyrus Rugs inventory. To witness the beauty of our rugs in person, schedule a visit to our showroom in Minneapolis.