10 Boho Nursery Ideas for a Chic & Cozy Space
Posted On November 18, 2022
Have you got a baby on the way? If you've always wanted a free-spirited and rustic Bohemian-inspired room in your home, a baby room is the ideal area for achieving your design dreams. We've rounded up some chic Boho nursery ideas to help you achieve this style.
For example, you can decorate your baby's newly dedicated space with a plush designer rug to make it functional and comfortable. After all, you'll probably be spending a couple of sleepless nights here, so better make it cozy. Read on for more helpful interior design tips. 
Tips for Creating a
Boho-themed Nursery
Bohemian decor varies from earthy colors to layered textures and lush greenery designs to natural handcrafted materials with wooden accents. The boho chic theme is pretty extensive, so whether you're into pastels, neutrals, or eclectic vibes–you'll never run out of Boho nursery decor ideas perfect for your personal style. 
Choose Patterned Rugs and Wallpapers


Achieve a Boho look for your baby's cozy space with tribal-patterned floor carpets. You can match these vibrant, exquisitely hand-spun rugs with neutral-colored wallpaper for an eye-catching contrast.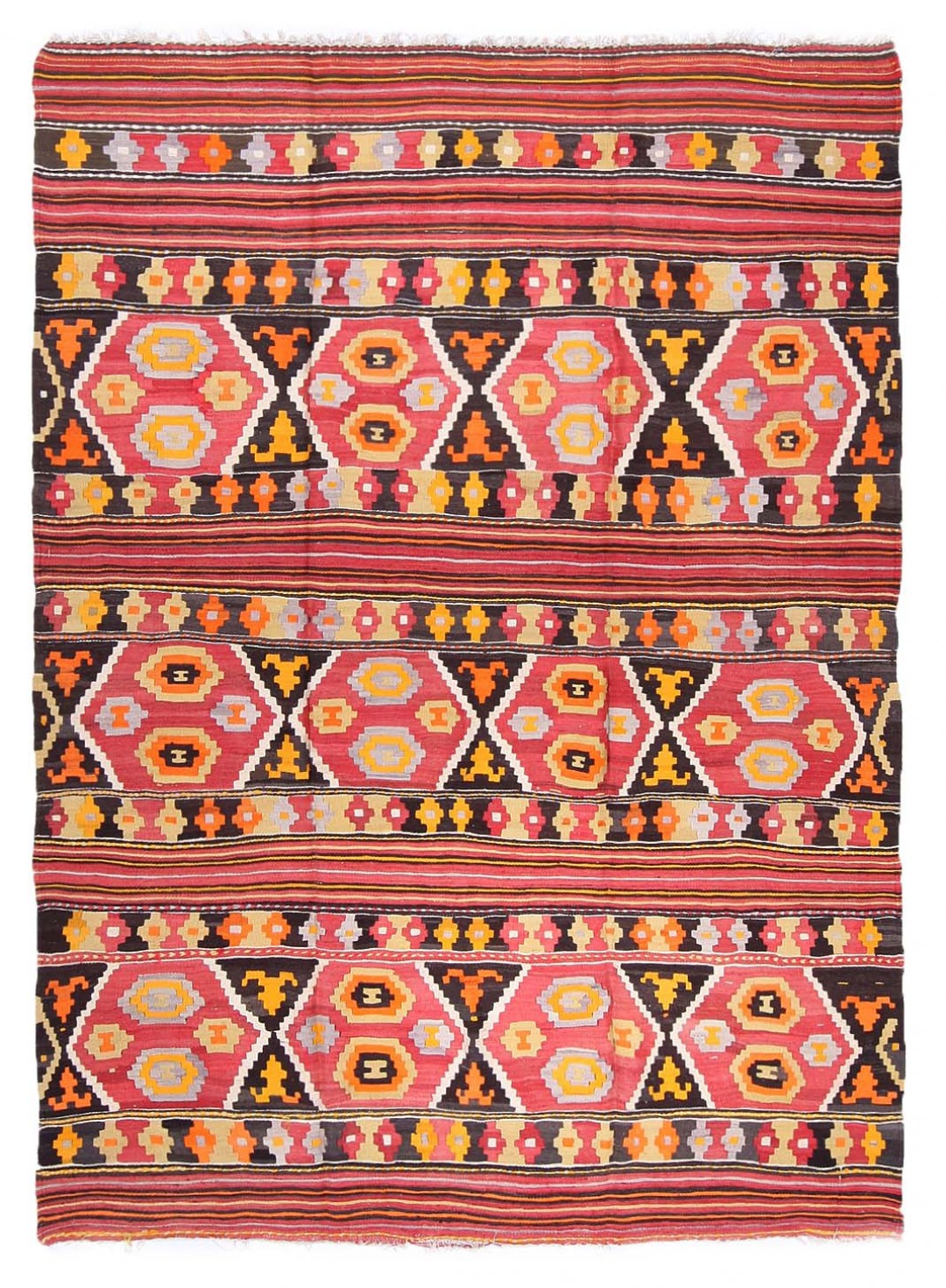 You can never go wrong with the right combination of hippie-style hues, patterns, and textures. The rustic appeal of a traditional rug paired against classy wallpaper or furniture perfectly balances each other out.
Add a Pop of Vivid Color
Eye-catching pillows and stuffed toys instantly make your Boho baby room more playful, fun, and carefree, which is perfect for a child. You can also utilize geometric shapes and vivid colors to make your baby nursery look more inviting and whimsical. 
Decorate with Plants 
From artificial flowers to indoor potted plants, these ornamental decor pieces can add warmth and coziness to your Boho-style nursery. Breathe even more life in the room using rustic plant stands.
Make sure to keep your plants on shelves or surfaces out of your baby's reach. Furthermore, for your kid's safety, only display plants without thorns or sharp edges. 
Opt for Wooden Furniture Pieces and Rattan Chairs
Level up your Boho-themed nursery's rustic and homey vibe by choosing minimalistic furniture pieces. Wood elements naturally elevate your space, turning it into a charming and relaxing area. 
Consider picking a wooden crib and adding unique wood accents like an arched bentwood bookshelf. You can also display chairs and picture frames made of rattan to achieve a classy old-school look.
Invest in Hand-Knit Blankets and Embroidered Tapestry
Make your little one feel comfortable by laying out soft beddings and embroidered covers. You can even snuggle up with your baby using warm, hand-knit blankets for a good night's sleep. For a more Boho vibe, pick tribal-inspired sheets with a mix of patterns and designs. You can also hang wall tapestries to accentuate the coziness of your baby's room.
Declutter Your Baby's Space 
When decorating, less is more. This design tenet allows you to create a simple and functional yet highly appealing nursery. Organizing your baby's space also lets you fully maximize the available space in your baby's room. 
Consider arranging your baby's belongings inside sustainable braided baskets if you want a functional and stylish storage solution. Changing station essentials and hair accessories can also be kept inside small storage bins.
Embrace Gender-Neutral Palettes and Natural Wood Floors
A light and airy environment is the cornerstone of Bohemian interior design. With this in mind, you can add boho flair to your baby's space with whitewashed walls and colorful textiles. In addition, rustic wooden floors paired with luxurious rugs further balance traditional and contemporary Boho-inspired interiors.
Bringing the outside in for an al fresco vibe is an excellent way to exemplify the Boho theme. To achieve this, opt for natural wood accents. Highlighting symmetry in the background can also harmonize the eclectic yet naturalistic vibes of the Boho style. 
Create a Comfy Floor Lounge
Maximize the space in your nursery by having a mini reading corner or play area in the center of the room. You can also lay a tiny toddler bed with assorted blankets and throw pillows where you can curl up and have an afternoon nap. 
Floor beds with fluffy pillows provide a safe and comfortable refuge for you, especially when you can't put your baby to sleep. 
Hang Dreamy Pendant Lights or Chandeliers
The right lighting fixtures illuminate your nursery and add warmth. Since Boho design draws inspiration from nature, a table lamp made of woven rattan or basket-like chandeliers and pendants is a perfect addition to your baby's space.
A wooden beaded chandelier with daylight-colored lighting can give your nursery a softer and warmer ambiance. You can also put a hammock or a ceiling canopy beside your baby's crib to create a more relaxing atmosphere.
Mix and Match Vintage Pieces With Modern Furniture
Styling a modern nursery with carefully-placed vintage and modern pieces can add more depth and character to your baby's room.
Classic Boho elements can come in the form of a rattan light shade, textured textiles, and macramé wall hangings. Alongside modern furniture, you can also layer vintage finds such as armchairs, drawers, and wall shelves.
Transform Your Nursery Into a Playful and Dreamy Sanctuary
Start decorating your nursery just in time for your baby's arrival. The Bohemian style is perfect for creating an aesthetic, functional, and cozy space in your home.
Since boho is all about nature and wanderlust, choose furniture, decorative pieces, and stylish rugs that accentuate this chosen theme. Check out the Cyrus Artisan Rugs blog for more style guides and design inspiration.