Making a Bold Statement: Incorporating Red into Your Interior Decor
Posted On April 6, 2021
Red represents various emotions, depending on its shade. Light reds can evoke joy, passion, and love, while deeper reds can represent strength, determination, and courage.
Since different reds mean different things, interior designers always make it a point to choose the right kind of red to breathe life into any space. After all, the perfect shade could have the power to bring attention to an overlooked part of a room.
With that said, you may be thinking: how can I incorporate the color red into my room? What kind of red furniture or home decors can I use?
In this article, you'll learn five tips on how you can upgrade your interiors with red.
Create an Accent Wall
One of the first things that guests notice when entering a room is the wall, so it's essential to have beautifully painted walls. Interior designers suggest having an accent wall in a different color than other walls in your room. After all, the accent shade can drive attention to a specific part of your home or office.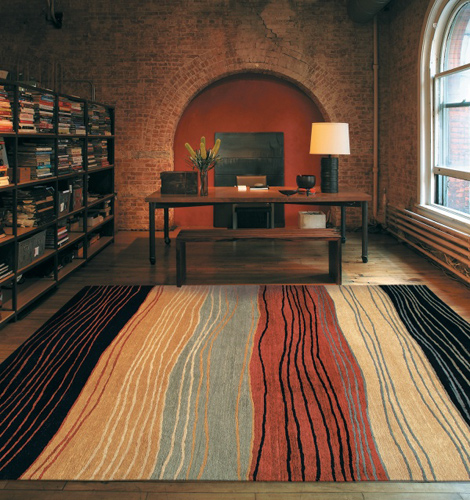 Choosing the right color is a must for an eye-catching accent wall. For instance, your office should have at least one muted dominant color to make the bold red stand out. Alternatively, if you have a brightly colored bedroom, you may want to opt for a lighter shade of red so it doesn't clash with the brightness of the other hues.
If you plan to use red, it's a great match with black, gray, muted blue, and yellow.
Apart from adding a fresh layer of paint to an accent wall, consider adding display pieces or furniture near it so it commands more attention. For example, hang a painting or install floating shelves or a mirror. Sometimes, even installing a cabinet can work wonders for your space.
Just always remember to take a step back and observe if your furniture pieces match the colors in your room. This way, your guests can marvel at your accent wall.
Design Your Space with Rugs
Any sort of rug — traditional, contemporary, and transitional — are available in red and can complement any interior.
Traditional rugs draw inspiration from Oriental and Victorian elements that give them a timeless charm. So if you need to upgrade your home, traditional carpets are a great pick. But if you want a rug with bold patterns, it's advisable to look for contemporary area rugs to highlight certain parts of your home.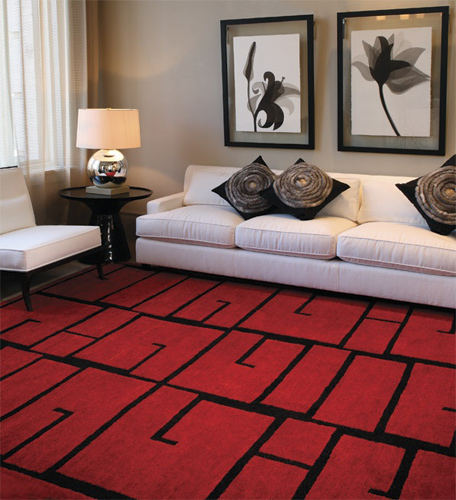 There's also another type of rug called transitional rugs. As its name suggests, these carpets combine classic styles with modern design elements. The result is a versatile floor decoration for almost any part of your home or office.
You may also want to consider designing your space with a tribal rug. These runners, carpets, and area rugs are made from high-quality fiber and take inspiration from the weaving techniques  of nomadic tribes.
Before you install a red rug into your space, make sure you examine its quality. It pays to be meticulous because you'll want a rug that will last for several generations.
Use Red Furniture
Different pieces of furniture can complete your room's look, so feel free to take advantage of red furnishings. However, don't place them in the same area as your accent wall since you don't want to overdo the red.
It's good to start with mahogany furniture pieces if you have white walls to achieve a minimalist design. If you're aiming for a vintage look, use a brown wall and bright red antique sofa.
Whatever look you're trying to achieve, don't be afraid to experiment. Red furniture can function as statement pieces, similar to wearing jewelry to complete your outfit's look.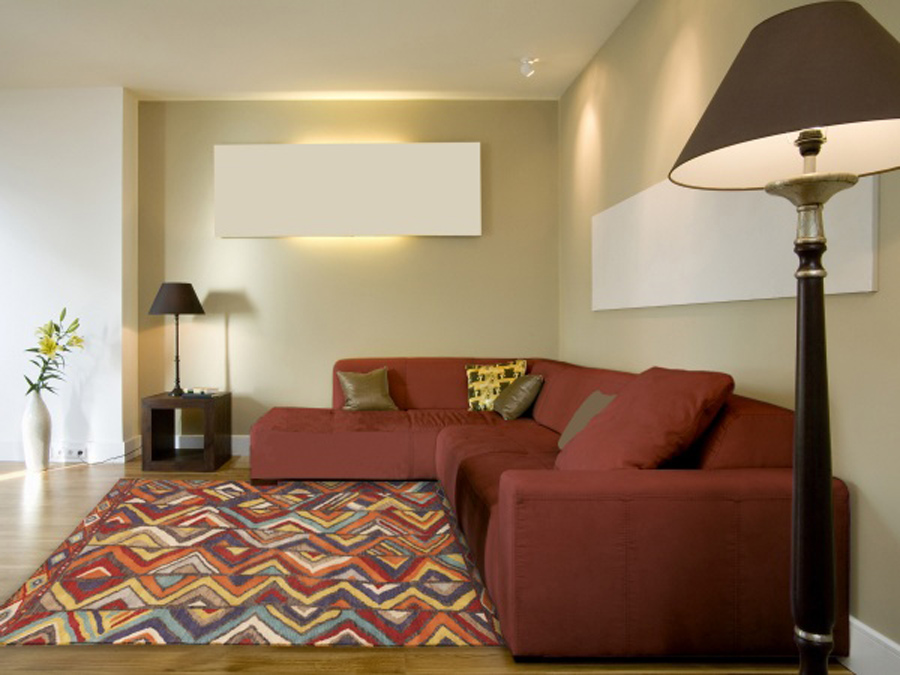 Apart from adding a red sofa to your space, you may also switch your old dining table for a red-colored one. Or if you want an interior piece that'll surely turn heads, a red chandelier will certainly do the job.
If you're designing your home, you may want to add a splash of color to your bedroom with different colored walk-in closets, dressers, headboards, and accent benches. For example, you may opt for red desks, storage cabinets, and bookshelves for your space.
Experiment with Space & Color
Just like any other activity, be strategic when decorating your home or office. For instance, you can use different shades of red to present a nice splash of color. This way, you can also achieve a monochromatic effect. As a result, this can create an illusion of space for smaller rooms. A great way to introduce different shades of red is by placing crimson furniture over an area rug with a neutral color. If you have red walls, consider adorning your space with either a dark or light carpet.
When decorating with bold colors, we recommend putting red furniture or rugs in overlooked areas of the house, such as hallways, staircases, powder rooms, or study rooms.
Don't Overdo the Red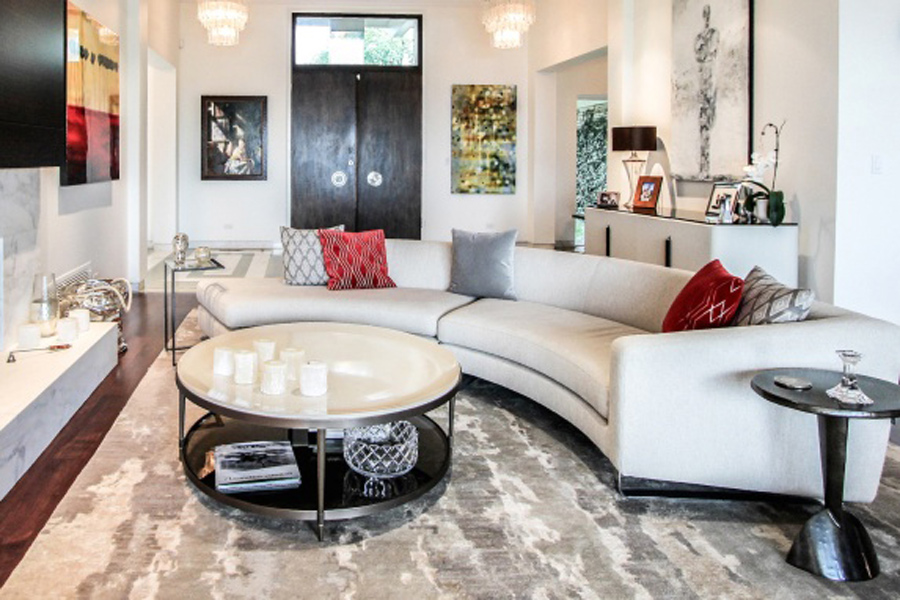 Lastly, make sure you balance red items with other interior pieces. After all, bold colors can help call attention to easy-to-ignore spaces. It's fun to decorate without thinking of any rules. But take heart: your room should always look balanced.
Bright colors, such as red and orange, tend to command more attention than other shades, so you'll need to exercise extra caution when decorating with them. When used excessively, it can overpower other elements of your interior. But, when utilized correctly, red can bring excitement to your room.
Express Your Creativity with Red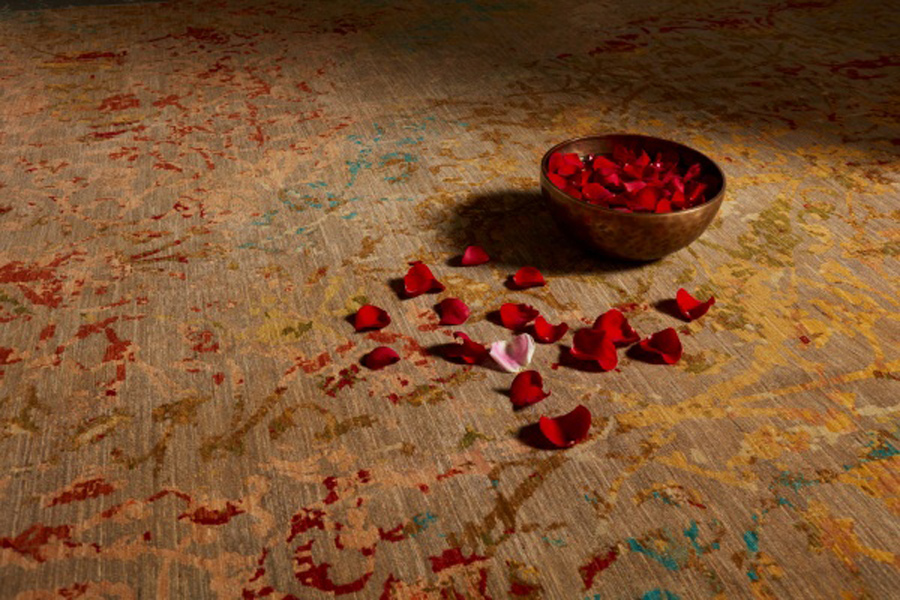 Painting your accent wall, buying high-quality rugs, decorating with red furniture, experimenting with different shades, and achieving harmony with colors can help you incorporate red into your space. But the way you decorate will still depend on your style and personality. After all, DIY interior design is about expressing your creativity.