Minneapolis Rug and Carpet Showroom
Posted On November 4, 2019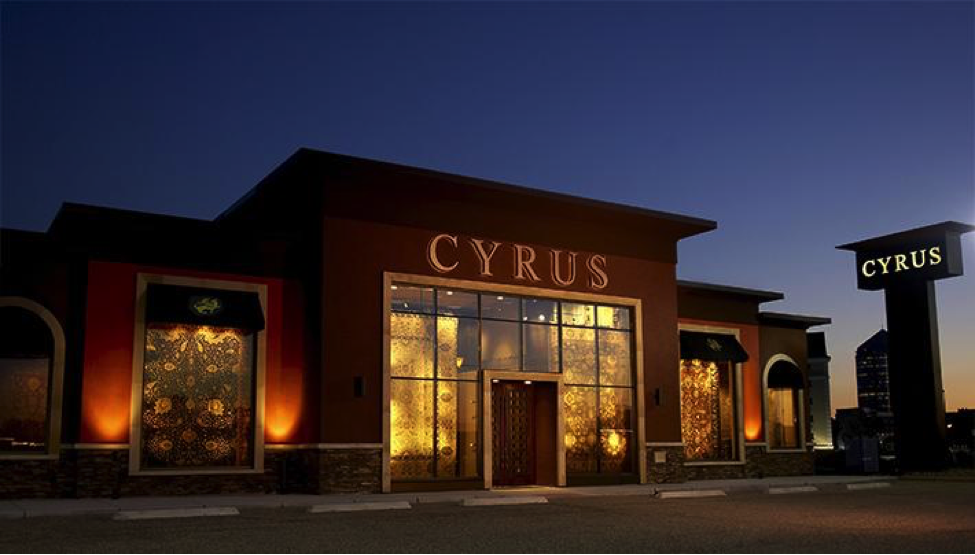 Established in 1988, the Cyrus Artisan Rugs showroom is currently the largest rug and carpet showroom in the Midwest. Located in Bloomington, Minnesota, the showroom boasts over 13,500 sq. ft. of gallery space. We carry a carefully curated selection of traditional, contemporary, transitional, and tribal rugs for all types of spaces.
Residents living in Minneapolis, Saint Paul, Rochester, and surrounding areas can choose from our enormous selection of over 3,000 artisan and Persian rugs. What's more, the showroom's enormous skylights allow a generous amount of natural light to enter the rooms. This allows clients to accurately compare the colors of the various area rugs for sale.
Here are some of the other onsite and offsite services we offer our clients:
Professional Design Expertise
Cyrus Artisan Rugs focuses on providing exceptional customer care. Our amiable in-house staff is available for inquiries about each piece and will help you select the area rug or carpet that best meets your needs and specifications.
Try Before You Buy
One unique feature that local clients can experience when visiting our showroom is the "Try Before You Buy" program. We allow local clients to take rugs home to experience them in their own environment before finalizing the purchase.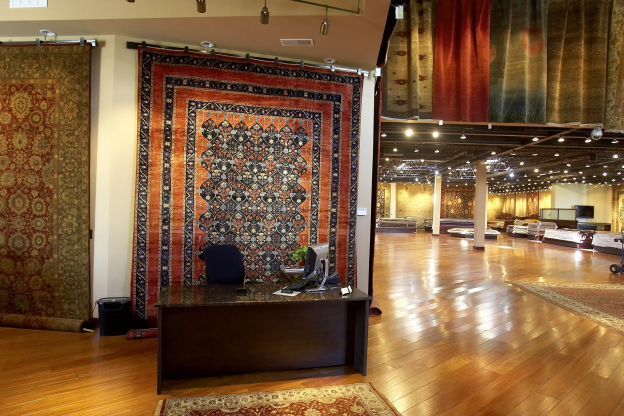 Custom Rug Program
Creatively inclined individuals who want to bring their unique designs to life should look no further than our Custom Rug Program. If you have an existing design you feel would work better in a different size, color scheme, or material, the Custom Rug Program can bring your customized design to life.
Rug Rental
Realtors, photographers, and production designers in the Minneapolis area can rent our exquisite handcrafted area rugs and living room rugs for their open houses, photo shoots, and sets via our rug rental services.
Need a professional to repair or clean your rugs? Cyrus Artisan Rugs offers cleaning, repair, and restoration services. Our team of experts knows how to expertly remove dirt and grime from the rug fibers without damaging the rug. They're also equipped with the right tools, materials, and expertise to restore even the most severely damaged rugs and carpets.
Free Shipping & Delivery
Cyrus Artisan Rugs offers free weekday shipping and delivery services for Minneapolis clients, while residents in Saint Paul, Eden Prairie, Chanhassen, Woodbury, and other Twin Cities areas can order from our website or showroom with no delivery charges. Our delivery team will also gladly help you move basic pieces of furniture, such as sofas and tables, to position your rug in the area of your choice.
Visit our Showrooms
Visit Cyrus Artisan Rugs Showrooms in: Minneapolis, St. Paul, & Rochester, not living in Minnesota? visit our showrooms in Sioux Falls, SD, Des Moines, IA, Austin, TX, Scottsdale, AZ & Palm Beach, FL. Choose from our wide range of rugs.