Carpet Buying in the 21st Century: Best Cheap Rugs in Minneapolis
Posted On March 13, 2020
Rug shopping for your home or workspace can be a fun and worthwhile activity, yet it takes great effort to find the best ones that will suit your taste and budget. Whether you just moved into a new house or are in the mood to redecorate, putting the proper time and energy into carpet buying and knowing the right ones to get for every room is a must.
Rugs can be sorted into several categories. You can shop them by size, type, style, shape, color, brand, and even by their country of origin. There is so much more to buying the right carpet than just picking out what looks good. Below is a list of different kinds of rugs to serve as your guide in finding the perfect pieces for your home or workspace:
Runner Rugs
Runner rugs are long, narrow, and rectangular-shaped rugs that are often seen on hallways and staircases. The standard size of a runner rug is between two and three feet wide and can range from 6 to 14 feet long. Short and narrow runner rugs are often placed on bedrooms, kitchens, entry halls, and in front of the bathroom sink.
Other than being a decorative piece, runner rugs also add an element of protection to your home, especially if you have hardwood floors or different kinds of hard flooring that are more likely to get damaged, particularly on the most walked on areas. Runner rugs also make hardwood floors safer and more comfortable to walk on as they provide better traction and reduce slippages. A rug like the Samad Santorini 0812 would be an eye-catching addition to your hallway. This rug also comes in a rectangular variant in case you need anything to match your runner rugs with a larger area rug.
Oversize Rugs
With sizes between 11 x 15 to 17 x 20 feet, these oversized Persian and Oriental rugs include some of the most highly-coveted rugs ever produced. Their large dimensions give them a central role in the furnishing of fine homes and important public spaces like living rooms, dining rooms, and entry halls. Oversized rugs can provide artistic elements and unify them with the architecture of large areas. Rugs like the Kalaty Modena Mo Rug would be a beautiful addition to any living room thanks to the color it would add to an empty floor space.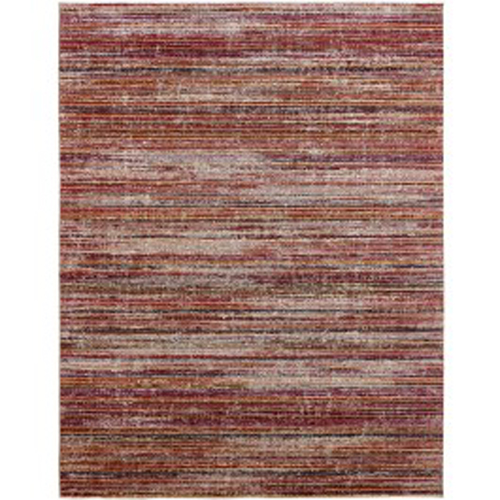 Antique Rugs
When it comes to purchasing antique rugs, it is important to consider the quality and authenticity of the rugs that you choose. Being an informed buyer is crucial to ensure the quality of your antique rugs and assess how it reflects your lifestyle. The main factors to consider when buying a rug are the weaving technique, style, as well as its shape and size, depending on the function you want it to serve. Only buy rugs that are made of lustrous wool and natural fibers and have vibrant colors that do not look faded or washed out. Make sure that the carpet lays flat and straight when placed on the floor to warrant authenticity.
Antique rugs work best with modern and vintage abstract artwork as well as neutral-colored walls. The most popular ones in this category include the Antique Persian Serapi, Antique Persian Mahal, Antique Persian Isfahan, and Antique Persian Bakhtiari.
Moroccan Rugs
Moroccan rugs are carpets that have been traditionally handwoven by indigenous peoples throughout history. These rugs have been historically handcrafted for utility rather than for decorative purposes. They then gained popularity and were mass-produced worldwide in the mid-20th century.
Moroccan rugs are made to be much softer and thicker compared to an average area rug, creating a warm and cozy feel in any room. This carpet is handwoven using the deep brown wool of a sheep's head that is considered among the finest wool in the world. It is also often decorated with geometric or abstract designs.
Vintage Distressed Rugs
Much like a distressed pair of jeans, vintage distressed rugs are cheap, stylish, and sustainable. This unique trend celebrates carpets that are worn, faded, and softened over time to establish a vintage and nostalgic feel within your home. These rugs are created by distressing or over-dyeing old vintage and antique rugs, producing entirely new ones to serve a newly desired purpose.
Contemporary Area Rugs
Contemporary area rugs have designs that complement modern interiors. They come in bold and striking designs that have a mix of overhaul color palettes and traditional motifs. These rugs are versatile in terms of mood and texture, with some having muted textures and colors and others boasting abstract and graphical patterns.
Contemporary rugs often have unconventional designs that can transform a room or a workspace, making the carpets more like art pieces than furnishings. These rugs are hand-knotted and hand-loomed from premium materials, including silk and wool in 6×9, 8×10, and 9×12 dimensions. If you are looking for a premium rug to decorate your office with, you should consider getting the Samad Timeless Metropolis rug (made out of wool and bamboo silk) for a rugged feel to the room.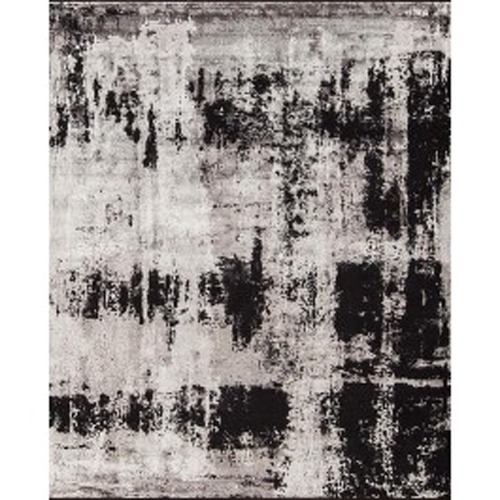 Traditional Area Rugs
Traditional area rugs are highly durable as they're constructed through a variety of ancestral techniques using premium materials like wool and silk. These can last more than a lifetime if handled with care. The rugs sport inner borders with ornate designs and intricate patterns that are strongly associated with Persian and Oriental cultures, making them ideal for centering furniture in the living room and dining area.
Aside from decorating a variety of spaces, these rugs can be displayed on walls like paintings and framed photographs. Traditional carpets possess an inherent beauty that can add warmth and sophistication to various spaces and offer exquisite furnishings to modern and transitional interiors. Consider getting a rug like the Samad Nirvana Peace Rug, a soft-looking rug that comes in beige, platinum, navy, grey, graphite, light aqua, and olive.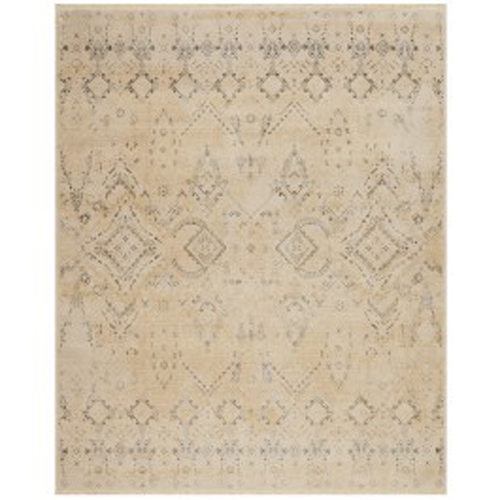 Transitional Area Rugs
Somewhere in between contemporary and traditional are the transitional area rugs. These rugs are characterized by their repetitive design elements and feature a unique modern twist with unusual color contrasts, textures, and visual elements that brighten any space. Not only do they complement striking furnishings and neutral floorings, but transitional rugs also work well with natural elements such as wood, stone, and granite.
Tribal Area Rugs
If you're on the lookout for handmade carpets with stunning craftsmanship, tribal area rugs are the right choice for you. Similar to Moroccan rugs, tribal rugs were traditionally made for private use rather than for selling and decorative purposes. Handwoven by various tribes with distinct cultural expressions, tribal rugs serve as a symbol of pride and a form of personal expression for their weaving families. 
Tribal area rugs feature distinct cultural symbols, various color palettes, and repeating patterns. Their bold and often geometric designs go well with modern interiors and add warmth and character to any room, making each piece a precious and culturally significant investment.
Handwoven Rugs
There is a general belief that around 529 BC, Cyrus the Great introduced the art and tradition of wide-scale rug weaving in ancient Persia. Compared to machine-made carpets, handwoven and handloomed rugs are crafted to last for decades and are more beautiful and sophisticated. At present, this type of area rug is hand-knotted on upright looms in all styles, much like how it was done in ancient times.
Carpet weaving is very popular in various countries like Iran, Morocco, Afghanistan, India, Nepal, and China. When shopping for handcrafted rugs, it is essential to purchase from established dealers and adult artisans to ensure the quality and authenticity of the rugs. Despite its higher price point than its machine-produced counterparts, purchasing a handwoven rug is like purchasing a piece of history. These rugs have better quality and will last for generations to come, making it a worthy investment in the long run.
Designer Rugs
Designer rugs are a dream come true for those who have a stylish and sophisticated taste for design. Famous interior and carpet designers offer a wide range of artisanal rugs to ensure that you find your desired pieces. Renowned designers like Ralph Lauren, Kevin Walz, Barbara Barry, Clodagh, Thomas O' Brien, and Jenny Jones draw their inspiration from various sources like modern art, minimalism, indigenous cultures, and the natural environment. These designer rugs go beyond aesthetics, as they're both decorative and functional and feature a wide array of themes, color palettes, and designs.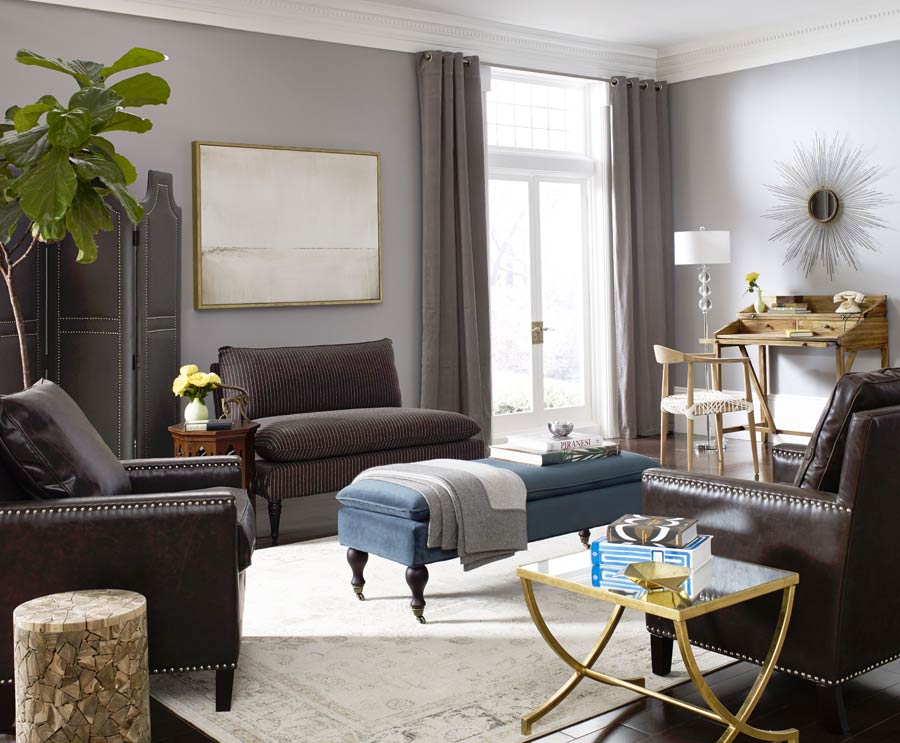 Finding the Best Cheap Rugs in Minneapolis
Get a hold of timeless masterpieces when you shop from CyrusRugs.com, the largest, most trusted online retail company that offers high-quality authentic rugs since 1885. For over three decades, Cyrus Rugs in Minneapolis has been providing the world a vast, carefully curated, and ever-growing selection of timeless rugs to suit every lifestyle.
We cater to carpet shoppers and enthusiasts, decorators, trendsetting homeowners, and serious collectors in the Minneapolis area. You can take your pick from our exclusive collections of traditional, transitional, contemporary, and tribal area rugs from internationally recognized designers and manufacturers. You can also choose from our vintage, antique, designer, handwoven rugs, and so much more–you name it, we have it.
Treat your senses to a feast when you visit the Cyrus Rugs Showroom in Bloomington, Minnesota, where we showcase our exquisite and ever-expanding collection of artisan rugs from different parts of the world. Our showroom features an enormous skylight for abundant natural lighting and optimal space with beautiful hardwood flooring. You can also approach our in-house staff of professional design experts anytime for further information regarding our pieces. Otherwise, you can always browse through our collection online to view our latest offerings.
At Cyrus Artisan Rugs, we put a premium on quality, authenticity, and the satisfaction of our clients. We guarantee you the best selection of artisan rugs with above-and-beyond customer service, living up to the structural and artistic integrity of every hand-selected rug we carry. To further enhance your buying experience, we offer free weekday shipping and delivery of any antique or vintage rug purchased online or from our showroom right to your Minneapolis home. You can even ask our staff to install your new carpet for you, regardless of its weight or size, at no extra charge. We also allow returns and exchanges anytime within the first week of purchase, depending on where the item was purchased from.
Aside from our professional artisan rug services, we also offer expert decor consultation, full-service carpet cleaning, and a custom rug program that will allow you to create your very own masterpiece. To know more about our store policies, services, and other pertinent details, visit our FAQs page and let yourself enjoy the heritage and craftsmanship of this functional piece of art.
Get your Modern Rugs in Minneapolis
Visit Cyrus Artisan Rugs Showrooms in: Minneapolis, St. Paul, & Rochester, not living in Minnesota? Visit our showrooms in Sioux Falls, SD & Des Moines, IA. Shop modern area rugs from Cyrus Rugs Artisan.