Fabric 101: Everything You Need to Know About The Types of Rug Materials
Posted On March 16, 2023
When transforming the look and feel of your space, rugs are crucial in enhancing your home's overall appearance. Like choosing the right furniture pieces and decor, selecting the style, size, placement, and material of your carpet is just as important.
Aside from looking at the design, it would be best if you chose durable and easy-to-clean rugs. Read on to find out the best types of rug material for your space.
What is the Best Material for an Indoor Area Rug?
Whether you're revamping your living room or office space, cotton is one of the most affordable and softest materials for indoor area rugs. These rugs tend to highlight bold or neutral hues, vibrant patterns, and colorful designs. You can place cotton rugs in bedrooms, kitchens, and living rooms.
Different Types of Rug Materials
If you're planning to purchase new rugs for your home, here's a guide on the different types of rug materials. You can compare and contrast these materials to determine the best and most durable rug materials for your home.
Wool
Whether handwoven or machine-loomed, wool rugs are made of synthetic fibers that are soft and plush. With its extreme durability and resistance to fire, wool is the most common material used for rugs.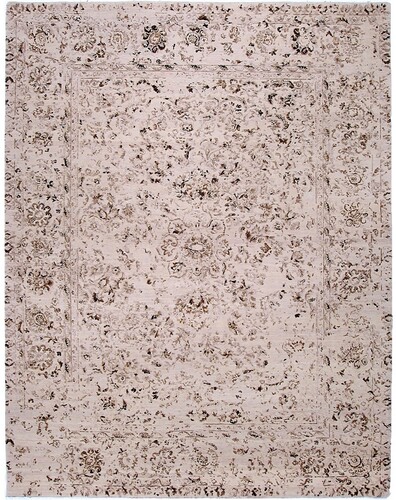 Often compared to cotton, wool is the softest rug material, and carpets made of this fiber are easy to clean using soap and water. Moroccan rugs are usually constructed of the finest wool and are masterfully hand-knotted.
Nylon
Like wool, nylon is easy to maintain because it resists dirt, grime, and common household substances like wine and nail polish. This type of material makes rugs look firm and flat. The use of nylon often results in quality accent pieces, which can make your living room and bedroom look cozier. 
Carpets made of nylon effectively catch dirt and crumbs. You can use a vacuum to clean and keep your rug looking new for a long time. 
Cotton
A popular choice on the market is cotton, a go-to material for carpets because of its cool and breathable comfort. Unlike wool, the dye used in cotton rugs fades over time. However, these types of carpets are seen as sleek and reliable for families with playful children.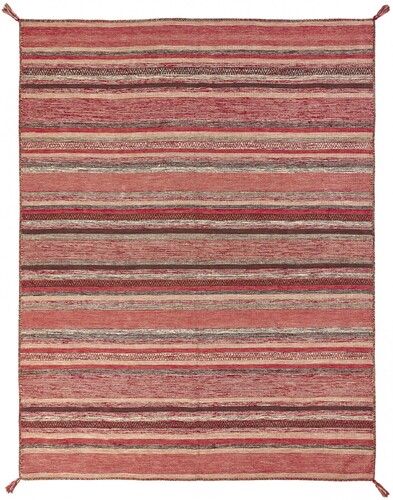 Silk
Silk rugs can make your interior stand out because of their association with elegance and luxury, easily making your space feel more sophisticated. Despite not being the most durable rug material, silk is delicate and highly decorative, which can make any space exude style.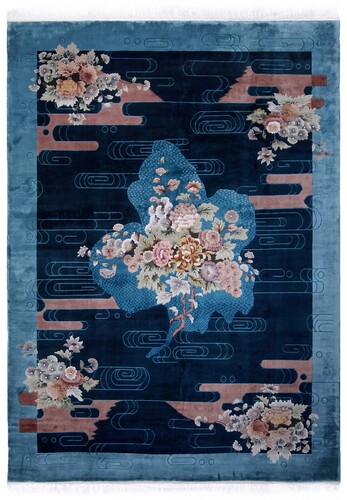 Because of their shimmery and slippery texture, silk rugs require more care and maintenance. However, you can combine silk and wool fibers for more durability without reducing the rug's dramatic and elegant look.
Jute
Natural fiber rugs, like those made of jute, are suited indoors because they are soft and easy to maintain. This rug material is often handwoven with hessian and other plant fibers. Jute rugs are perfect additions to rustic-styled and bohemian-themed homes. 
Because of their natural appearance, jute carpets make beautifully organic home decor. Jute can complement your wooden and modern furniture pieces. With its chunky texture and smoother braid weave, jute is a popular base for colorful and patterned rugs.
Leather, Sheepskin, and Hide
These types of rug materials are made from the hides or skin of sheep, goats, camels, deer, and cows. Leather rugs consist of soft, woven strips that are crafted using high-quality natural material.
Sheepskins are great for layering on furniture or placing next to your bed. They are easy to clean and provide a soft spot to step on when you choose to walk around barefoot.
Polypropylene
Also called olefin, polypropylene is a synthetic material that can be as soft as wool. It may be thinner than other types of rug materials but is fade-resistant and ideal for children's bedrooms, dining rooms, and entryways.
This material is not biodegradable, ensuring it will last for many years. Moreover, polypropylene rugs are stain resistant, so you won't need to worry about accidental spills. Abstract rugs are usually made of polypropylene with carved patterns and designs.
Microfiber and Polyester
Microfiber rugs, crafted with tiny strands of thread, are luxurious-looking decor that can give your space a cozy, plush feel. Polyester or synthetic fibers can add a quick pop of color to your interior. However, synthetic fiber absorbs dirt faster than wool because its smooth strands trap dust and the remnants of spills easily.
Most contemporary rugs are made of wool, but some are also created using polyester. These are usually hand-knotted using fine hand-spun yarns.
Seagrass
If you're not a fan of synthetic fibers, you might want to purchase carpets made of seagrass instead. Natural-fiber rugs are durable and stain-resistant, which makes them ideal for the kitchen and dining area. 
Seagrass rugs are a solid choice for the outdoors since they don't fade easily. However, they have limited color options because they don't dye well. Moreover, unlike cotton and wool, they don't result in the softest material.
Faux Fur and Hide
Similar to leather and sheepskin, faux fur is made of synthetic animal hide. This type of material brings warmth and a more natural ambiance to the home. Because of its soft texture, faux fur can make a designated space feel comfier.
Faux fur can be extra thick to make your rugs more durable and long-lasting. However, carpets made of this material aren't easy to clean. They require extra care and hand-washing to preserve their delicateness.
Select the Best Rug for Your Space
Choosing the right design and ideal material for your carpet can make or break your interior. Not only do you need to ensure your rugs complement your furniture, but you also need to consider their durability and resistance to dirt, dust, stains, and various household substances.
Cyrus Artisan Rugs offers an extensive selection of carpets in different colors, designs, themes, and patterns. Check out our blog for more interior design tips and inspiration.