Embrace Tradition with a Colonial-Style Living Room
Posted On February 2, 2022
Trends may come and go, but classics never go out of style. Old interior design trends like retro, mid-century-modern, and American colonial, for example, are proof of the timeless charm of some styles.
The colonial style, in particular, is rustic and elegant — from its simple design, soft colors, and intricate woodwork. Its subtle sophistication is perfect for the modern-day living room.
Discover how to create your colonial-style living room with our tips and tricks.
American Colonial Style Interior Design
: A Closer Look
The American colonial style is inspired by 18th-century colonial settlers in the US. Various colonizers, including the English, French, Dutch, and Spanish, brought distinct interior style influences with a practical and straightforward charm. 
Compared to the lavish residences in Europe, the colonial style had a more cozy, laidback feel. Its subdued colors make the interior look more relaxing and features a large fireplace. Moreover, this style incorporates simple, elegant woodwork. The furniture, for example, is functional and sturdy, with slender straight lines and curves. Some colonial style houses also feature intricate dado rails.
All in all, you can think of this dwelling as the quintessential "American Dream" home—with two to three stories, a wide veranda, and a yard surrounded by a picket fence.
How to Decorate in the
Colonial-Style Living Room Design
Style
Colonial-style living rooms are generally clean and comfortable, and its homey ambiance encourages family members and guests to interact. Start decorating in the colonial-style living room style with our design ideas.
Start with a Muted Color Palette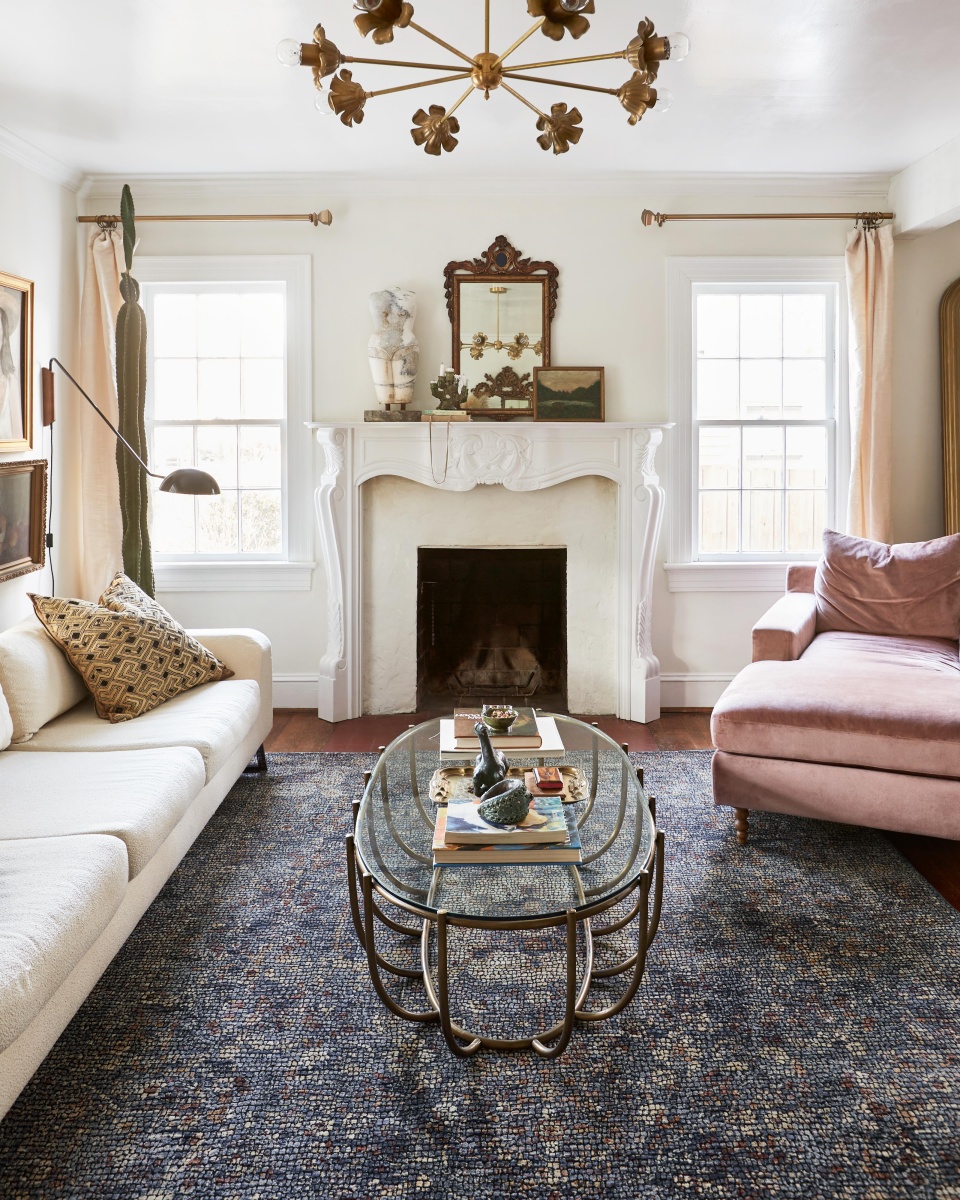 Follow a soft, elegant, and muted color scheme for your colonial-style living room. Think soft blues, browns, greens, and yellows. Using muted colors will more easily blend with natural wooden floorings, after all. Other colors such as indigo blue, barn red, optical green, and tallow ochre also fit this interior style.
Make sure to stick to just a few colors when decorating your living room. This way, you won't end up overcrowding your space with too many elements.
Incorporate Textures in Furnishings
The standard American colonial-style interior incorporates rich textures that add depth. Make your living room cozier and add cotton, linen, and wool. For example, you can place linen throw pillows on your couch and put a wool rug underneath.
You may also choose leather to create a strong visual impact. Leather sofas and ottomans, for example, can balance out the soft elements in your living room.
Don't Forget to Decorate Your Walls
Your wall is a blank canvas where you can pour out your sense of artistry. Start by selecting your preferred wall color. Some colors that work well in a colonial-style living room include light blues, greens, and yellows often work well. You can adorn your walls with patterned wallpaper for a more intricate look.
Painting the walls in white will create a good contrast with wood panels. Spice them up with patterned furniture or other wall ornaments. For instance, you can hang up a portrait or a framed photograph to make it more personal. 
Opt for Handcrafted Furniture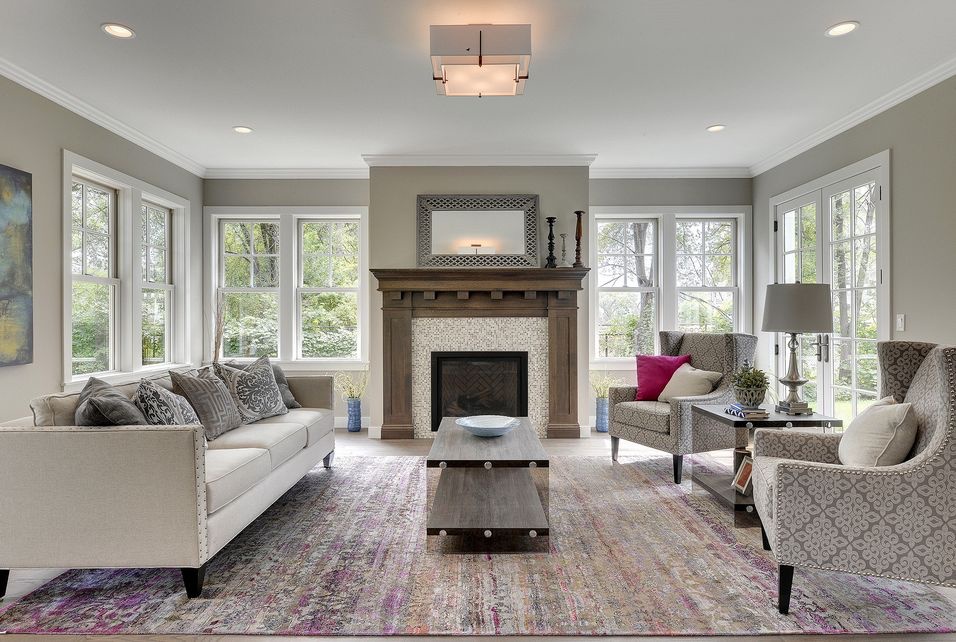 A colonial-style living room isn't complete without furniture. As mentioned earlier, keep it simple, sturdy, and functional. These furniture pieces feature timeless craftsmanship with straight lines, clean curves, and ornaments here and there.
Consider swapping out a glass coffee table with a trestle table in the center of your living room. If you plan to set up a reading nook, consider using sleek wooden ladderback armchairs to give it a rustic charm. A deep brown trunk also makes a great standout piece in the living room.
Personalize Your Space with Quilts and Handicrafts
You can never go wrong with handmade items such as quilts and trinkets in a colonial-style living room. After all, early settlers commonly used quilts to add warmth to their space.
Try using quilted cushions and pillows to soften up your interior. If you can, try making your own pieces for a more personal touch. You can also hang them on your walls to cozy up your room during winter. If you have little trinkets or souvenirs you've collected over the years, you can display them on a wooden cabinet or table.
Throw Patterns into the Mix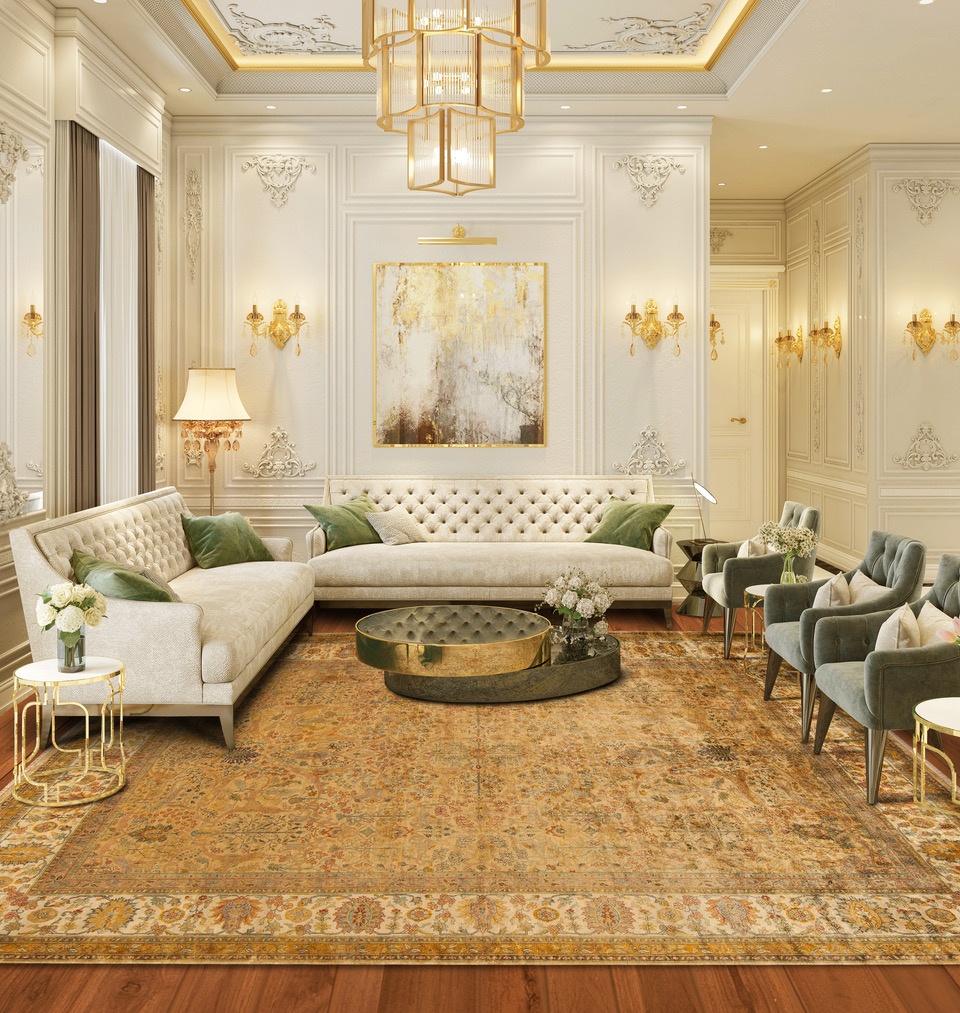 Spice up a plain colonial-style room with patterned ornaments and furniture items. Patterns add a pop of color and make your space look more eye-catching. Common patterns in colonial styles are natural or geometric elements.
For example, you can incorporate garden and floral-inspired patterns into your throw pillows and rugs. You can also use a check- or plaid-patterned curtain or cushion to liven up the space.
Let the Light In
A good colonial-style living room has plenty of ambient light sources. After all, it helps set the ambiance of an 18th-century American home. You can hit two birds with one stone since these lighting fixtures work as decorative and functional pieces.
For instance, you can use a vintage wooden chandelier or a light rattan pendant lighting as an overhead source. Cast iron lamps are an ideal lighting source for reading nooks, for example. Decorative candleholders are also a great option because they provide a warm glow to your space.
Incorporate Greenery
Bring life to your colonial-style living room with indoor plants. Their rich green hues will complement the earthy tones inside your space. Consider adding snake plants, ferns, and other plants to brighten up your room. If you don't have a green thumb, you can opt for faux greenery.
To add a splash of color, add flowers as well! You can purchase a pre-made floral arrangement and place them inside a vase.
Drape Vintage Rugs Over the Floor
As a final touch, adorn your floor with a stunning area rug. Choose an antique or vintage rug to achieve the rustic, homey charm of a colonial-style interior. Earthy hues such as beige, ochre, and deep reds, will look great on your floor. 
For example, our ivory-colored Cyrus Artisan Anatolia ATL-03 Rug works well with deep brown wooden flooring.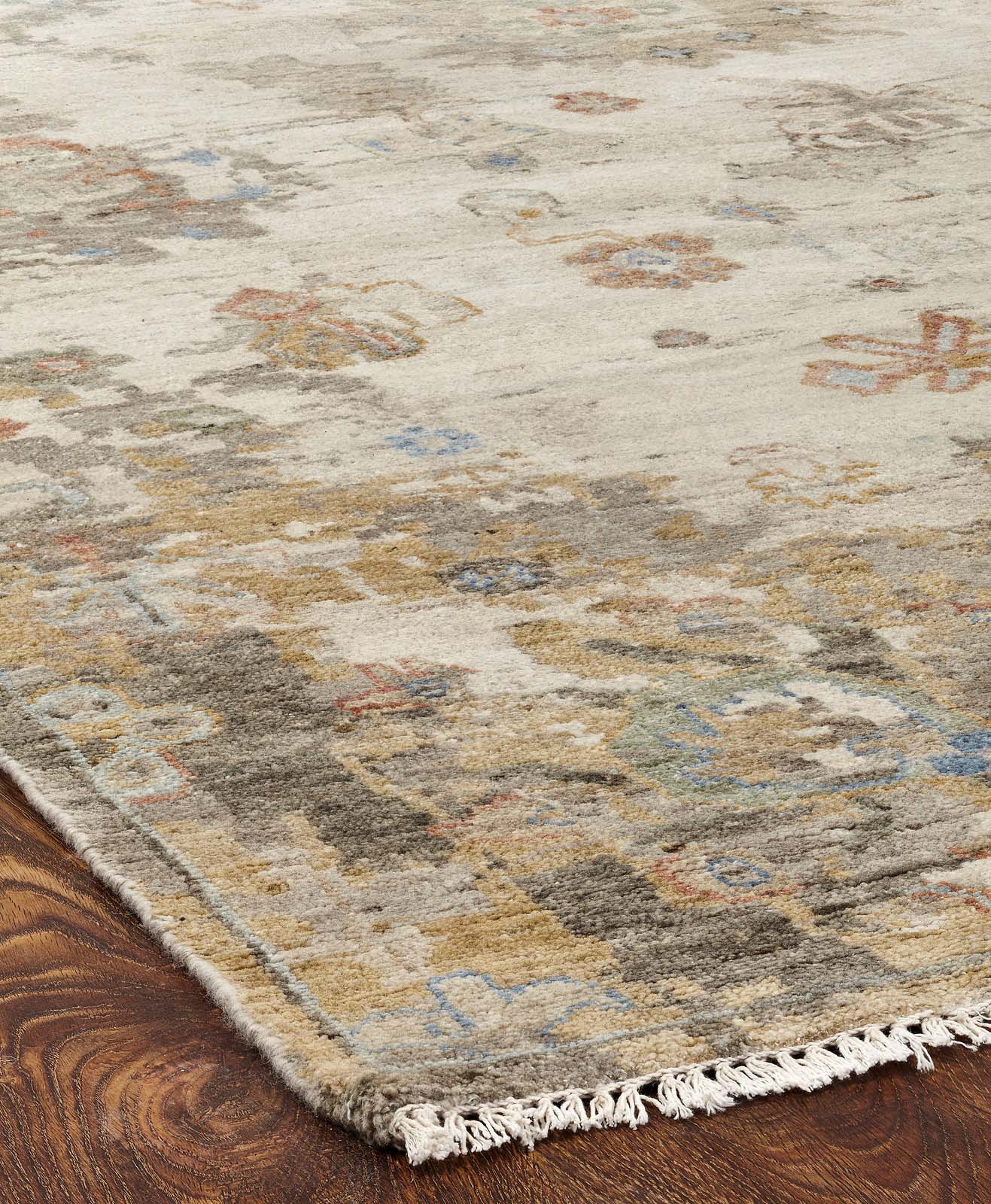 Start Decorating Your Colonial-Style Living Room
The classic colonial style emulates understated elegance. It brings a distinct warmth to make your living room feel cozier and more inviting. Add a personal touch and make yourself at home with a colonial-style living room.
Find more design tips and inspiration in the Cyrus Rugs blog today.