Find the Perfect Area Rug by Shopping at the Best Rug Store in Minneapolis
Posted On March 13, 2020
Nothing brings a room together more than a pattern under your feet. 
Area rugs have the power to instantly transform your home, whether indoors or outdoors. A neutral-toned rug can add a whisper of texture to a room, for instance, while a rug with bold patterns can serve as the starting point for all-new decor.
But more than just colors and patterns, an area rug redefines the space in your room. If your rug is too small, it can chop up the space visually. Meanwhile, large area rugs can help anchor your furniture and draw a person's eye across the room to make it look more spacious. 
There are a lot of factors to consider when shopping for an area rug: style, material, and cost. But searching for rugs online isn't as easy as it sounds. If you aren't sure where to buy area rugs, we've prepared a guide below to make your search easier.
Starting the Search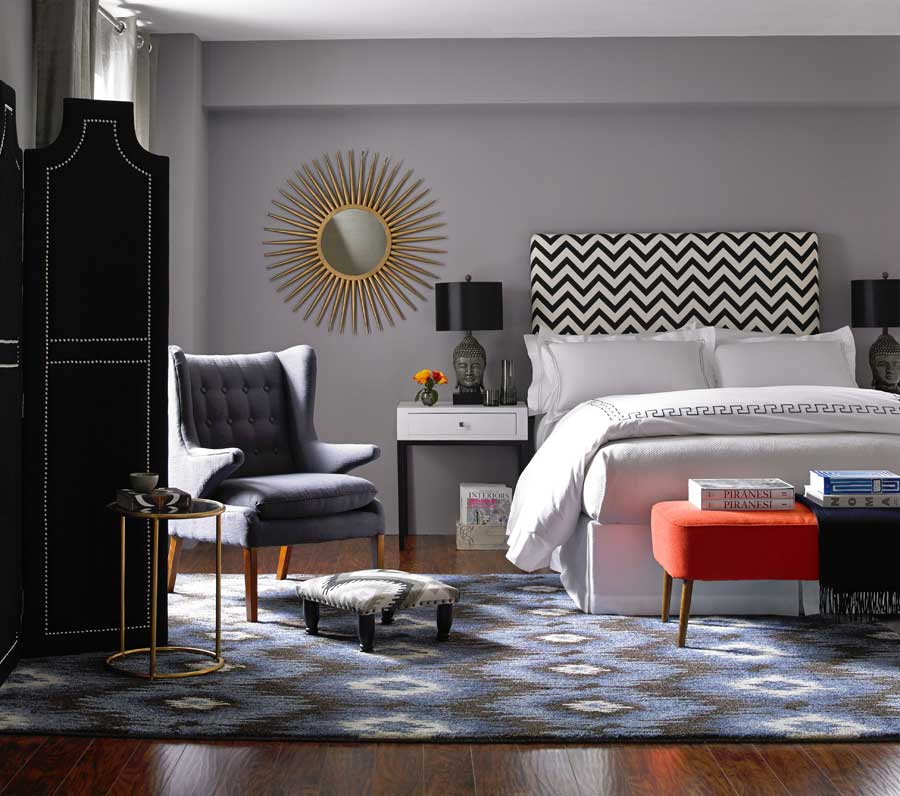 Rugs are an excellent way to enhance a room's aesthetics. Stylish and versatile, they offer a solid foundation for your space, making your interior cohesive and well-coordinated. While it may seem tempting to just consider the look of a rug during your search for the best place to buy rugs, there are other important factors you'll need to take note of before you make your final decision. 
How Big Should the Rug Be?
When it comes to size, bigger rooms translate to bigger rugs. After all, if you plan to add a rug to your lounge, you'd still want the rug to be noticeable when placed with your other furniture, right? Since the front legs of most furniture pieces rest on the edge of a rug, your best choice would be a rug that's 10 ft x 14 ft or bigger.
Where Do You Plan to Place the Rug?
Area rugs are a fantastic addition if you want to redefine your indoor space. For instance, if your room is square, it could make sense for you to get a round or square rug. Or if you plan to use the rug under your dining table, make sure it's wide enough to accommodate the chairs when they're pulled out. Or for good measure, you could customize your rug to fit your preferences.
But more than just paying attention to colors and patterns, you'll need to consider its practical uses as well. If you're living with elderly family members, for instance, you might want a soft rug made of cotton that's easy to clean. 
What's the Best Material?
Deciding on the material of your rug depends on how much foot traffic it gets. If you plan to place the rug in a low use area like the sun room, your best choice would be a rug made of sisal or jute. Both are inexpensive materials that can withstand some wear and tear, as long as they stay dry. They also catch debris so you won't have to worry about getting your floors dirty if you have a lot of guests coming over.
A very strong choice would be a rug made of wool. Ideal for entry areas and dining rooms, they repel stains well and are easy to clean. For areas with heavy foot traffic, like a hall or a kid's room, consider a distressed or flatweave rug for ultimate underfoot comfort for both people and pets.
Does it Complement Your Interior Decor?
Design experts will tell you that the best type of rug is one that looks like a work of art. And if you really want to bring out the best in your rug, it needs to complement your interior design. If you're aiming for a bold look, choose a rug with multicolor geometric designs. For rooms already bursting with color, opt for a rug with more neutral tones.
Narrowing Down Your Options
Now that you've got the basics down for what type of rug you should get, the next step is determining where to buy it. And that depends on two factors: quality and preference.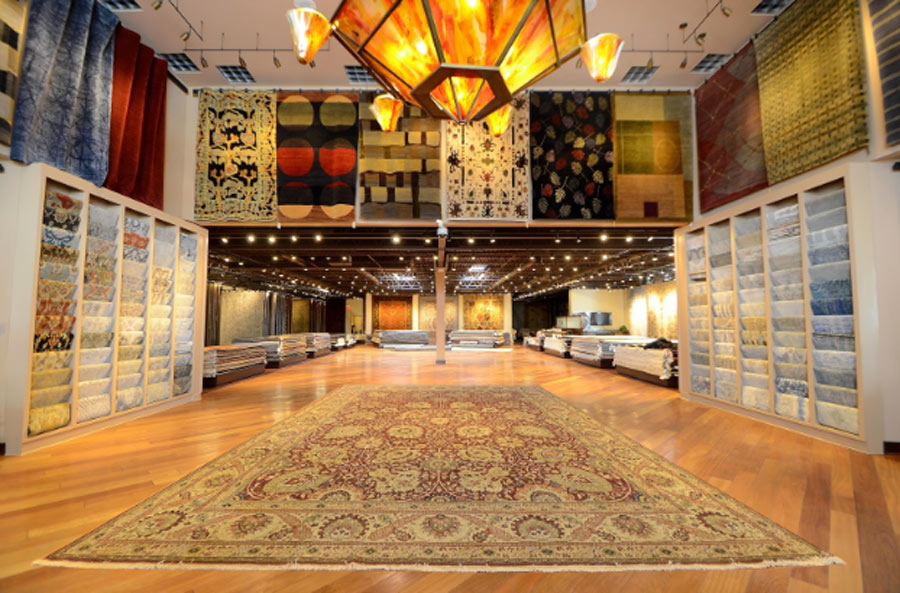 Determine Your Preferences
To determine what you really want, shop with your eyes instead of your wallet. Browse magazines to get a better idea about what great interiors have on their floors. While antique rugs can be pricey, you can find contemporary rugs available for a cheaper price.
Stray from looking for rugs at department stores since they often place huge markups. It helps to ask friends for referrals to good rug dealers. More importantly, it pays to see and touch a rug first before you make a final decision.
Pay Attention to Quality
Just like thread counts in bedding, the number of knots per square inch can help you determine the quality of a rug. Knot counts are generally found on hand-knotted rugs, which are popular for their durability. For instance, a rug with 30 knots per square inch may feel coarse to the touch. If you'd like a finer rug that feels dense yet pliable, choose a rug with at least 290 knots per square inch. 
One thing you should take note of is that price often correlates with rug quality. But it's still possible for you to find top-quality rugs without breaking the bank. You can try shopping for antique rugs available at an affordable price. 
Shop for Area Rugs at Cyrus Rugs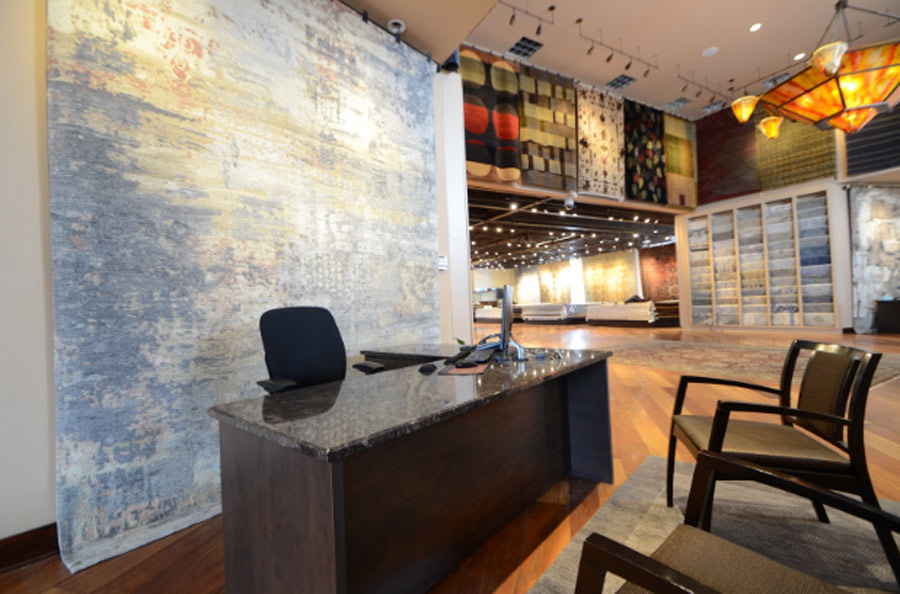 Cyrus Rugs is the largest online retailer of handmade designer rugs and oriental carpets. Our collection includes top-quality, handcrafted pieces from around the world. Find contemporary, traditional, transitional, and tribal-style rugs from international manufacturers here.
Shopping at Cyrus is a true feast for the senses. Our showroom is located 13 miles from downtown Minneapolis, housing over 3,000 ready-to-take-home rugs. At our showroom, you'll be able to feel the texture of our artisan rugs. The large skylights and vast hardwood floors make it easier for you to see and compare our gorgeous area rugs for sale. 
Before you purchase our rugs, Cyrus offers swatches and samples that you can take home. This makes it easier for you to decide if it blends well with your overall decor. Browse our inventory and shop with us today.
Visit Cyrus Artisan Rugs Showrooms in: Minneapolis, St. Paul, & Rochester, not living in Minnesota? Visit our showrooms in Sioux Falls, SD, Des Moines, IA, Austin, TX, Scottsdale, AZ & Palm Beach, FL.