Home Office Decor Ideas that Inspire Productivity
Posted On September 16, 2021
Getting your work done from home can be tough. But with a home office, you get a better chance of staying focused and productive.
But this space can feel disorganized and clinical, which could prevent you from doing and feeling your best while working. If you're after an organized and attractive home office and a burst of productivity, give these decor ideas a try.
Make a Bold Statement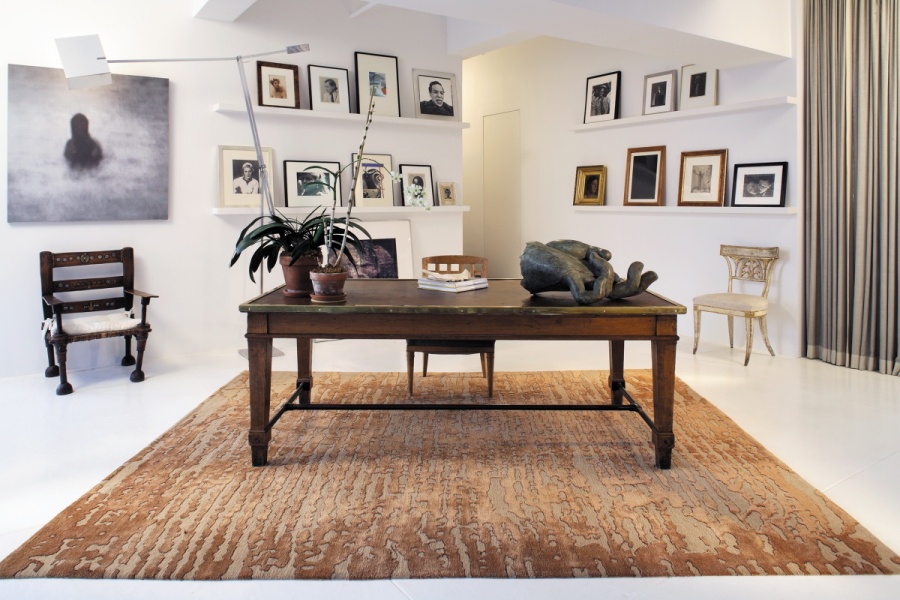 A home office isn't a space you'd see in an ordinary house, making it an ideal area for out-of-the-ordinary decor. You can start with a curved desk, an abstract painting, or another eye-catching piece of furniture — anything that lets you make a statement. A tall, open, and stained bookshelf and a set of artsy decor can work well for your home office, too. With well-crafted artwork and decor, your office space can get you all fired up.
Go for Simplicity
The minimalist style isn't limited to your bedroom, kitchen, or living room. Bringing it to your home office is also a good idea. With a minimalistic office, you can:
Get more creative and lessen distractions

Do your tasks smoothly and live with enough room in your home

Store the items you're using in their proper places
If you're going for an attractive yet simple workspace, try placing furniture made from lucite, acrylic, or another transparent material. These pieces can make your home office feel trendy yet playful. Consider a clear, fancy sideboard or cupboard if you're decorating the space with transparent furniture, and place it within your office's entrance.
Show Off Your Personality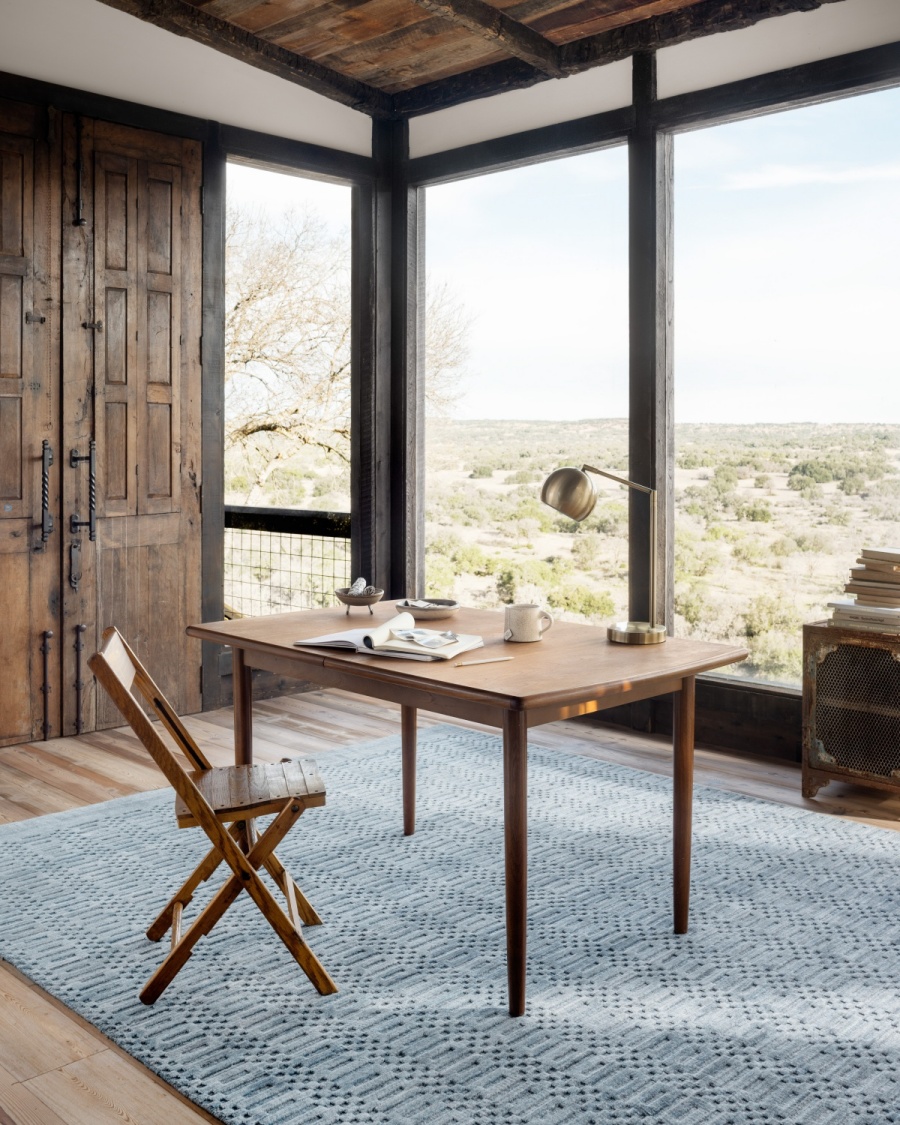 When creating your home office space, make sure it shows off your identity and style. You're free to unleash your creativity by playing with pattern and color, without co-workers judging you. But how can you exactly bring your personality to your home office?
Showcasing your hobby in your home office's design is one excellent way to make the space feel personal. Nautical motifs, colors (think deep-sea blues and blue-white color combinations resembling clouds and the sky), or artwork are ideal if you love sailing. And if you're a nature lover, plants, flowers, and wreaths will make you feel like you're working outdoors.
You can show off any collection you have in your home office as well. Whether you're crazy for action figures or stamps, your office can be a perfect showroom for your collection. Have your collection in an area within the space for a chic and bold look. Otherwise, you're left with a chaotic home office.
Feel Livelier With Color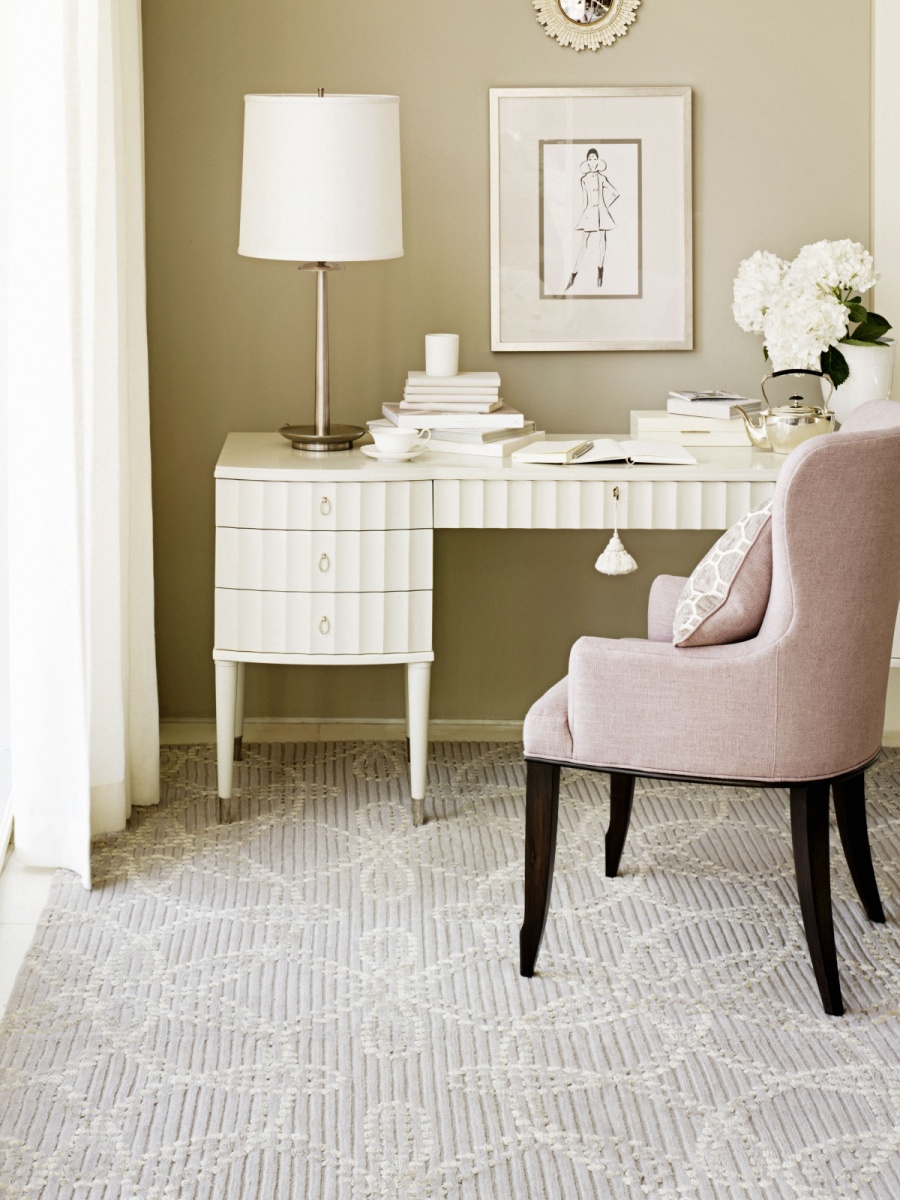 An uninspiring look is the last thing you'd want for your home office. You may be tempted to pick white, which is reasonable, but it can be quite dull for the space. With that, a home office in some eye-catching red, yellow, or green and beige or gray hues is the way to go. Bring color into your home office space with chairs, boxes, plant pots, and other accessories in orange, pink, and other attractive colors.
A multi-colored rug is another great way to create a livelier home office. By placing this rug in your space, you'll get an attention-grabbing room and less noise. More than that, the hues in a multi-colored rug can complement other colors in your home office. If you've got a peach and green office space, a colorful rug can work well with those hues.
Bring Nature to Workspace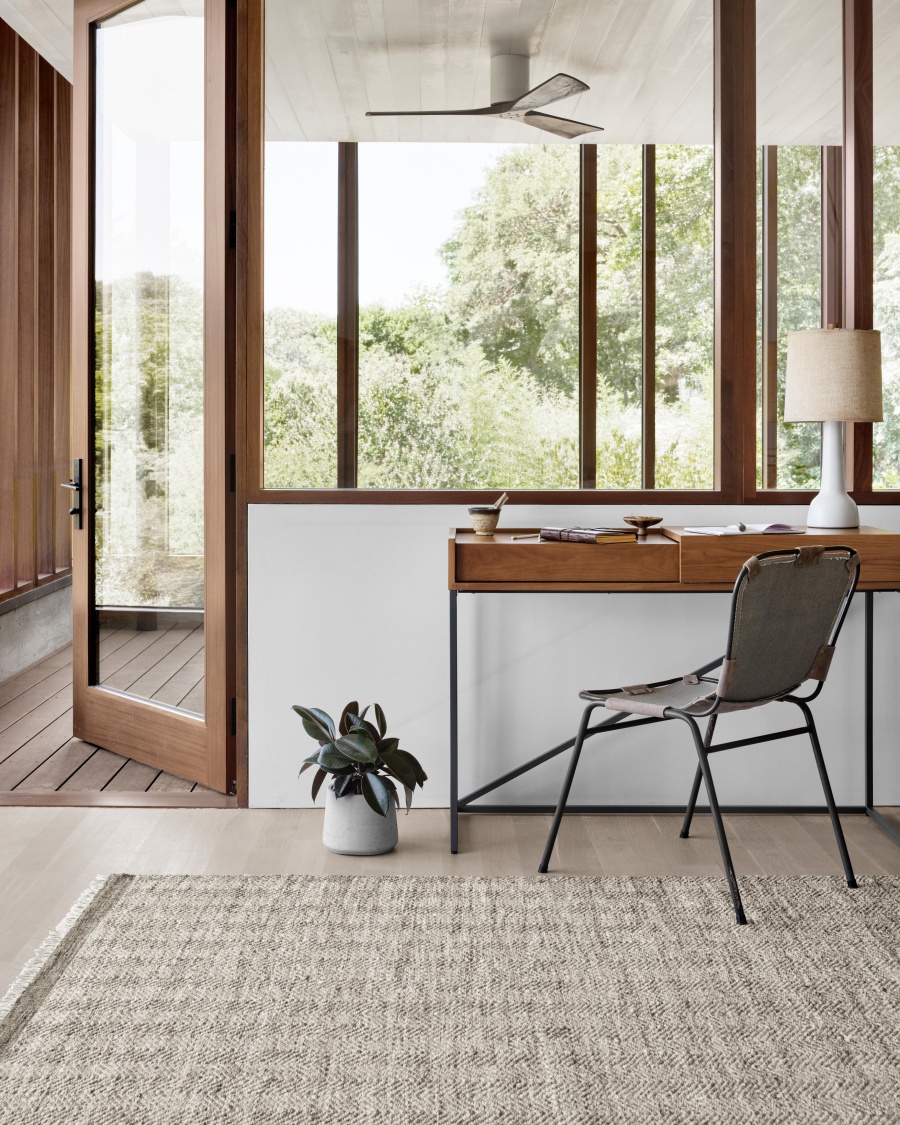 With greenery in your home office, you can still be one with nature even if you're busy. A vase of roses, a large fig tree, or a bunch of succulents can help you create a brighter, more attractive workspace. Or if you're into flowers, vivid and fresh floral arrangements will help you concentrate and relax while working. You can have flowers in small and large vases for a little height and a distinctive appearance.
But if you want to feel like you're in the great outdoors, these home office decor ideas may help you create that vibe.
Go for wooden walls and floor-to-ceiling windows, and place a wooden desk in your office.

Design your home office so that it showcases your view of the outdoors.
Combine Antique & Modern Decor
Who says you can't mix old and new? Having antiques and modern decor makes an inviting, comfy, and intimate home. Consider placing vintage decor from other rooms so your home office setup gets the best of both worlds. But if your house doesn't have any antique furniture or decor, make antique shops, flea markets, or online sellers your best friend. Get pieces like a vintage roll-top desk or lamp to complement modern decor in your home office.
Put the "Home" in Your Home Office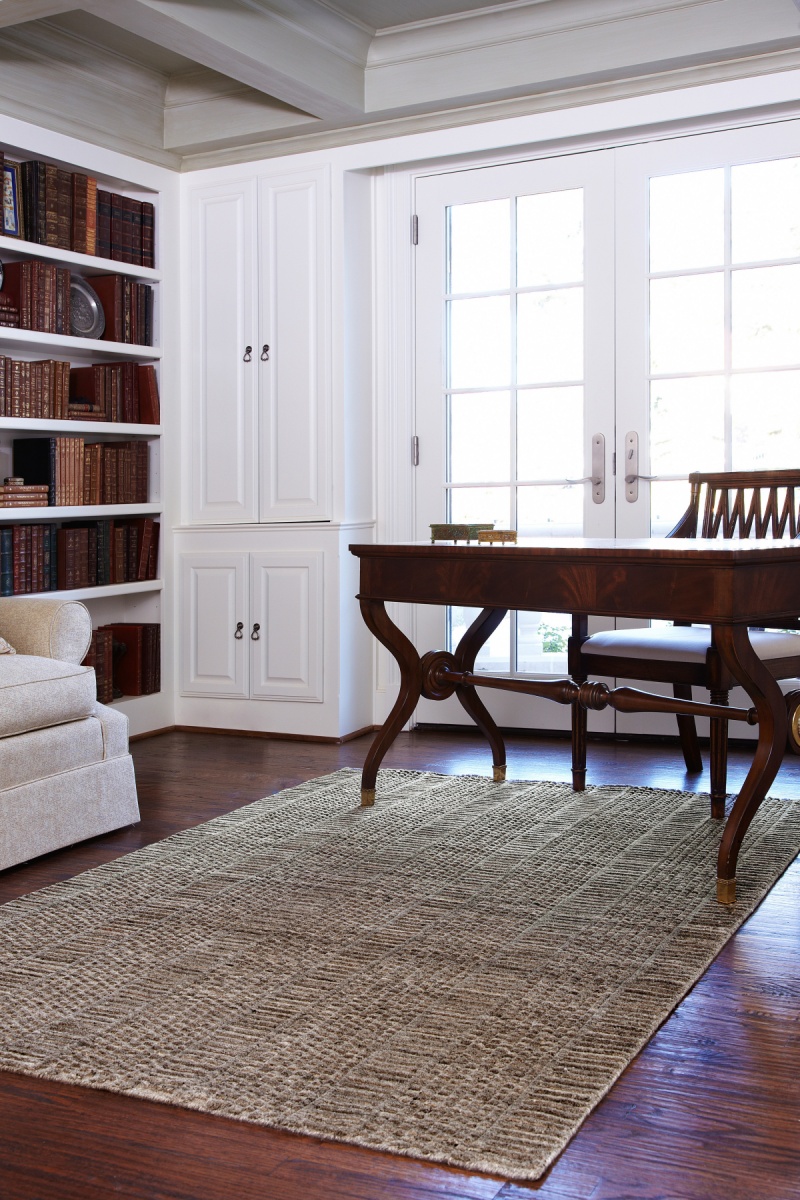 Comfort is one of the key ingredients to an inspiring and work-conducive home office. Some accessories can help you make your home office cozy, including:
A decorative mug turned pencil holder

A set of stylish notepads and sticky notes

A fancy wastebasket or trash can
You can also consider the following ideas for a homey office space:
Find a lavish fabric and wrap it around your bulletin board. 

Have curtains made in the same gorgeous fabric to cover any bookshelf in your home office.

Adorn your office's walls with framed drawings, classic paintings, or other inspirational or motivational prints.
Organize Your
WFH Setup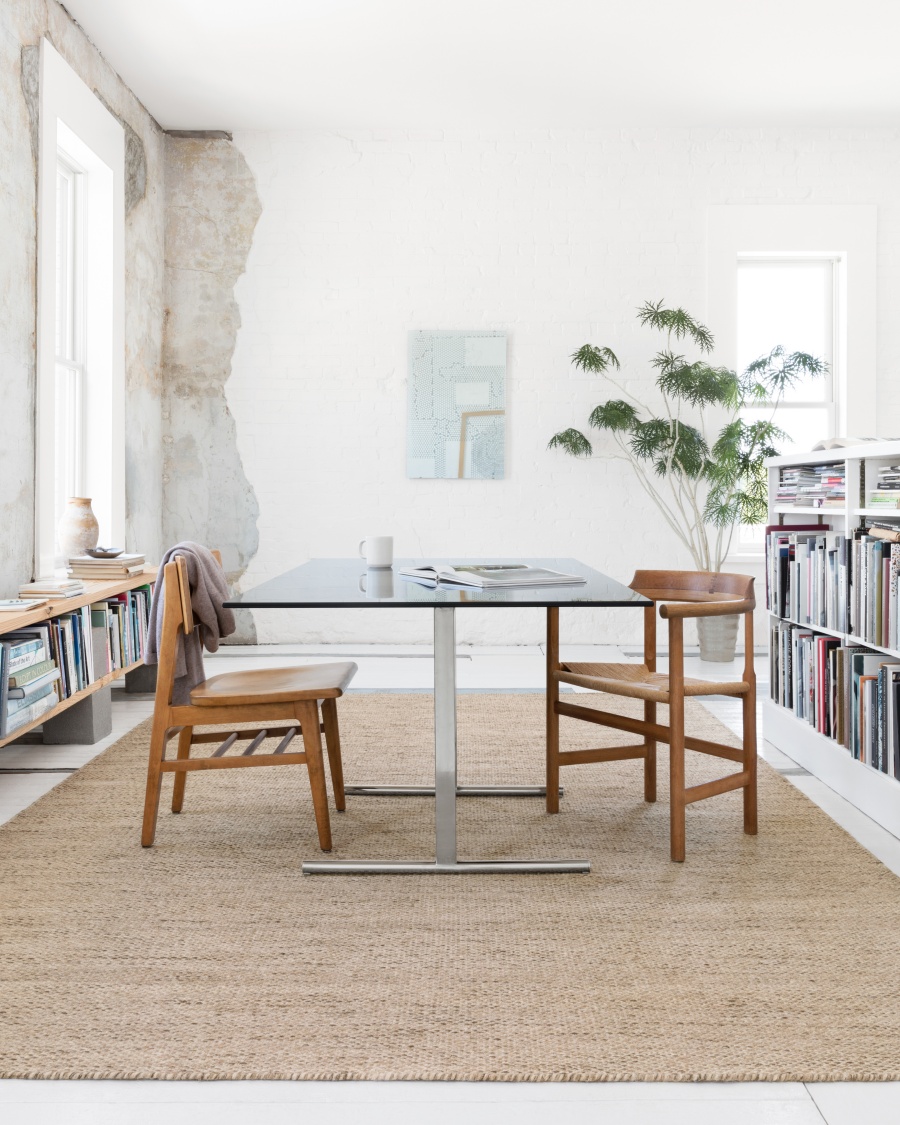 A cluttered home office won't push you to get things done, so make sure to keep the space organized. Storing work essentials such as your printer, files, and accessories in corners and drawers is one way to organize your home office.
Don't forget your vertical space as well — try placing cabinets up to your ceiling and keep items in them. A pin board on your wall can come in handy, too. Use it to store supplies you'd usually throw into drawers.
Get Work Done in a Well-Decorated Home Office
When you have a well-decorated home office, you'll be inspired to power through your everyday tasks. Creating a visually appealing space that sparks productivity starts with the decor you choose, and the home office decor ideas we've shared can help you out.
Need some design inspiration for the room you're decorating? Visit the Cyrus Rugs blog today for helpful design and home decor tips.