Bring the Sea to Your Home with Nautical Interior Design
Posted On August 31, 2021
The beach offers a picturesque escape from reality. The pure white sand, the clear crystal waters, and the soft sound of seagulls cawing over your head. You take a sip from your piña colada and stretch as your body soaks up the heat.
By decorating your home in the nautical design style, you won't have to go all the way to the beach to forget about the hustle and bustle of the city. With a coastal-inspired interior, you can turn your home into a beach lover's paradise.
If you adore the charm, ease, and beauty of the sea, it's time to rethink your interior and turn your space into a maritime home.
What is the
Nautical Style
?
Designing a space with the nautical style is inspired by the spirit of the high seas. It entails capturing the beauty of the deep blue ocean and the white ships gliding across it. The nautical theme isn't limited to just navy and white — it includes everything related to sailors and ships.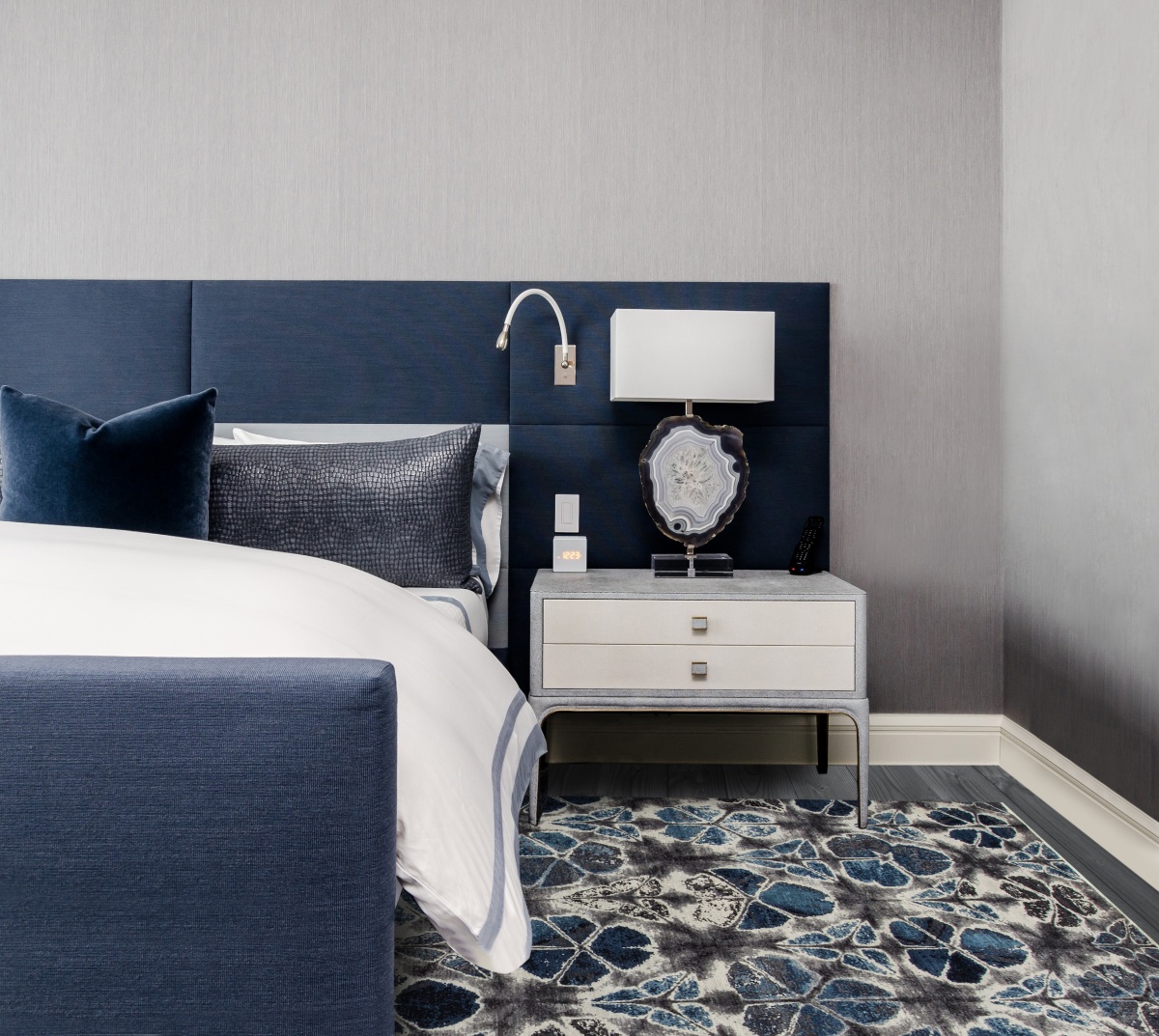 It Started Out as a Fashion Statement
The nautical style rose in popularity during the reign of Queen Victoria in 19th century England. She was rather fond of dressing up her sons in sailor suits, and it eventually evolved into a wardrobe staple. Celebrities like Audrey Hepburn started donning navy-striped apparel, showing everyone that the style was in vogue. Eventually, nautical fashion made its way into interior design. 
Why Decorate With the Colors of the Sea?
Nautical design is simple yet elegant, comfortable, and charming. It will never go out of style and is the perfect way to merge the coastal lifestyle with your interior space. 
Here are a few reasons you should pay homage to maritime influences and breathe new life into your space with nautical design:
A relaxing, vibrant look

– The beautiful coast and the trendy beach bungalows that line the shore evoke a sense of adventure and serenity.

Nautical decor

can create a peaceful ambiance, making it perfect for restaurants and hotels.

Unique wall art & accents

– Ocean-inspired accessories are wonderful additions to a room. A painting that portrays small white sails in a gorgeous blue sea is a standout piece that can elevate the overall look of your space.

Requires minimal decor

– Maritime themes are so laid back they work even with little decor. For example, you can just switch to navy-white striped pillowcases or add a pirate bust to your desk.
Decorating with
Nautical Interior Design
When it comes to decorating a home with maritime elements, the overall aesthetic is relaxed and easy-going. The goal is to make your indoor space reflect the beauty of the beach so you'll be decorating with white, beige, light brown, and gold. 
The style can be flexible, however, depending on the look you're trying to achieve. For example, you can infuse your decor with a steampunk style with steering wheels, anchors, portholes, and other similar motifs.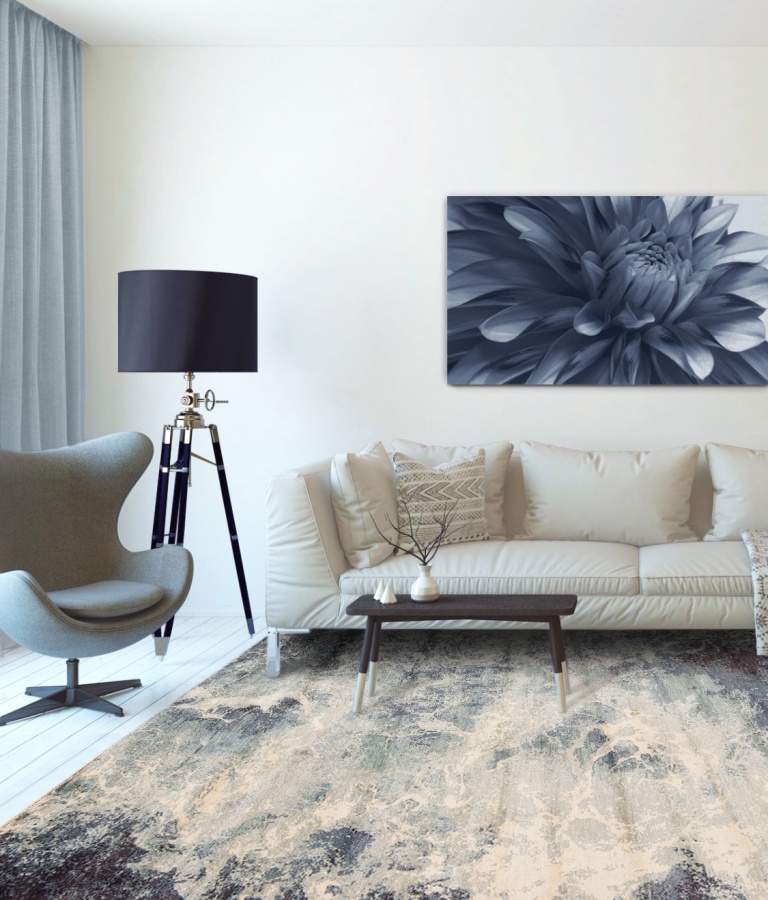 Experimenting with
Nautical Themes
The comfort, freshness, and spirit of adventure are all embodied in a nautical style. Here are some of its common themes:
Beaches

– Your primary hues include sandy colors and light pastel, and you can adorn your space with wicker furniture, red and white umbrellas, and live plants

Ships

– The goal is to make your interior look like a ship so you can add wood paneling to the walls or a pirate's sail if you want something more eye-catching

Seas

– To recreate the look of the sea, use deep blue and emerald green; you can also add images of marine life and install large wooden furniture

Treasures

– If you want your space to have a tropical motif, try displaying anchor accent pieces or turn your laundry basket into a treasure chest
How to Anchor Your
Nautical Style
The nautical style may seem easy to replicate on paper but is it really appropriate for any type of space? 
What's so great about the coastal style is that it's extremely versatile. After all, it's a pleasant combination of natural shades and a cozy seaside vibe. That means you can easily steer your space into more sophisticated waters to achieve your desired look. 
Below we've listed down some nautical decor ideas and tips to make decorating your nautical home a breeze.
Let There Be Light
A coastal interior should always be bright and airy. Your goal is to make it seem like your space blurs the line between the indoors and outdoors so the last thing you want is for your home to feel dim or cramped. Let the natural light in with glass doors, large windows, and skylights.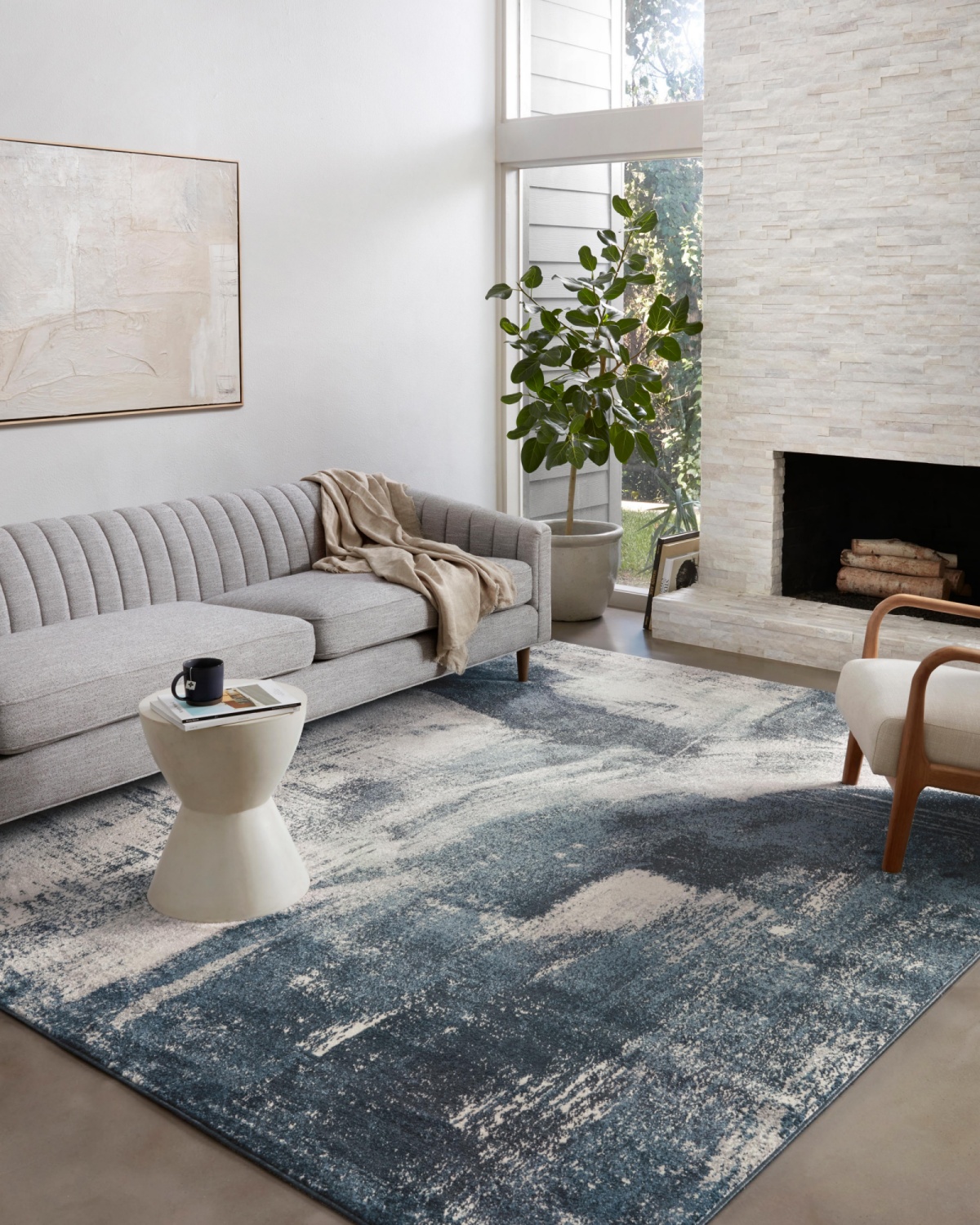 Maintain a Crisp, White Interior
Since you're trying to make your space look bright and peaceful, you'll never go wrong with plain white walls. When thinking about nautical design, you may feel inclined to stick to bold blues and whites but a coastal interior is minimalist at heart. 
Even Pantone's 2021 colors of the year — ultimate gray and vibrant yellow illuminating — are perfect color choices to complement your crisp white interior. Other hues you can incorporate into your space include light blues and greens.
Embrace the Natural
Recreating a nautical look entails incorporating natural elements into your decor. For example, you may want to consider installing furniture pieces made of rattan, wicker, or wood. For an added layer of texture, you can adorn your floors with rugs made of jute, straw, or natural fiber. 
Make the airflow into your home and use light billowy fabrics for your curtains or daffodil yellow curtain panels. The natural air will feel like a gentle sea breeze.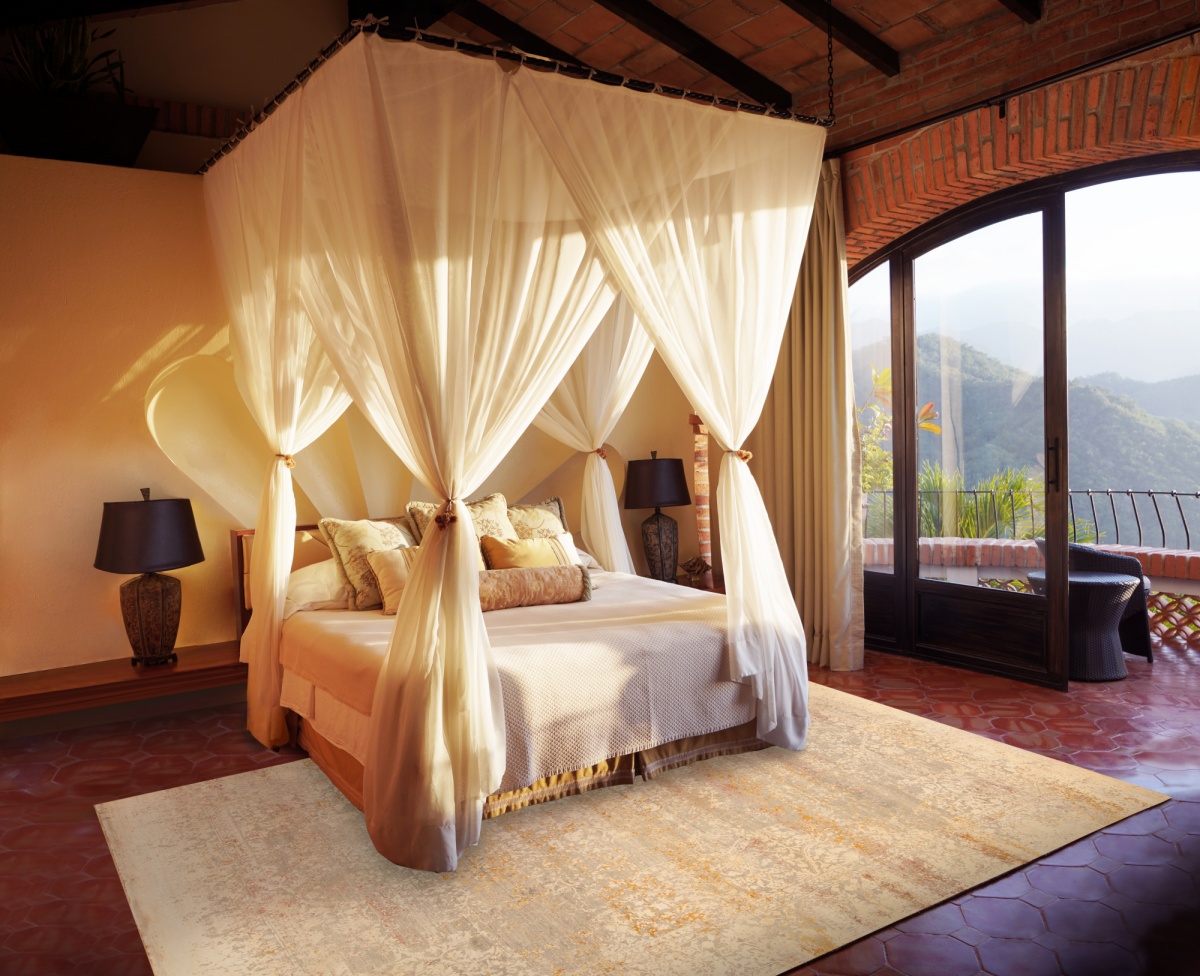 Less is More
The key to nautical interior design is achieving a sense of balance. So make sure you don't go overboard with the seashell accents or rattan baskets. The best way to go about designing your space is to choose neutral large pieces and standout accent pieces. 
You can add a subtle yet significant touch by decorating with bamboo photo frames, grasscloth-covered boxes, or natural fiber rugs. Focusing on the small details also makes it easier for you to redecorate as the seasons change.
Wood is Your Best Friend
Clapboards have become synonymous with seaside architecture. Simply adding wooden tones to your space can give it a coastal chic vibe. You won't have to limit yourself to just wood either — you're free to incorporate contrasting stainless and industrial-inspired decor. The idea is to make your home reflect the elements of a beach or boat.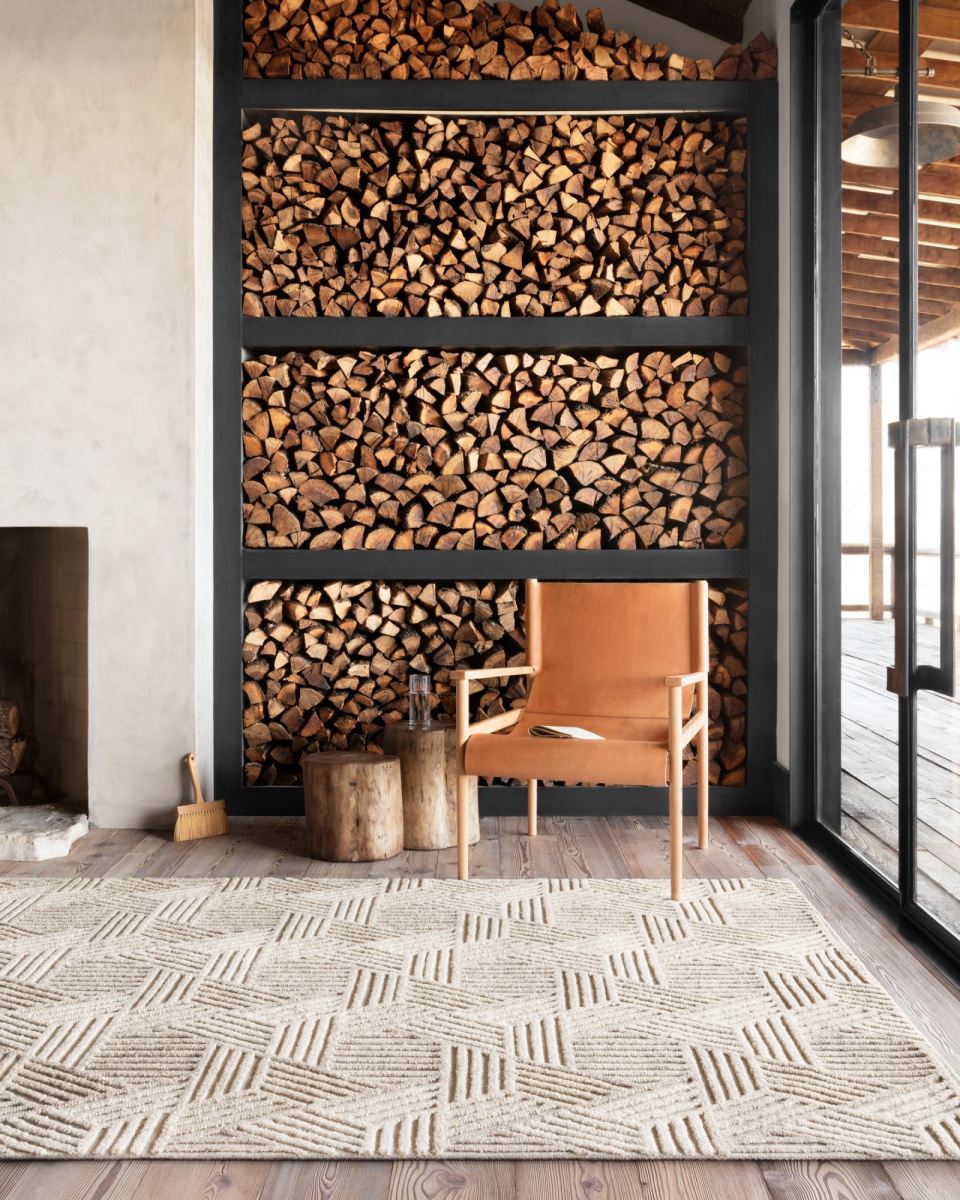 Add Subtle Seaside Touches
Remember that decorating your space to look like the sea is different from giving it a retro or vintage look. You can't simply decorate with antlers or hang up a rusty metal license plate and call it a day. So stay away from anything too kitschy and overdone, like in-your-face anchor prints or "Beach this Way" signposts. 
Avoid clutter and add small visual cues here and there. For instance, you can spruce up your fireplace with a series of blue glass bottles or add a navy blue and white wallpaper to your hallway.
Install a Wallpaper
It may seem somewhat counterintuitive to install wallpaper in a coastal abode. After all, shouldn't the sea and other maritime elements reign supreme? So wouldn't wallpaper give your space a somewhat "artificial" look?
A good wallpaper, however, can help enhance the natural beauty of your room. Just make sure that your wallpaper incorporates nature or the aquatics — and it isn't too explicit.
Experiment with Farmhouse Elements
If you're new to maritime design but have tried out the farmhouse trend before, feel free to experiment! Classic farmhouse decor shares a lot in common with nautical design, so you can give a new lease of life to your slightly outdated farmhouse decor. 
Weathered wood finishes, baskets, and rope pieces are flexible pieces that won't look out of place in a farmhouse or ocean-inspired space. So don't be afraid to mix and match and let your imagination run wild.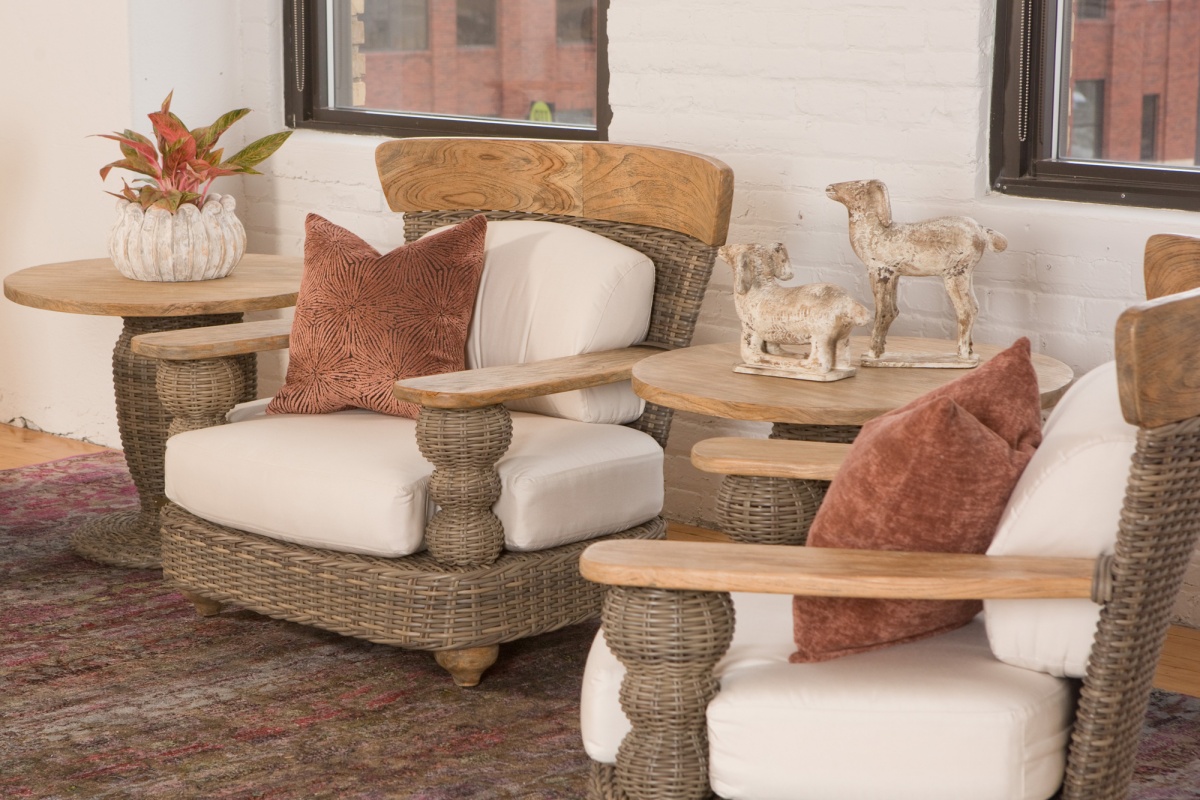 Source from Local Artisans
Want to make your ocean-inspired home look more authentic? Shop local. Adding an original work like a nautical-inspired wreath or picnic table, can add a sense of richness to your space. Hanging an acrylic painting of a coastal landscape, for instance, can give your home a more personalized look.
Add Maritime Accents to Your Home Today
Nautical interior design is vibrant and lively, and it'll instantly transport you to the ocean because of its beach-inspired charm. At Cyrus Rugs, we offer exquisite rugs available in navy blue, beige, or grey so your floors complement the look. For more design tips and inspiration, check out our blog.
Visit our Showrooms
Visit Cyrus Artisan Rugs Showrooms in: Minneapolis, St. Paul, & Rochester, not living in Minnesota? Visit our showrooms in Sioux Falls, SD, Des Moines, IA, Austin, TX, Scottsdale, AZ & Palm Beach, FL. Choose from our wide range of rugs.