How to Choose a Rug Color
Posted On September 3, 2020
Colored carpets are a special investment that might stay in your house for a long time, which makes picking one much harder. A beautifully patterned area rug can make or break room décor—so selecting the right color rug is important. Here are some tips to remember when choosing area rug colors for your space.
Things to Consider in Picking a Rug Color
There are plenty of factors to consider when choosing area rug colors. The place where you're putting your rug is an example. Selecting a light or white-colored carpet for high-traffic areas or spaces where spills can occur might not be great if you want to keep things clean.
Your interior's theme is also another consideration in selecting carpet hues. Elaborate pieces are perfect choices for areas needing a little pop of color, while busier and more playful rugs will work on spaces needing an accent piece.
Your rug and décor create an area's overall ambiance. A calm, relaxing bedroom encourages rest, while a recreational area needs more energy and spirit. So, remember to choose pieces that fit the mood you want to achieve.
Decorate Your Room with Light or Dark Hues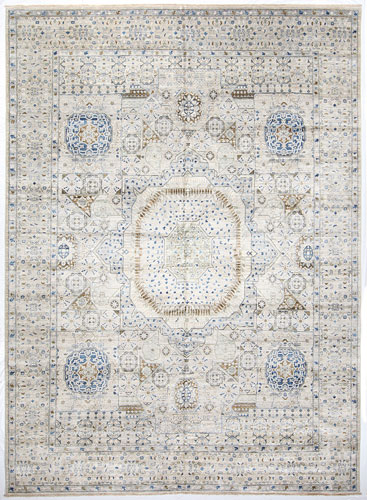 If you're placing an area rug in a small space, interior designers recommend light-colored carpets. These pieces make areas appear bigger. Using light tones on spaces with dark walls is also an excellent idea as the colors allows the rug to stand out.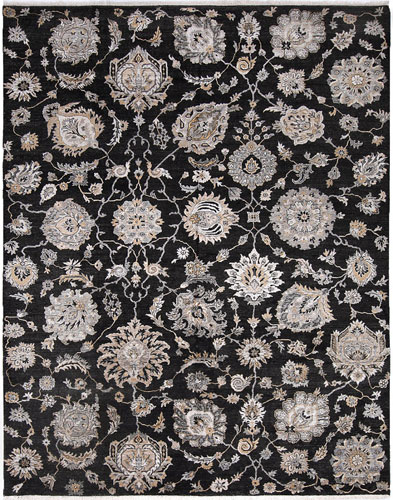 As for placing dark-colored carpets, remember that they don't always fit every home or living space. Be sure to study the space before putting a dark rug in your space. Dark-colored carpets in dim areas create a depressing, uninviting mood, while dark pieces in naturally bright spaces with huge windows will look welcoming and striking.
Pick a Carpet with Contrasting Shades
The difference between light and dark can change the direction of your aesthetic. Find shades similar to those of your walls or flooring on the color wheel, then pick an area rug with a directly opposite tone for a complementary color match.
Reputable interior designers say that soft or muted colors blend well to create stunning contrast. You can make an area with warm-colored walls harmonious by getting carpets with contrasting shades. A strong color border will make your furniture and décor look more pulled together. Layering dark wooden or carpeted floors with light-colored carpets also creates the same effect, resulting in a less crowded or stuffy room.
Get Cool-Colored Area Rugs for a Serene Feel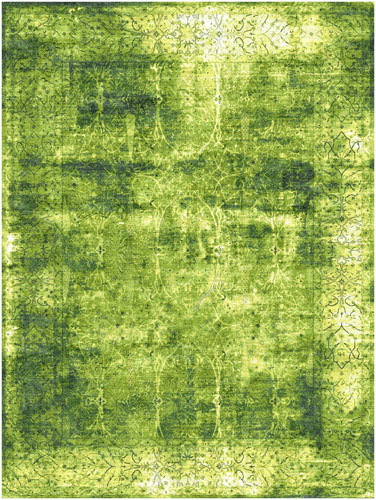 Sticking to pale blue, green, purple, and other soothing shades lets you establish calm in a nursery, reading nook, or another quiet area. These hues tone down loud wall colors that may cause worn-out nerves. Vibrant yellow, red, and green walls can overwhelm you after a busy workday—and the best carpet shade might help you relax.
Moreover, you can use cool, watercolor-inspired tones that look farther away in any space. But you'll need to consider where you'd want to make the area feel larger. For instance, a feathery gray rug maintains an open, simple, and inviting family room.
Enjoy a Cozy Ambience with a Warm-Colored Carpet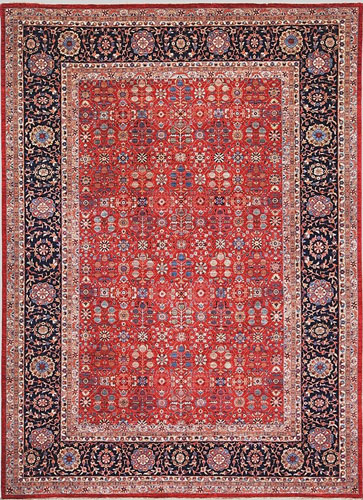 Red, orange, yellow, and other warm hues are friendly. Are you after a more energetic dining room or patio? Look for vivid, summery-colored area rugs. These vibrant, creative shades suit conversation spaces.
A richer-colored carpet also complements softer, muted walls and furniture. This area rug is perfect if you want it as your space's main focal point. Vivid oranges and reds typically go well with softer, warm walls. Red-colored carpets such as Afghani Bakhtiari and Gabbeh pieces can give you this effect.
Changing your carpet's color temperature gives you the right amount of warmth. Bolder rug colors are excellent choices for a richer, fuller mood. A blissful bedroom will need a heavy chocolate-toned carpet, while a durable dark piece is a great option for a simple downhome kitchen. Additionally, you'll often see wood accents in these spaces that highlight the comfort of warm hues.
Combine Multicolored Rug Patterns with Your Décor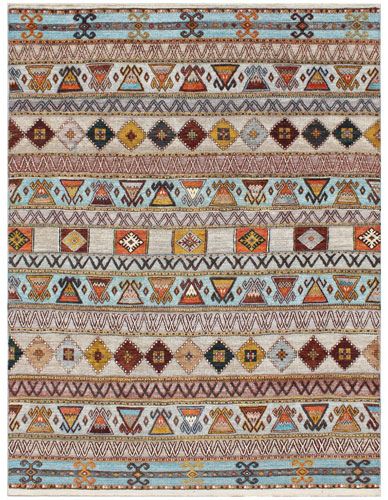 You'd also want to consider how a carpet's color combination can transform your space's other parts. Think about the shades you can pull from your decorative accents and complement the surrounding décor with a multicolored rug. This match creates a cohesive room.
Matching flashy patterns to quiet tones and vice versa is one way to combine colors within your space. A neutral-colored carpet is a perfect partner to the loud, vibrant prints in your furniture fabric and curtains. Meanwhile, a colorfully patterned area rug can make solid-themed décor lively. But remember to keep things balanced as a room with excessive tones and patterns can look busy.
Picking a carpet with two to three shades side-by-side on the color wheel is also a great way to incorporate multicolor combinations. A piece that mixes subtle greens, greys, and blues pulls off a stylish, contemporary look. Furthermore, a carpet with deep reds and homely tans lets you achieve an earthy desert scheme. Try creating that theme with pieces such as Antiqua Reserve VC-57 rugs.
You can even try adding matching details if your rug gives your space a new accent color. Your room can feel much more put together with throw pillows, wall art, and other décor in the same shade.
Add Harmony to Your Space with Solid Carpet Colors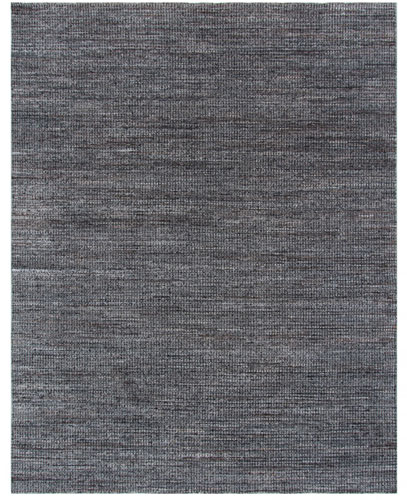 A less flashy rug color is an ideal choice if you're after a more solid theme. Muting your carpet helps create an extremely tall, open space—especially if you have a farmhouse foyer or a spa-like bathroom. Natural fiber rugs are excellent for this aesthetic.
Complementing your floor with your rug color helps heighten your room's focal point as well. Conceal your carpet to keep the attention on a stunning view, artwork, or statement furniture. Additionally, the rug's texture can help keep things a little fascinating below your space's focal point. Carpets are often made from wool, cotton, woven natural textures, and other materials—you can get a piece with any of these finishes for that extra interest.
Find the Right Rug Color for Your Space
Area rug color is an important decision you'll make since it establishes your space's overall mood. Knowing how to choose a rug color can help you achieve what you're envisioning for your living room, bedroom, or another part of your home or office.
Cyrus Artisan Rugs offers antique and modern carpets in a variety of colors to match any space. Our curated collection has solid, neutral, and multicolored pieces that'll suit your taste, and you can even customize these rugs to fit any room. Browse our online inventory today to find a carpet in your preferred shade.
Visit Cyrus Artisan Rugs Showrooms in: Minneapolis, St. Paul, & Rochester, not living in Minnesota? Visit our showrooms in Sioux Falls, SD & Des Moines, IA to get the right rug color for your home.