How to Style Your Staircase: 18 Clever Ideas to Try
Posted On July 28, 2022
Stairs are a simple and easy way to move between the different floors of your home. This area is tricky to decorate as it is usually small and narrow or has a unique structure. It can wind down or cascade spirally or have a U-shaped orientation, making the stairs an easy area to overlook when decorating.
Given that the stairs are often the first thing that you and your guests see as they enter your home, you should give the area enough time and attention to incorporate it with the rest of your interior design.
This blog shares tips and tricks on how to decorate a stairway. Read on and see what every homeowner and office designer should try when spicing up how stairways look. 
Tips on
How to Decorate a Stairway
Decide on your overall style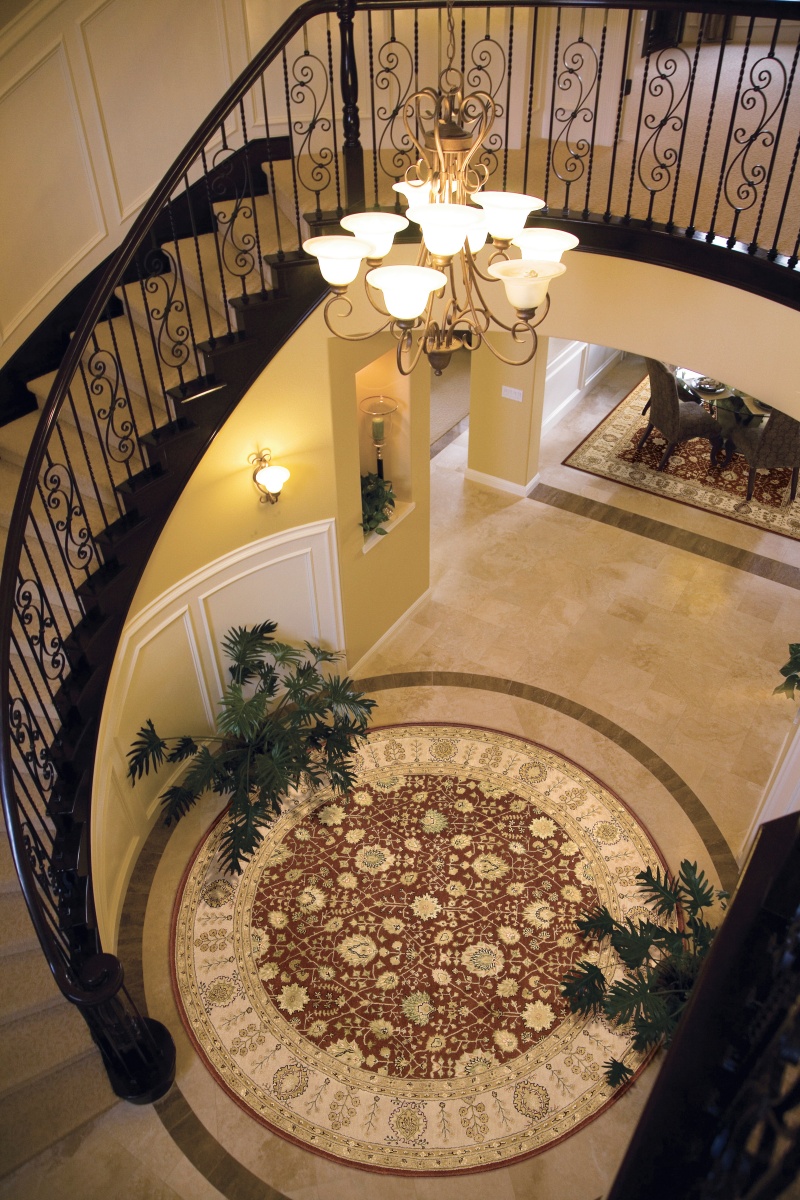 Before you start searching for decorating ideas for stairways, you must first establish the overall style you want to achieve. Are you going for a modern or contemporary aesthetic, or do you prefer a Scandinavian or Farmhouse look?
The style you choose should also flow seamlessly with other parts of your home. Most stairs are located in the foyer and link to the living room, hallways, and bedrooms. Choose a design scheme that won't overpower these areas, but instead feel inviting as it leads to other areas in your living space.
Decide on a color scheme
After deciding on the overall style for your stairway, you'll then have to choose its color scheme. Pick a palette that will work with the rooms that adjoin your stairs. Most staircases follow light and soft hues because they are considered small spaces. Using light tones makes the space appear more spacious and prominent. These light tones and neutral hues also make your stairways look bright and inviting.
If you want a darker-toned staircase, remember to go big. Don't just color the stairs alone. Instead, also paint the edges, ceilings, and walls of the room in the same palette for a cohesive look that makes the space look larger than it is.
Add a runner rug
If you're having trouble finding out how to decorate a stairway properly, you can opt for placing runner rugs on your stairs. They are a great way to protect your flooring, add texture, and prevent accidents. They come in various colors and patterns that can fit your interior quickly. You can choose a minimalist design or a bold print and make the rug a statement piece for your entryway. Since stairs are high-traffic areas, you should also consider what materials the rug is made of. Handmade rugs are your best bet since their durable construction makes them more resistant to everyday wear and tear.
Place a decorative vase
A large vase in the corner of your L-shaped staircase can add character to an otherwise dull space. You can also easily switch this out with lamps and plants if you feel like rotating out your decorations. If you have enough space, you can also place a mini cupboard in its midway landing, where you can set various ornaments to go with the rest of your stairway.
Add height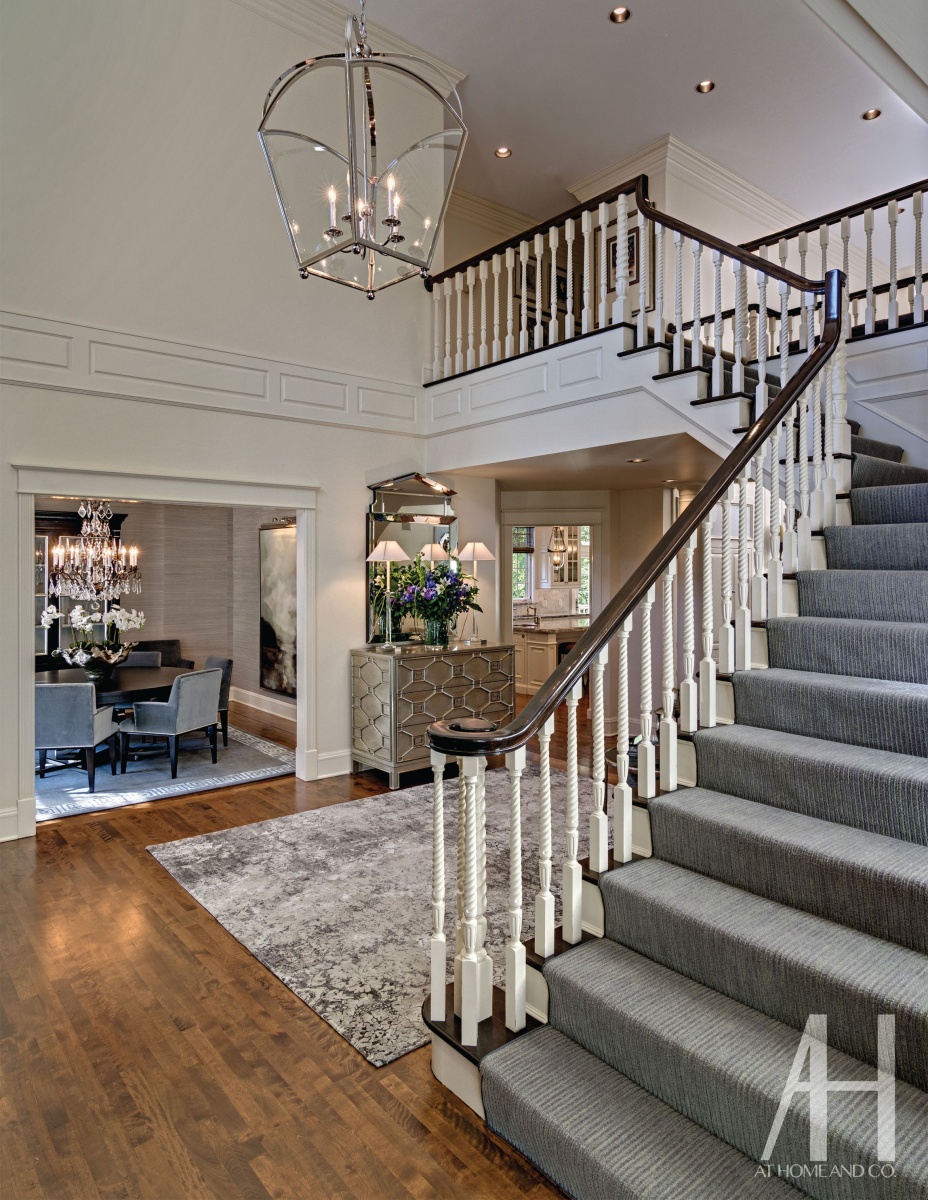 Enhance your stairway's atmosphere by swapping out the baluster with a railing that extends to the ceiling. This design gives your stairs an elegant and luxurious feel, especially when using an opulent color palette, such as black, gold, or silver.
Hang a painting
Apart from your hallways and living rooms, the empty walls of stairways are also a great place to hang pictures and paintings. Create a gallery of exquisite masterpieces or add a personalized touch by hanging family photos instead of illustrations.
Maximize hooks
You can utilize hooks and place them on strategic spots above or below your staircase. This lets you hang essential items and other decors without taking up too much space. Get hooks in the same style and design as your stairs so that their functionality will go along with the chic style of your space.
Bring the beach home
If you want a more coastal and outdoor vibe, you can make your area look and feel like the beach. You can paint the handrail and treads a lovely blue hue and the railings yellow. You can also hang picture frames with different shades of yellow to give it that nice touch of the sun. You can then put a blue rug and let it sit at the base of your stairs to imitate the calm waves of the beach.
Less is more
You can never go wrong with a clean and minimalistic look that highlights the beauty of simplicity. Leave your walls bare so that your eyes will focus more on the material of your staircase. To keep it from feeling too stark, add a decor piece at the bottom of your staircase that can be the center of interest, such as an accent table or a sculpture.
Try wallpaper
Wallpaper doesn't just look good on your walls. You can also use this cost-efficient decor as stylish accents to the risers of your staircase. Peel-and-stick wallpapers are a quick way to design your stairway since they're easy to switch out once you want to change up your decor.
Experiment with animal prints
If you want to make your stairway have a bolder look, try using animal prints. Show off your daring side and apply a zebra carpet print on the entire body of your stairs. The eye-catching patterns will make an otherwise dull area the center of attention.
Apply an ombré palette
Paint your stair's risers in graduated shades of your preferred color to achieve an ombré effect. Start with the darkest shade from the bottom and go slightly lighter as you ascend. Simply add about a fifth of white paint to your base color, and then gradually putting more white or your base color if you want to progress lighter or darker with the ombré effect. 
Create an illusion of a seamless rug
If you want the look of a stair runner without needing to vacuum the steps of your stairs often, you can try creating a faux carpet illusion. Apply painter's tape to act as the edge of your rug and choose a solid color to fill it in. Keep the sides similar to your trim and walls to achieve a seamless look.
Use rustic railing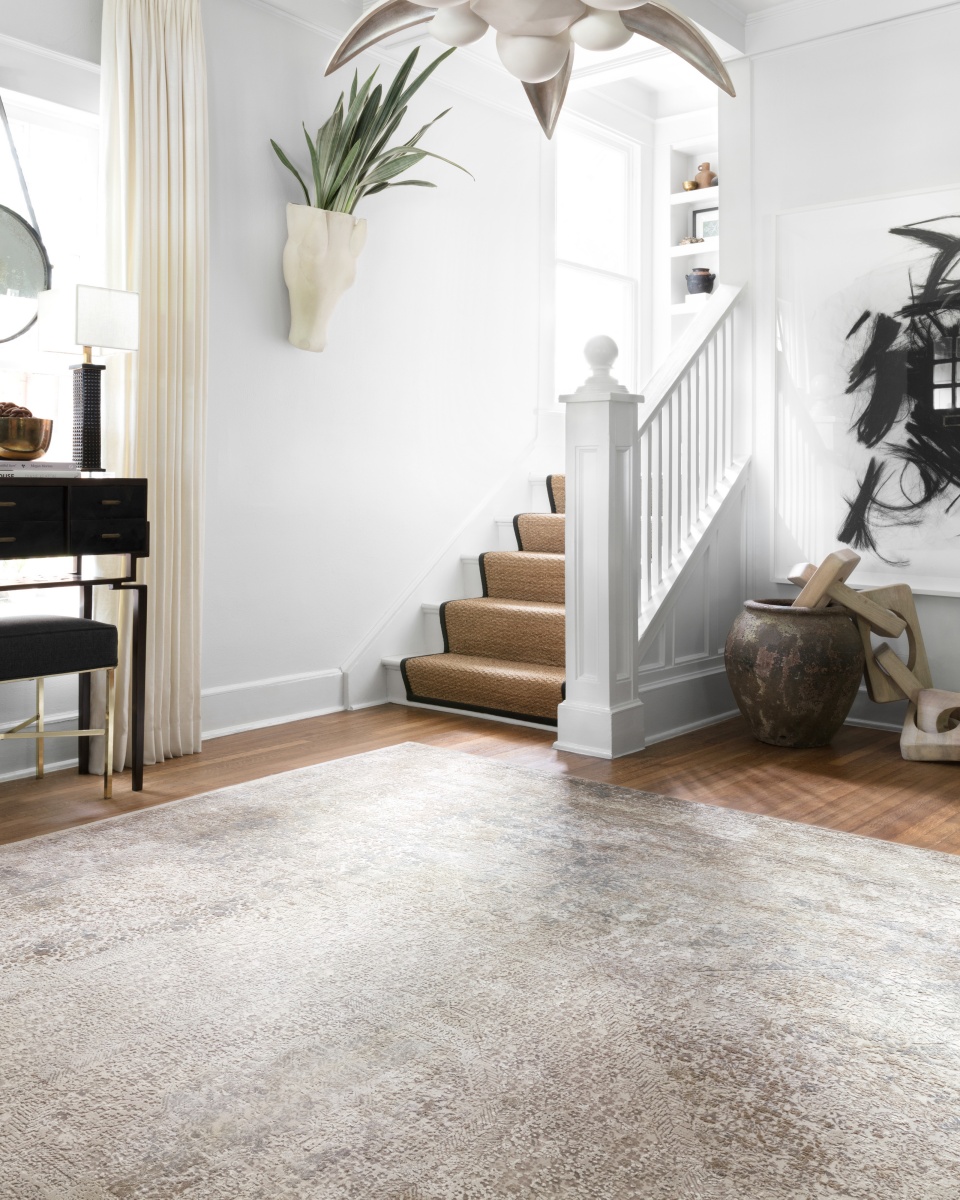 Traditional handrails, while effective, tend to look utilitarian. Try switching out your standard railings with rope or log cut to give your staircase some personality. Use durable material that can easily be grasped and secured for maximum sturdiness. These elements add an earthy feel to your interior.
Place decor in unexpected places
Maximize your space and place small artworks on the stringer or adjacent side of the risers. These add an unexpected visual appeal that can easily be seen from the periphery of your stairway.
Try something proven and tested
Another staircase decorating idea you can try is layering black and white elements for a classic and timeless design. For example, keep the railing, risers, and walls white while the handrails and treads remain black. This foolproof pairing exudes elegance and can instantly elevate your stairway. You can push this design idea further by adding a luxurious runner rug for another layer of texture and a shiny gleam.
Opt for unexpected decor
Stun your guests with an unusual decor on your staircase wall. You can use decors out of the ordinary like vintage shoes, masks, fishing rods, and other objects that can be a personal collection or related to your passion. These decors can be good conversation starters and add to the inviting feel of your home. 
Decorate horizontally
Most homeowners install art that ascends vertically with the stairs. Instead, you can hang your decor horizontally until the landing railing of the next floor. This styling enhances the height of your open foyer and adds interest to your second story. 
Beautify Your Home with
Staircase Decorating Ideas
Achieve a seamless flow from every floor of your home or office. Use these stairway decorating tips to elevate living spaces. Select decor that can make your rooms feel warm and inviting. Maximize every part of your staircase, from treads and risers to handrails and balusters.
Discover more interior design tips and inspiration in the Cyrus Artisan Rugs blog.