Laidback Dining: How to Create a Bohemian Dining Room
Posted On March 23, 2022
Want to make the best out of your dining room? You should first identify the function of your dining area, whether you want it suitable for either big dinner parties, intimate gatherings, or both. Then, start getting suitable chairs, rugs, and furniture pieces that fit your envisioned style. Make sure that these are not too big or too many so your guests will still have enough space to enjoy themselves.
Why not make your kitchen and dining Bohemian-themed? It can be tricky to redesign your space, but with our Bohemian dining room ideas and tips, you'll finish decorating in no time! This article covers everything you need to consider, from color schemes to furniture choices. Read on and learn how to create the perfect Bohemian dining room for you!
What Makes Bohemian Style Stand Out?
If you're the type of person who is particularly imaginative and expressive, the Bohemian style is perfect for you. It originated in Bohemia and Eastern Europe in the 60s and 70s. The dreamy and colorful vibe of Boho remains popular up to this day. 
Boho encourages you to express more of yourself through a free-spirited approach to interior design. This individualistic design brings out carefree and quirky home decor by combining minimal, modern, and sleek patterns with furniture, rugs, lamps, and the like. Learn more about this style with our boho dining room ideas below.
Tips for Creating a Bohemian Dining Room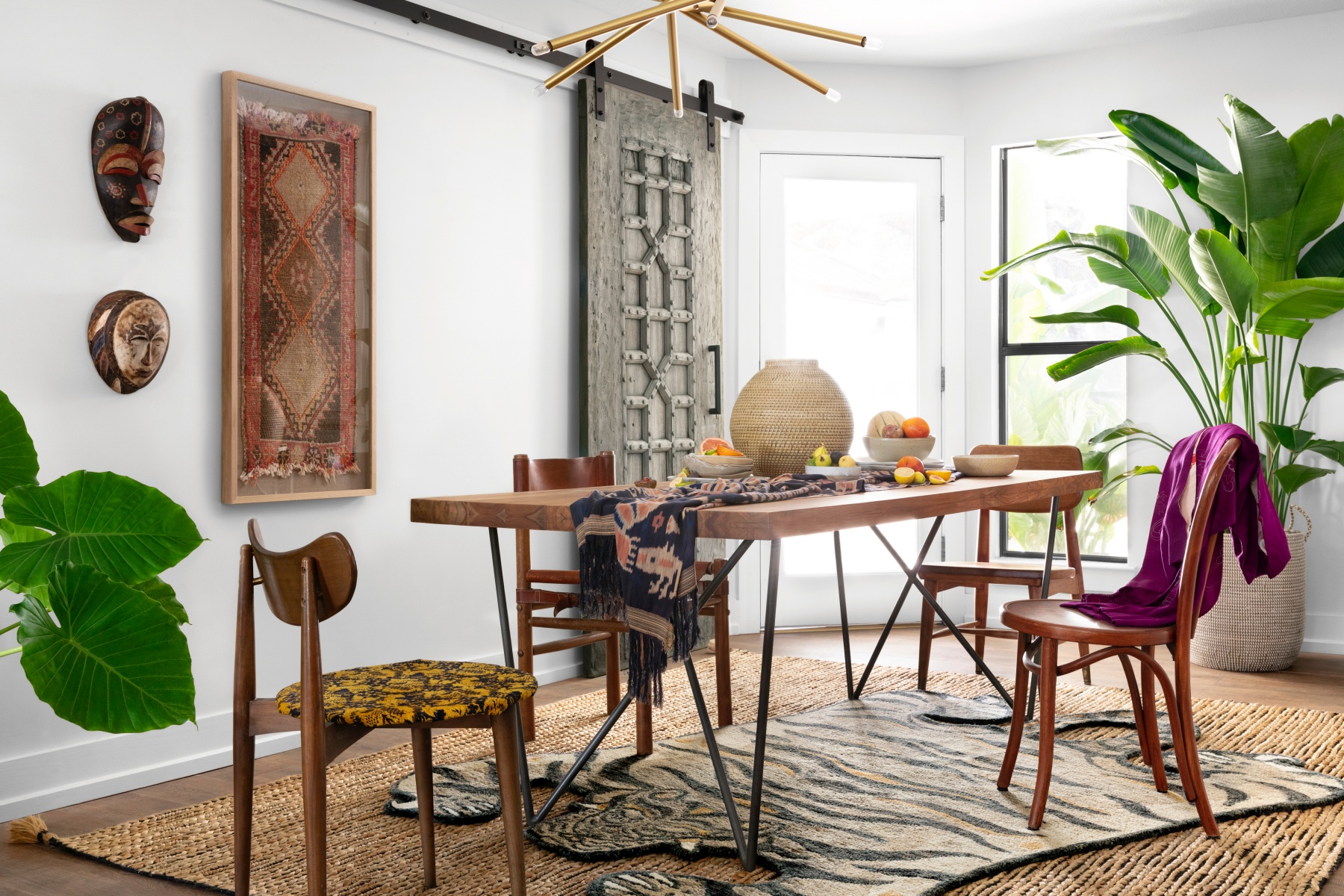 Are you still caught up on how to start designing your dining area at home? No worries because we've curated the trendiest bohemian dining room decorating ideas to start your Boho-chic space!
Mix Vintage with Contemporary Style
You can start your process by combining vintage pieces with contemporary artwork for a versatile Boho look. Lanterns and Moroccan lamps with intricate designs can instantly add a Boho vibe to your dining room. You can even add antique chairs, a brass chandelier, and a classy industrial table to finish it all off. If you want to add a Western-flavored touch to your dining area, you can add tribal rugs, rustic wood accents, and candles.
Use Natural Materials
A Bohemian-inspired interior is also associated with the jungalow style, a combination of jungle and bungalow design. It redefines the urban jungle by using bold colors and bringing the outside ambiance inside your home. 
Since Boho evokes earthiness, you should look for decors made from natural fibers like rattan, cotton, wool, and linen. Choose a wooden dining table to pair with your rattan chairs for extra warmth and coziness.
Stick With Bold, Eclectic, and Ornamental Rug Patterns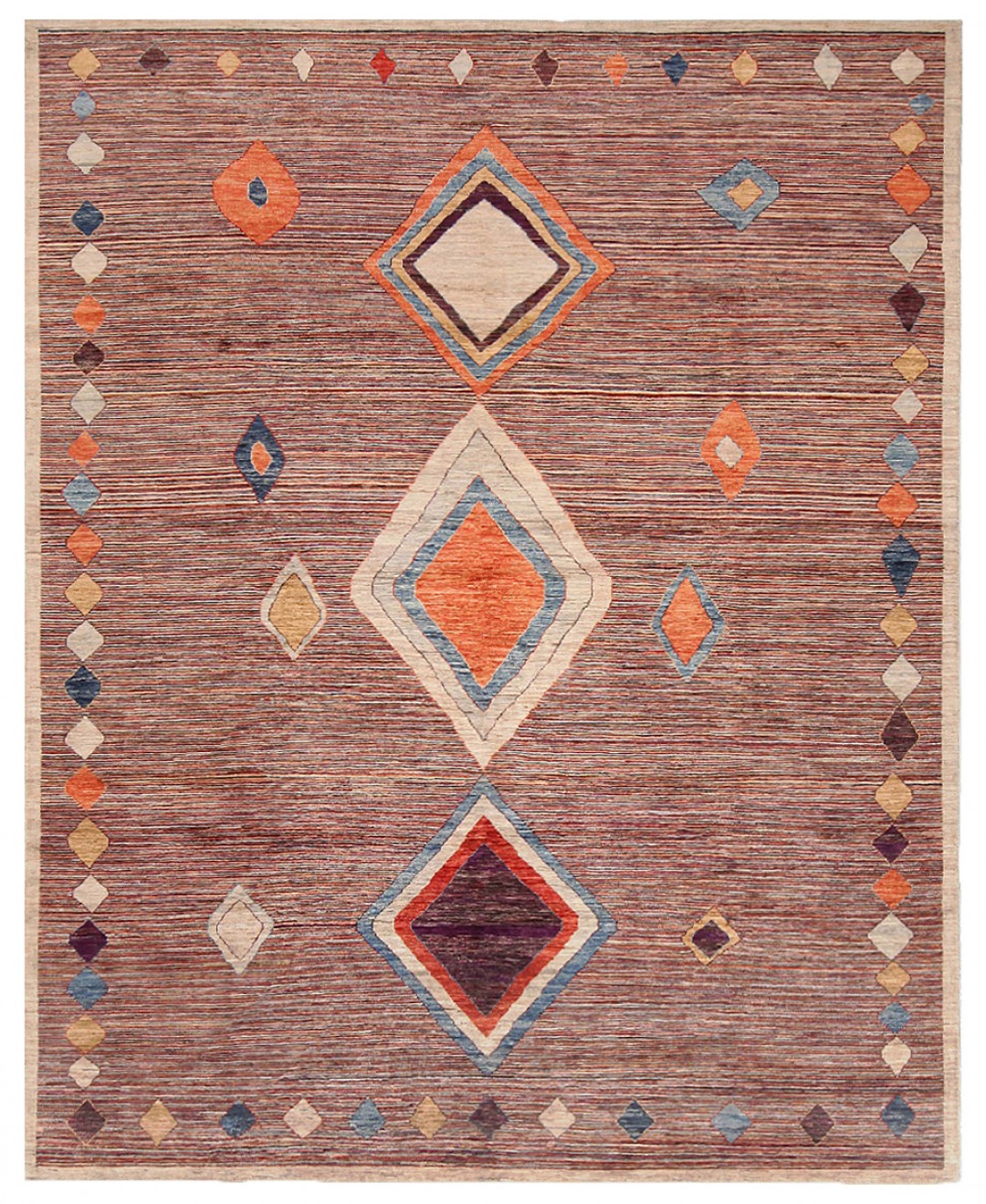 Consider mixing bold and eclectic patterns to achieve the wildness of the Bohemian style. You can achieve this distinctive look with multiple ornamental rugs. Moroccan-style rugs can also work well with Boho dining rooms. Their colors pop and draw the attention of your guests.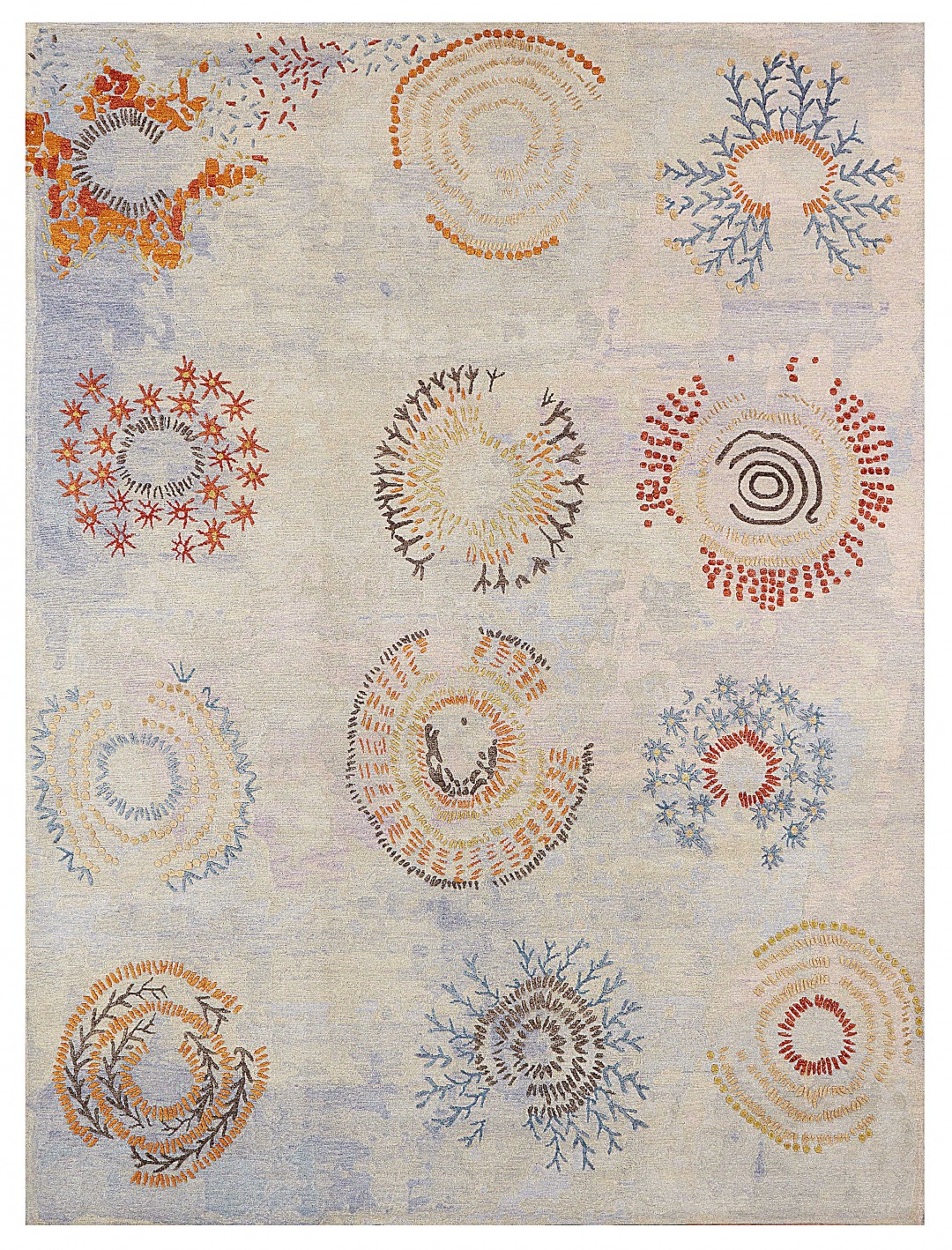 Boho rugs are famous for their wanderlust vibe of the 60s and 70s. The Boho interior design that you see today embodies the popular hippie culture in the previous decades.
Choose Bright and Vivid Colors for Your Furniture
For your sideboards and counter stools, pick those in intensely-hued colors like velvet or neon pink to make your Bohemian dining room more vibrant. Your rugs and furniture pieces will set the tone of your space, so make sure these are rich in vivid colors that will stand out when set against white walls.
Highlight the Warmth and Coziness of Your Space
Boho design often complements the rustic style of a farmhouse or a countryside manor. Incorporating plants in your decor can transform your space into an enchanting oasis. You can either hang leafy plants or colorful flowers from the ceiling or beside pendant lamps to make it look like a cafe-style dining room. Then, add some basket wall art to complete your Boho look.
For small dining rooms, choose a circular table and ground it with a circular rug. This will make your space more intimate, with enough space for your guests during cozy dinner parties. You can even put a loveseat and a bar cart to make it more elegant.
Aim for a Clutter-Free Space
Boho style is not always about adding boldness and uniqueness to your space. It can also be as simple as going for a minimalist interior design. What makes your Bohemian-themed dining more stunning is the simplicity of the sophistication you convey. You can achieve this look by adding some plants, mid-century chairs, and a timber table. Console cabinets are also perfect dining storage to keep your tables clear of clutter.
Play With Different Boho Styles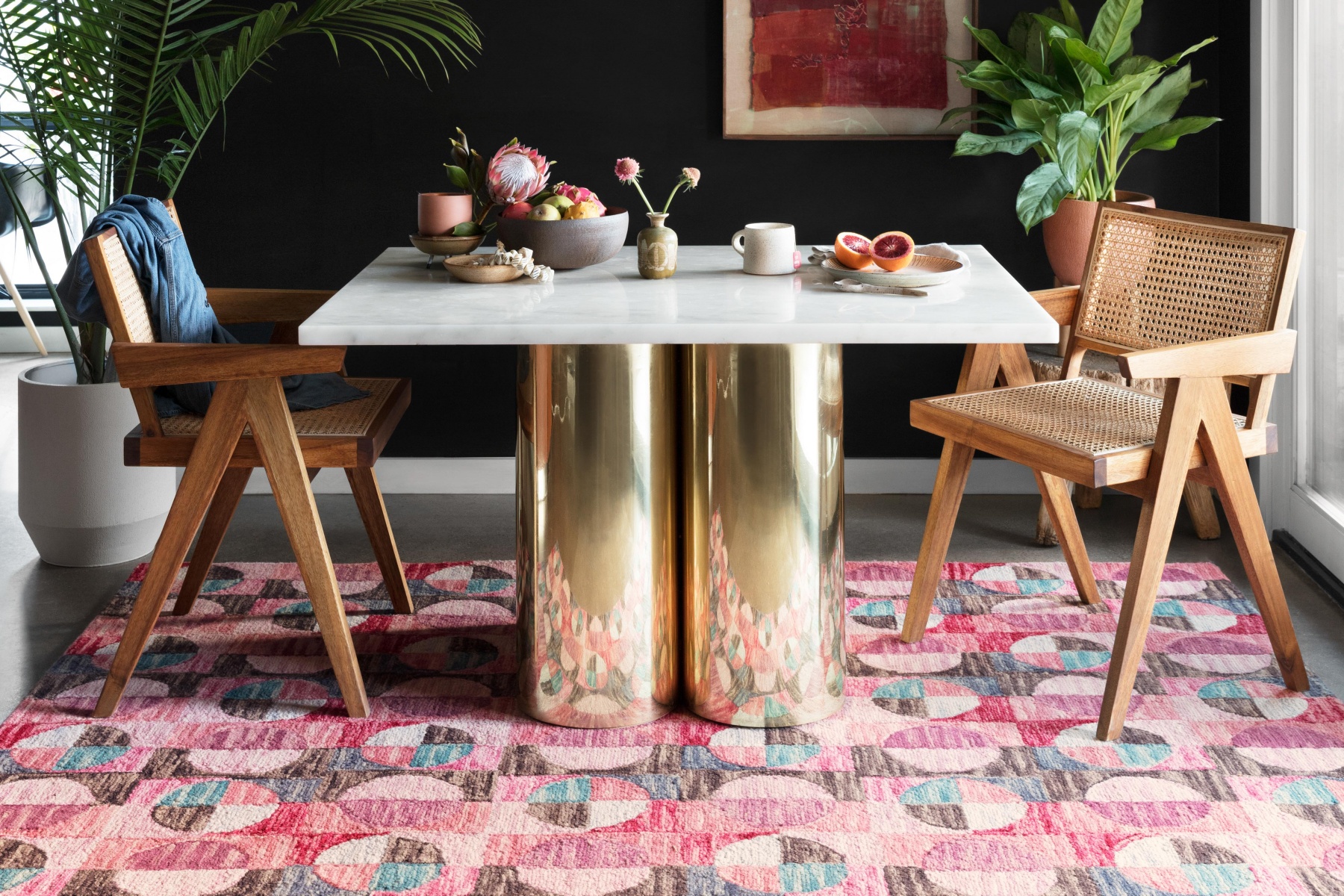 Have your dining interior mixed with various Boho styles, including mid-century, Scandinavian, Western, or French provincial. By doing this, you're adding variety and versatility to your home decor. A mid-century Boho look puts sophistication and elegance by mixing eclectic chairs. 
To add a dash of Scandi style, go for floorboards in Scandi whitewash. You can also opt for vintage leather and tribal rugs to give your dining area a Western twist. Don't forget to top all that with French provincial Boho by setting up candelabras and delicate chandeliers.
Bring Your Dining Area Outside
As coined by lifestyle blogger Justina Blakeney, jungalow originally came from the idea of bringing in the outdoors inside your home. However, if you're lucky enough to have a huge outdoor dining space, you can easily make it happen! Boho is more chic and alluring when it's extra beachy or earthy. You can incorporate light fixtures above lush greenery and put some tables and chairs with contrasting materials like wood and metal.
One Step Closer to Your Bohemian Dream
There are plenty of ways to turn up the vibe of your dining space. However, if you're into bolder colors and designs, Bohemian style might be the perfect fit for you. You also can add various nature elements depending on the outdoorsy landscape you like to create. It could be beach-themed or more like a jungle with hanging plants and flowers all around. 
No matter how vibrant or colorful you want for your Bohemian dining room, remember to show your bold personality and artistry in how you decorate the space. Check out Cyrus Rugs blog for more style inspirations.