Dreamy Boho Bedroom Ideas to Suit Your Unique Taste
Posted On August 2, 2021
Bohemian, or simply boho, is a style that's artistic, eclectic, and unconventional. It originated in Bohemia, Eastern Europe, and gained popularity between the 60s-70s. It's known for its intricate patterns, eclectic styles, and overall feeling of warmth and coziness.
If you're looking to give your bedroom a makeover so it reflects a boho-chic style, you've come to the right place. We've listed ten boho bedroom ideas that you can try this 2021.
Comfort is Key
Bedrooms provide ultimate comfort. After all, it's your designated resting place at the end of the day. So if you want to give your room a dreamy boho look, you'll need to make it look and feel cozy.
Select a mattress that suits your needs. A good mattress provides comfort and body support while you're asleep. Add an extra layer of comfort and choose soft, plush materials for your bedsheets, pillows, blankets, and duvets. Knitted and worn linen blankets, in particular, can add a nice touch of bohemian style to your bed.
Use Embroidered Pillows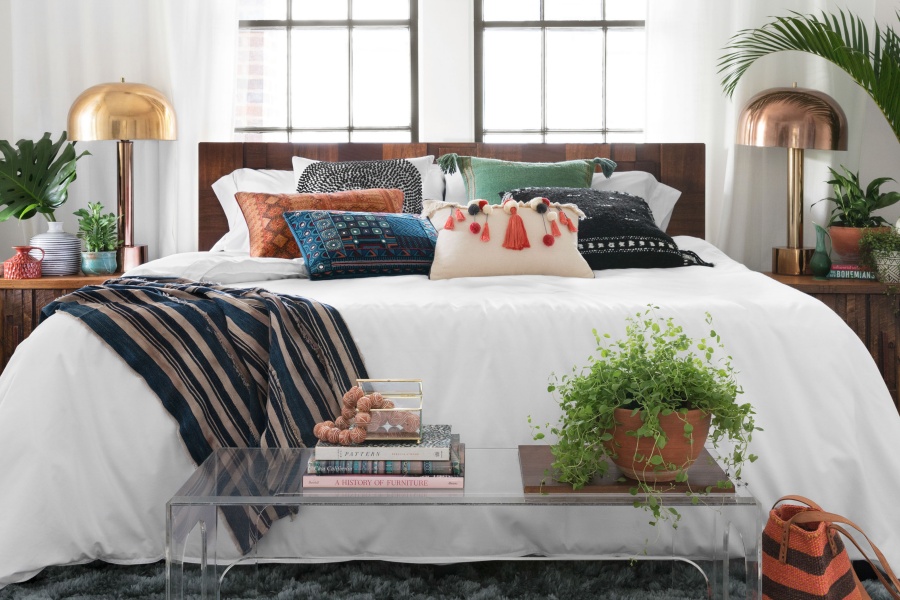 Pillows are an essential bedroom item, and in a boho-inspired room you can never have too much of them! Apart from making your bed feel extra comfy, they are great accent pieces for your space. For example, you can place vibrant throw pillows with intricate embroidery on top of your neutral-colored furniture to add a splash of color. You can also pile these pillows on top of your bed to make them softer and more inviting to plop into.
Experiment with Patterns & Prints
Express your unique taste by mixing and matching different patterns and prints. When designing a boho-inspired room, the sky is your limit! Choose patterns and prints that add interesting visual elements to your space. Your options are endless: you can choose from patterned wallpapers, tapestries, dyed textiles, beddings, and rugs.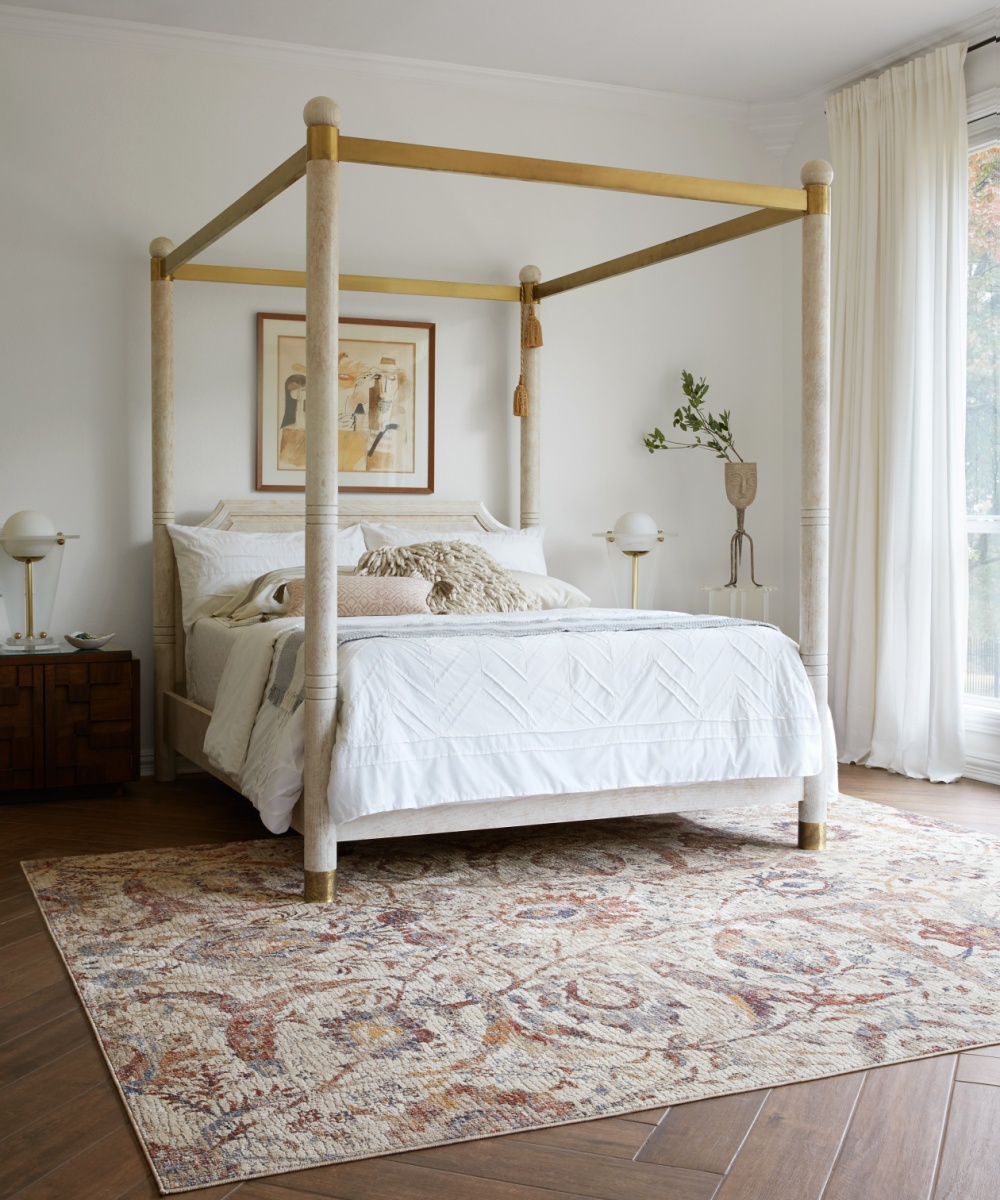 Iconic boho patterns incorporate curves, uneven lines, and natural elements such as flowers, trees, vines, and nature-inspired elements. If you're unsure where to start, you can start browsing Moroccan designs because it shares the same urban industrial flair of boho-inspired spaces. But if you're feeling adventurous, you can opt for folksy, oriental, or travel-themed patterns and prints.
Incorporate Layers into Your Space
Make the best use of your space and give it a "layered" look. Consider layering different colors, patterns, and textures to make your room look more cohesive and pleasing to the eye. After all, bohemian decor embraces the use of different rugs in overlapping layers.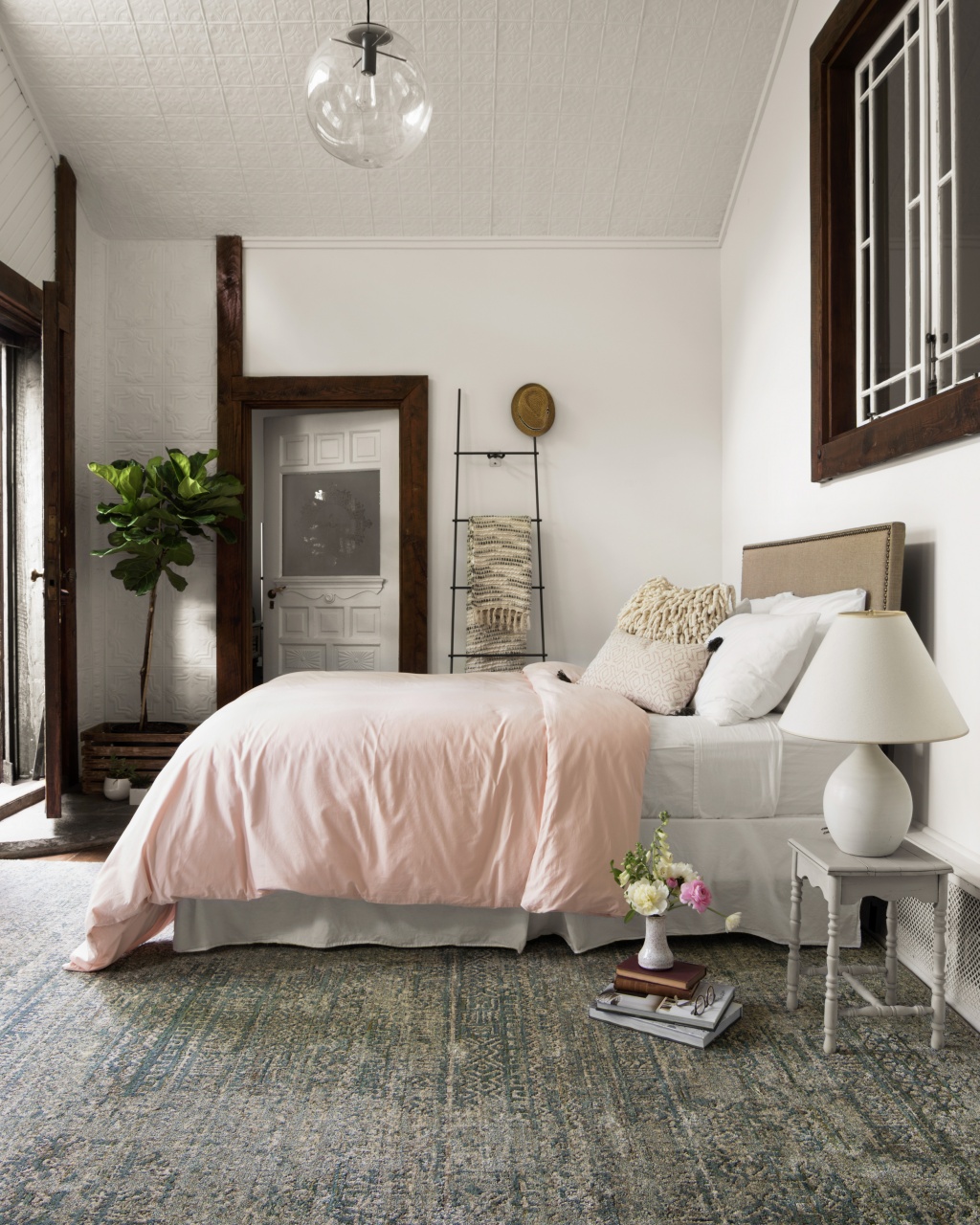 For example, you can drape a blanket and rug over an armchair for a classic and effortless boho charm. You can also layer pastel-colored blankets over your sofa to create a soft, layered look. Add a stack of soft pillows and throw blankets to top off the look!
Add a Classic Charm with Vintage Furniture
Vintage pieces are a must-have in any boho-inspired bedroom. Slightly distressed materials give off a timeless, otherworldly charm that fits right into the eclectic boho aesthetic. So why not choose furniture pieces with a rustic, distressed look?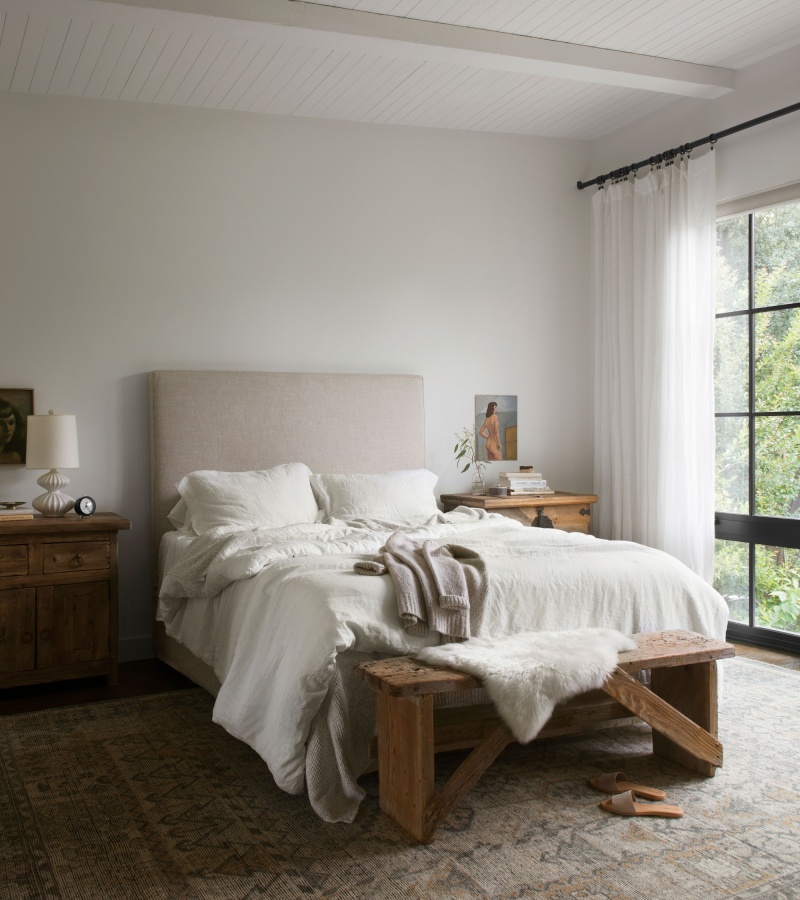 For example, you can opt for vintage-looking wooden tables and cabinets. Make them stand out and hang an eye-catching vintage mirror frame on your wall. Explore your nearby vintage shops to find the right items for you.
Adorn Your Walls with Patterned Wallpapers
When decorating your boho-inspired room, treat the walls in your bedroom as your canvas. Unleash your inner artist and choose a charming patterned wallpaper that will set the right mood for your space. 
Retro floral patterns with rustic colors can help you achieve a classic boho look. Lush patterns with solid colors are a good choice if you want your space to stand out and create visual impact. Or you might want to change things up with quirky prints such as polka dots, bold curved lines, and rainbow colors.
Opt for Natural Textures
Create depth and add visual interest by incorporating natural elements into your fixtures and decorations. Wooden materials and natural fibers can create a pleasing ambiance and give it the boho charm we all love. So incorporate decor and accent pieces made of jute, rattan, linen, bamboo, wood, cane, and natural woven textures.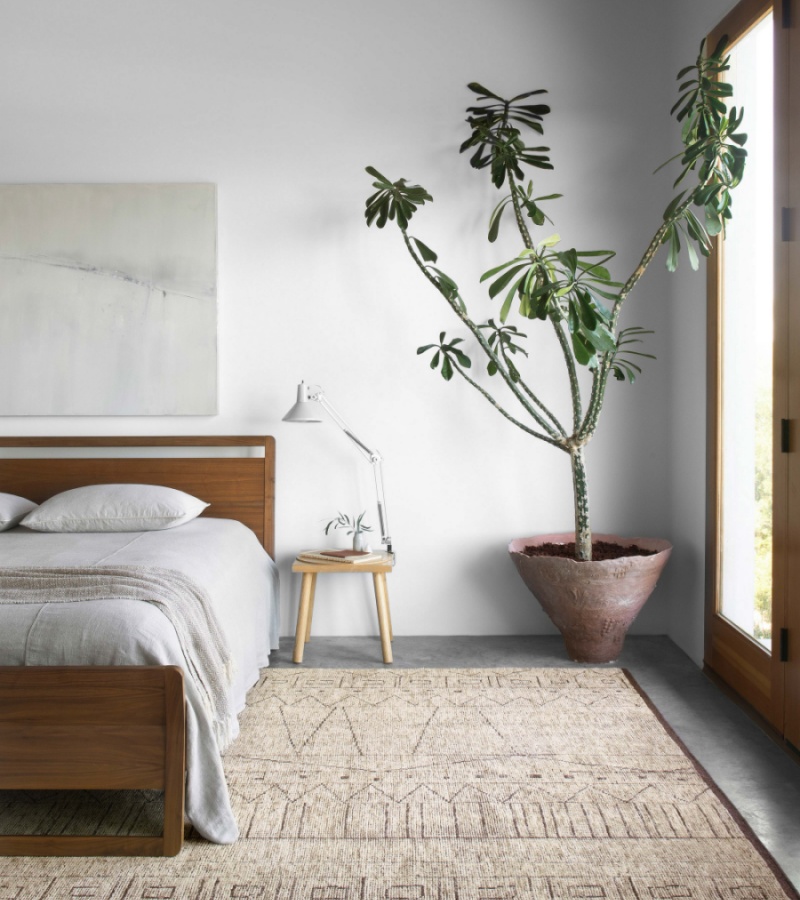 Try hanging a large woven pendant on your ceiling to give your lighting a more ambient look. Swap out plastic chairs with woven chairs for added comfort and design that blends well with your room's bohemian aesthetics. Other great accent pieces you can add to your space are rattan or jute baskets. 
Add a Personal Touch
When designing your boho room, make sure you don't end up neglecting your bedroom's walls or decorative fixtures. Besides, boho design gives you the freedom to place as many items as you like in your space — as long as your room doesn't end up looking cluttered. 
Add a personal touch and create a gallery wall filled with travel souvenirs and photos. If your wall is large enough, you can add a large painting or a mural. Hanging woven baskets and colorful handmade tapestries can give your room a subtle boho charm.  Other boho-themed items to consider are macrame, tassel, and crocheted fixtures and decorations. 
Decorate with Plants
A boho bedroom isn't complete without plants. A few prominently displayed houseplants can create a more natural ambiance to make you feel at ease. Decorating with plants also freshens up the air and helps you sleep more soundly.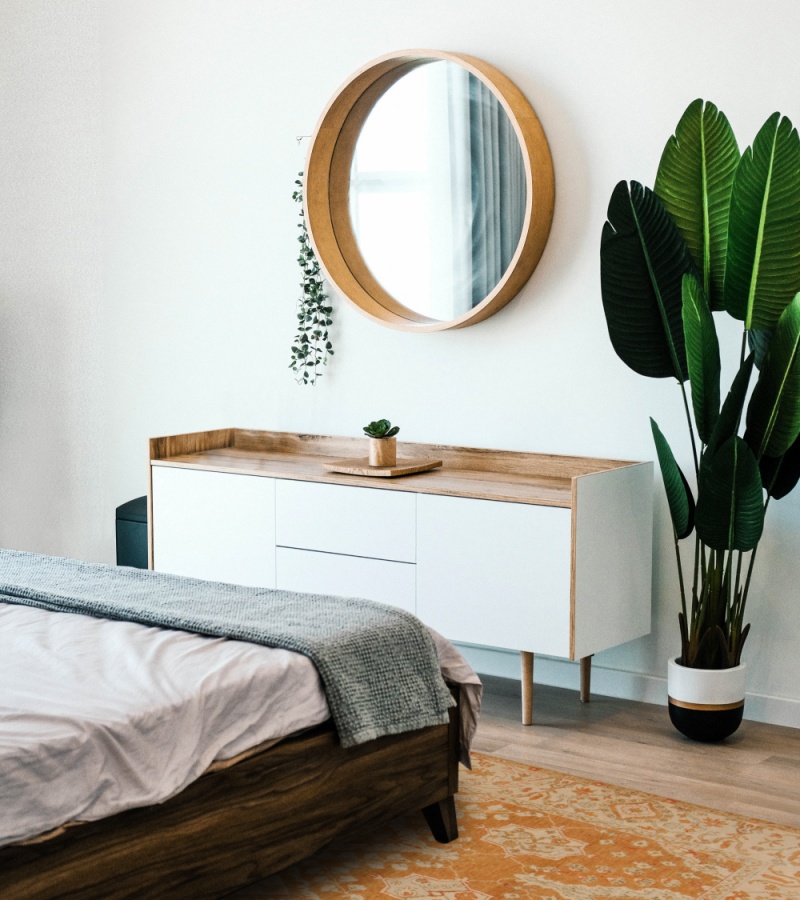 Cacti, snake plants, and peace lilies are perfect indoor plants because they are low on maintenance. But if taking care of plants is too much work for you, artificial greenery works all the same. You can place them on a pretty vase or hang them on macrame plant hangers for a classic boho touch.
Adorn the Floor with a Rug
Complete the entire bohemian ambiance of your bedroom with an artfully selected rug. A rug provides comfortable foot cushioning and works as an excellent accent piece. Try to choose a color and texture that complements the overall look of your room.
For a distinct Bohemian look, you can choose Persian and Moroccan rugs. The intricate patterns and colors of these rugs make the perfect standout piece in your room. Distressed rugs can also blend well with the rustic boho look. 
Create Your Dream Boho Bedroom Today
Your bedroom is an intimate space where we retreat to when we want to get away from the messy, wider world. With a boho-inspired space, you can make your bedroom feel even more relaxing. Get started with your dreamy boho bedroom and create a haven that's uniquely yours.
Explore more interior design ideas on our blog.
Visit our Showrooms
Visit Cyrus Artisan Rugs Showrooms in: Minneapolis, St. Paul, & Rochester, not living in Minnesota? Visit our showrooms in Sioux Falls, SD, Des Moines, IA, Austin, TX, Scottsdale, AZ & Palm Beach, FL. Choose from our wide range of rugs.