Tips & Tricks for Decorating Small Spaces
Posted On June 1, 2021
So many items, too little space. This is one of the many challenges in decorating small spaces. You run the risk of putting all your items together in a chaotic fashion if not done properly. On the flip side, this also provides an exciting opportunity to creatively maximize every bit of area available in your home.
Whether you live in a studio apartment or choose a minimalist style, here are some tips and tricks to help you make the most out of your limited space.
Invest in functional furniture
Functionality is key in decorating small areas. The trick here is to aim for maximum functionality within the minimal space that you have. For example, you can use desks and chairs that you can fold when not in use. This allows you to have more floor space and keep bulky items tucked away neatly. 
You can also reap maximum efficiency by using multi-functional furniture. For example, if you live alone or only have a few members in the house, you can opt for desks that can function as dining tables. Additionally, a deep sofa can provide you a space for sitting and sleeping.
Storage is key
There is no such thing as too much storage when you live in a small space. Contrary to popular belief, storage items don't have to be plain or dull. Add a touch of style by opting for storage items that can double as décor pieces like hanging organizers and under stair drawers. 
You can also opt for furniture pieces that integrate storage. For example, choose ottoman storage benches to keep extra blankets and linens. You can also get beds with built-in drawers to place your clothes and other accessories.
Bring light to your space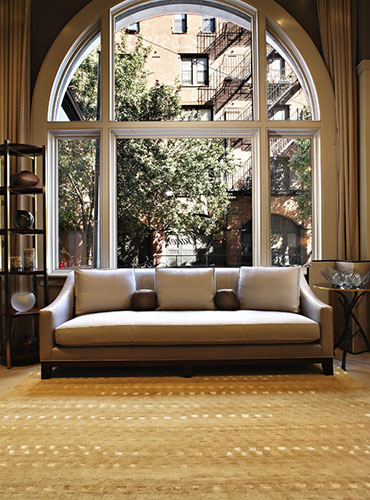 You can also utilize light sources to add visual space in your area. Maximize the natural light coming from your windows by using curtains instead of drapes. If your room does not have sufficient natural light due to small windows, you can place additional light sources in every room. 
Choose lighting pieces that do not take up too much space such as sconces or string lights. To add flair to your ceiling, opt for fixtures such as pendant lights or flush mounts. Ensuring good lighting helps brighten your space and make it appear airier and more spacious.
Mirror, mirror on your wall
Enhance natural lighting by placing mirrors inside your space. Mirrors reflect and evenly distribute light in every corner of your room. To maximize this, you can place your mirrors on opposite walls to help reflect and spread the light in your tiny space.
In addition to this, having mirrors in your space tricks the eye into thinking that the room has more square footage. This makes you feel like the room is bigger than it actually is. You can opt for one large mirror or create a gallery of smaller mirrors on your walls.
Include statement pieces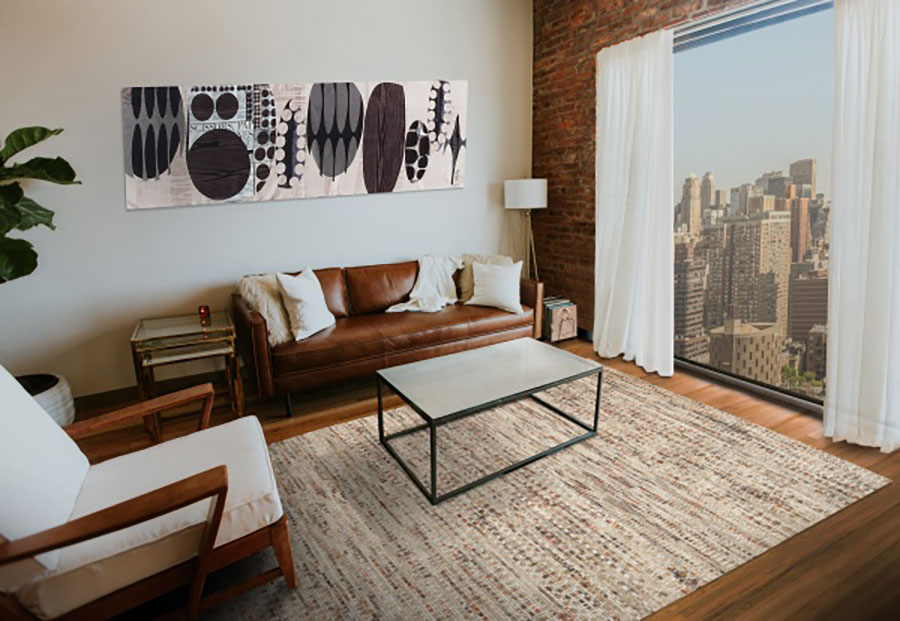 Make your room stand out by using bold accent pieces in your room. Incorporate bold colors, prints, and textures into select pieces such as accent walls, throw pillows, and frames to create a strong visual impact on your space. Make sure to mix in some neutral tones so as to not overwhelm the eyes with visual clutter. This way, you can still ensure cohesion and balance with the right amount of style.
Keep it cohesive
Visual cohesion is essential in keeping your space look clean and prevent it from looking disorderly. To avoid visual clutter, limit your color palettes to one or two colors and simply play around with their shades and tones. Adjacent rooms look best with a unified color palette. The key is for the spaces to flow seamlessly, creating a sense of continuity when going from one room to another.
Make use of vertical space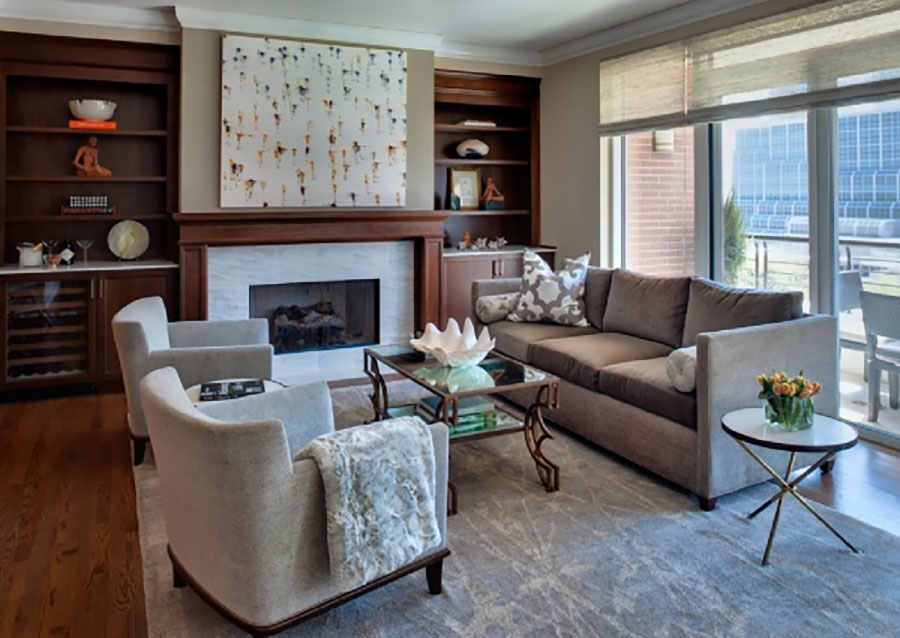 Given the limited floor space, you can maximize the spaces on your walls and ceilings. Make up for the lack of floor spaces by playing around with taller utility and storage items. Placing your books on floating shelves, for instance, create vertical depth. For lighting pieces, you can choose sconces and wall lights instead of floor lamps. High-mounted kitchen cabinets also free up floor space in the kitchen especially when a lot of people move around there.
Use larger rugs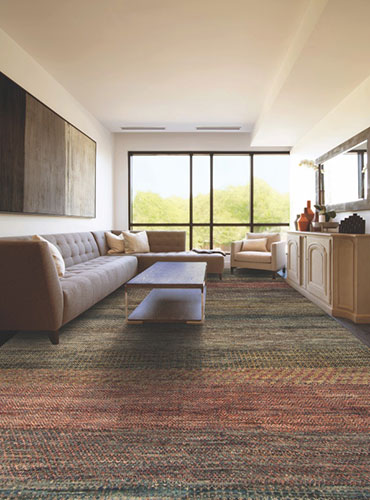 Rugs are an excellent addition to your space both for utility and style. As mentioned earlier, the key in decorating small spaces is to trick the eye into seeing more. For smaller spaces, you can opt for larger rugs that evoke elegance and grandeur while creating the illusion of a bigger room. Make sure that the rug is large enough to cover your entire floor up to the point where most furniture will rest on it.
Elevate your living room with hand-knotted wool rugs. They are made from durable materials that can withstand heavy foot traffic and cushion your feet as you move around your space. Select from an array of designs that suit your taste.
Make every piece count
For smaller spaces, less is indeed more. Small spaces tend to look cramped if you place too many items in such a limited area. Thus, it's best to keep the number of things you keep in your space to a minimum. This provides additional floor space to allow you to move around freely.
In decorating these spaces, select a few statement pieces that really draw the eye. Fill your shelves or walls with a few larger pieces instead of many smaller pieces. This way, you can reduce visual clutter without sacrificing your sense of style.
Reimagine Your Small Space
Decorating small spaces is by no means an easy feat. However, having the right items in the right places create the appearance of a wider, more breathable living space. Keep in mind the tips and tricks listed above, and you are on the right track in creating the room that best suits your stylistic preferences.
Explore the Cyrus Rugs blog for design inspiration.