Hand-knotted Rugs: What Makes Them So Unique
Posted On May 7, 2020
There are two common misconceptions people have about hand-knotted rugs: that they are a whimsy of the very rich, and that they're too old-fashioned to fit in a modern home.
Let's start with the cost. While it's true that some antique rugs can sell up to $33 million, it doesn't mean that everything cheaper than a million isn't worth buying. In fact, there is a big world of affordable handwoven rugs begging to be explored.  
You'll know that it's an authentic, handmade, one-of-a-kind rug if it can be laid out on the floor as a special focal piece, or hung on the wall as a work of art. And this can cost you anywhere between $1,000 and $5,000 if you know where to look. A worthy expense for traditionally-knotted pieces like Ikat, Bokhara, Peshawar, or Chobi rugs. 
The second misconception is simply an unfounded one, for the simple reason that interior design has always been a matter of personal taste. A Persian or Oriental rug, in all its handwoven, elaborate glory, can blend in a contemporary home as if the whole space is designed around it if you follow this simple rule: Don't match, coordinate.
Suffice it to say, a good hand-knotted rug is a worthy investment that you will enjoy for a lifetime. It can stay as a unique focal piece in any area of your home, be it the living room, entryway, dining room, or bedroom. But you're probably wondering: what makes them more unique and precious compared to, say, a custom sofa or wall painting? 
Handmade Tale: A Brief History of Rug Weaving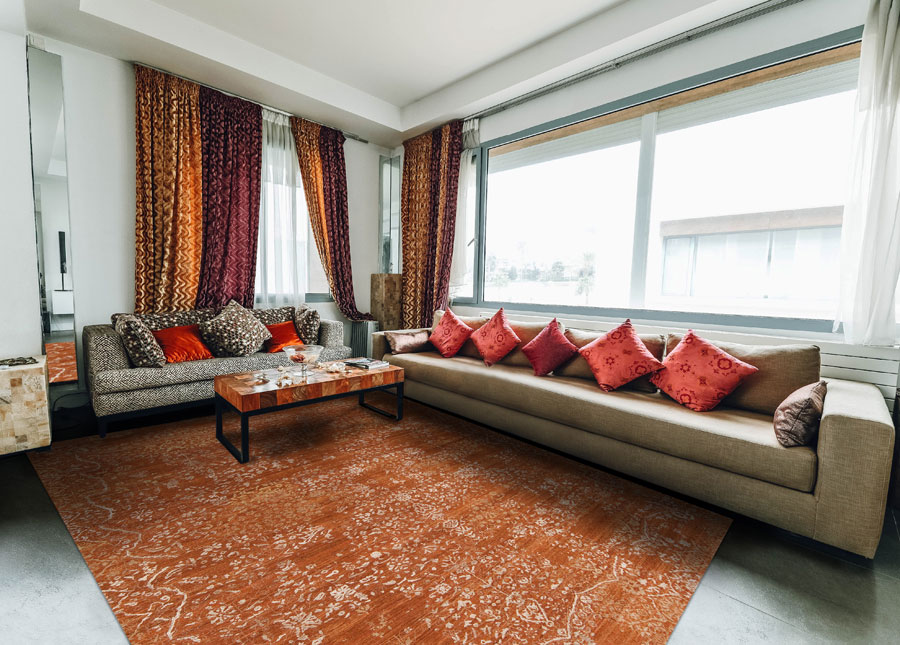 Traditional rugs go back to nomadic times as early as 400 BC. The Pazyryk carpet, which was woven sometime in the 5th century BC and excavated in 1949 in the Altai Mountains in Siber, revealed that weaving was already an advance and evolved tradition back then. The carpet, which is 183 by 200 centimeters big, features symmetrical knots, a deep red central field, and a main border and secondary borders with elaborate designs. Several patterns are woven into the rug in overlapping x- and cross-shaped patterns, including a procession of deer, men on horses, and men leading horses. This basic arrangement tells us of the origin of the standard Oriental carpet design. 
A tradition fashioned by mere mortal hands, rug weaving is an exquisite expression of human ingenuity and imagination. The time and resources early civilizations put into these rugs show how valuable these pieces are back in the day. They were utilitarian, for sure, but they were also symbolic, often reserved for those in the higher echelons of society. Such rugs paved the way for a deeper understanding of life during pre-industrial times. Despite the absence of tools, people were able to create something beautiful, complex, and long-lasting.   
Countries in the "Rug Belt," including Mongolia, Morocco, Tibet, India, Iran, Pakistan, Afghanistan, Egypt, Turkey, and northern China would have their own diverse array of woven masterpieces, usually featuring luxury materials such as wool, silk, and cotton. But on top of being historical artifacts, these rugs allow us to zoom in to the unique traditions and history of a village, tribe, or family. 
In Iran, for example, hand-knotted Persian rugs are typically a family affair. Each family would have its own unique signature, expressed in the patterns, colors, knot styles, and materials used. Locals and rug enthusiasts could identify which rugs come from which dynasty by simply looking at their unique qualities. 
More than a keepsake from Antiquity and a timeless masterpiece, the Pazyryk carpet, considered the oldest rug in history, is solid evidence of the indestructible quality of hand-knotted rugs. In this day and age where household items are typically mass-produced, cookie-cutter, and disposable, a hand-knotted area rug is such a rarity due to its beauty, durability, and intricacy.
In With the Old: Why Get a Hand-knotted Rug?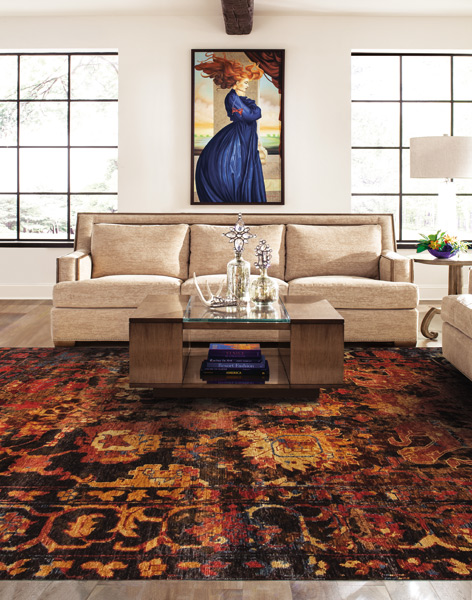 The elaborate and highly ornate patterns of handmade Oriental rugs can sometimes be intimidating from a design point of view. Most modern homes are big on minimalistic elements, clean lines, and neutral colors, and such rugs are often associated with more old-fashioned styles.
But don't sweep these pieces under the rug just yet. The beauty of an intricate rug is that it adds a pop of color and distinct flair that a modern space badly needs. A handcrafted masterpiece such as the Antique Persian Heriz rug will instantly add warmth to any room or, when laid down on your entryway or receiving hall, create a grand impression. Whether it's cozy or extravagance you're looking for, a handwoven rug can be anything you want it to be. This Cyrus tribal rug hand-knotted in Afghanistan is as good as a Van Gogh painting you can frame and hang anywhere in your contemporary home. 
Antique rugs are just scratching the surface when it comes to your options. Today, rug companies are able to produce genuinely hand-knotted rugs at a bigger scale, which means you can get one at an affordable price. Fashion-forward brands would also create modern representations of traditional rugs so they can better suit modern tastes. The Cyrus Artisan Parche Empire Rug, for instance, is a transitional rug hand-knotted in Nepal that fits the contemporary aesthetic. Whichever you choose, you can guarantee that your handmade rugs will last for years, even generations, to come. 
If you're looking for a more minimalist, neutral-colored rug, look in the hand-knotted contemporary rug category. It's a whole world of one-of-a-kind and long-wearing rugs that are a major set-up from those home depot pieces most people settle for at roughly the same price. This Tufenkian Silk Rug hand-knotted in Nepal is like an Impressionist painting that will bring your home instant class and an Avante-garde appeal.
Fringe Benefits of a Handwoven Rug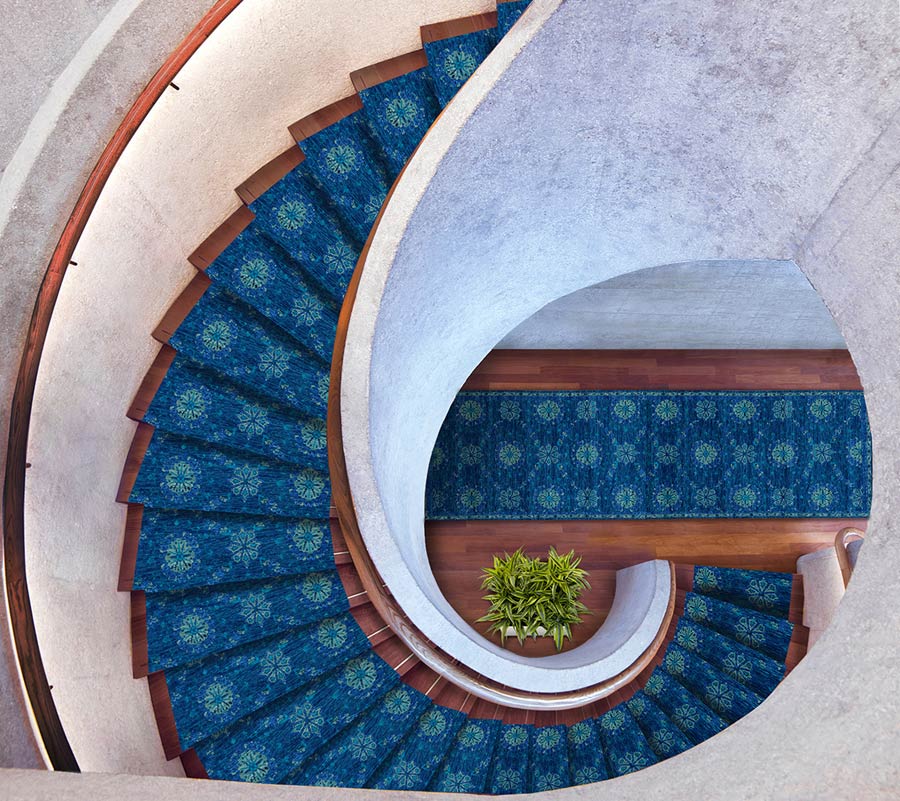 A handmade rug lasts for centuries because of the natural materials they are made of and the level of care and meticulous craftsmanship master weavers put into each piece. They are perfect for high-traffic areas such as bedrooms, living rooms, and hallways. With these rugs, you can rest easy and not worry about your kids running over them or your pets scratching them. These rugs not only stand well against wear and tear, but also years of cleaning, repair, and restoration.
Hand-knotted rugs are pure works of art, but don't just take our word for it. Look through our collections online or visit our showroom to see the details up close and personal. You'll see that history comes alive in these rugs, which is why we're passionate about preserving these traditions and making sure people experience this luxury without breaking the bank.
Find One-of-a-Kind Hand-Knotted Rugs Online
Cyrus Artisan Rugs makes luxury and unique hand-knotted rugs accessible to everyone. We offer awe-inspiring collections that suit a variety of personal styles, budgets, and lifestyles. Find the rug that's truly made for you and your home by browsing our online store or visiting our showroom in Minneapolis. 
Visit our Showrooms
Visit Cyrus Artisan Rugs Showrooms in: Minneapolis, St. Paul, & Rochester, not living in Minnesota? Visit our showrooms in Sioux Falls, SD & Des Moines, IA. Choose from our wide range of rugs.