4 Retro-Style Decorating Ideas for You to Try
Posted On January 24, 2022
They say history repeats itself, and these words rings true regarding design trends. Some never die; they just grow out of fashion for a short time before becoming all the rage again.
That's why it's unsurprising that retro style décor has been gaining popularity in recent years. And who wouldn't be able to resist? It's stylish and nostalgic. And it appeals to people of all ages: even Millennials or Gen Zers decorate with retro style room décor. If done right, it'll feel like stepping out of a time machine and living in the 70s.
But how do you decorate with retro style home décor in the first place? Let's take a closer look. 
Retro Style Decorating Ideas
You Can Try
Before we begin, always remember that retro style décor doesn't have to be a carbon copy of the design trends of the 70s. It's possible to make the classic look modern, after all. 
Decorate in Warm & Cozy Colors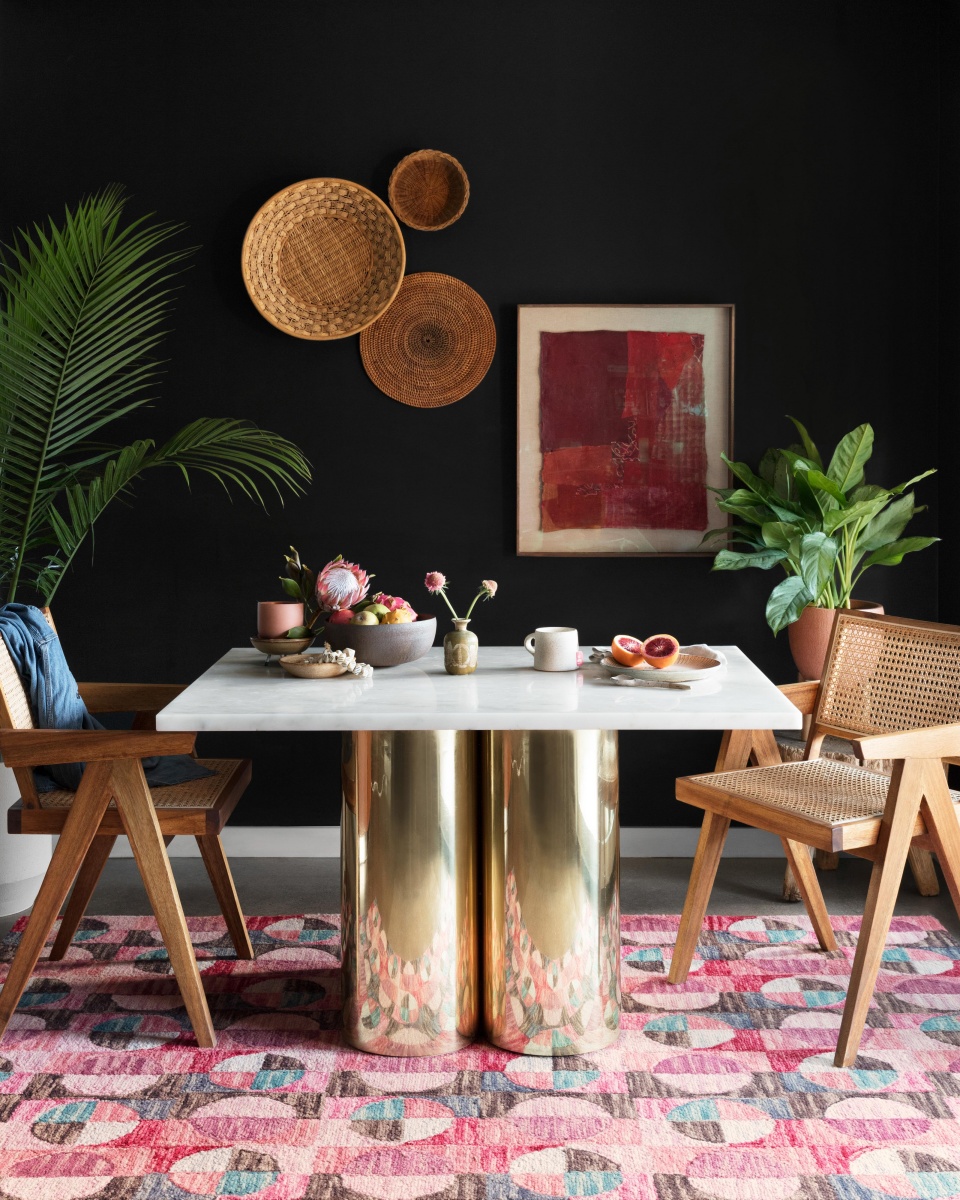 Facebook and Instagram have played a huge part in helping retro fashion surge in popularity because of its retro filters. If you pay close attention, you'll notice what makes the retro style different — it's the use of muted and desaturated colors like beige, brown, and gray.
Some designers use contrasting colors when decorating in the retro style to create a more striking appeal. So when you're designing with retro style home décor, choose warm and cozy colors. Here are our suggestions: 
Cider instead of canary yellow

Amber instead of bright ruby red

Magenta instead of iris purple

Denim instead of cobalt blue

Ripe avocado instead of emerald
Experiment with Different Elements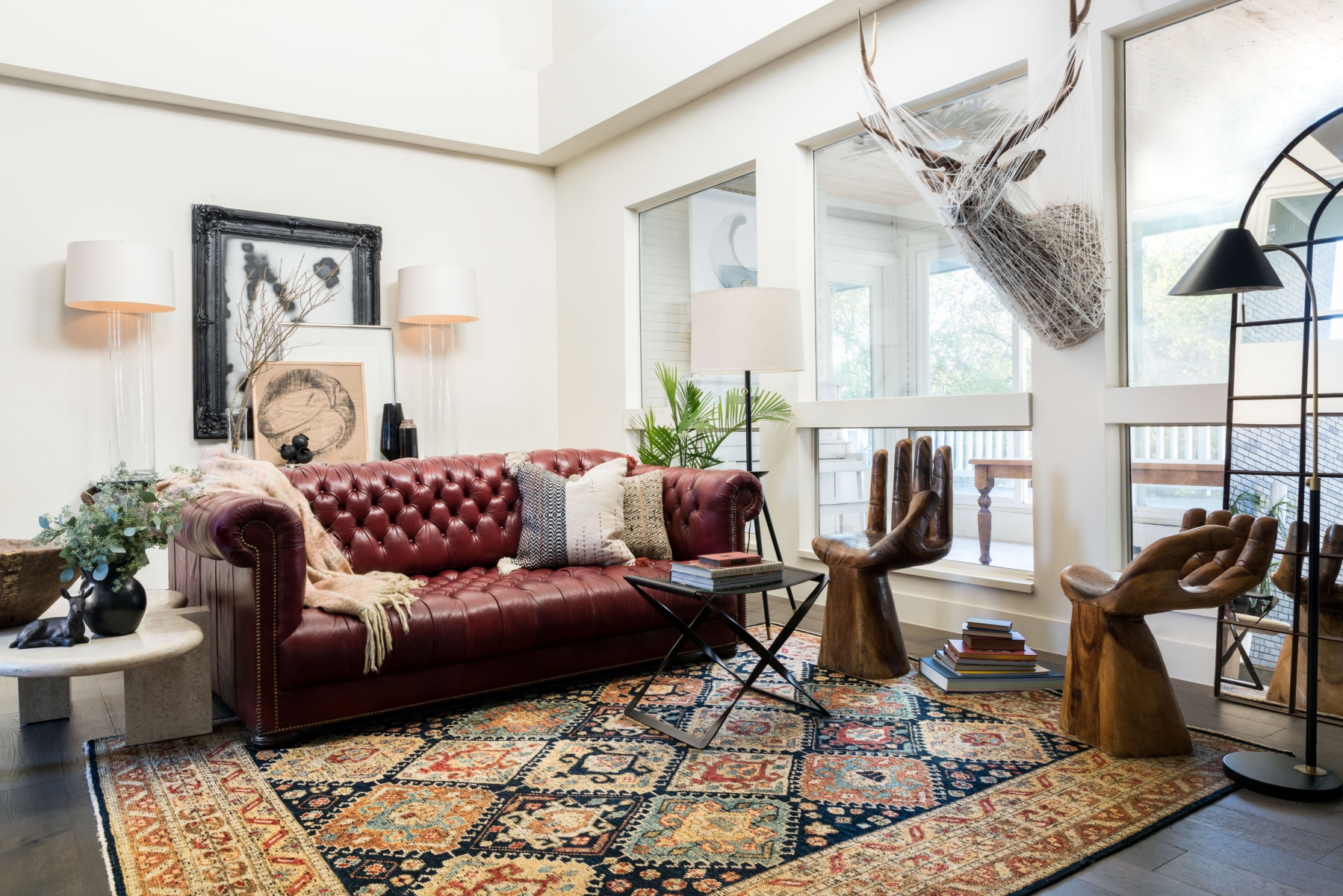 Now that you know what colors to decorate with, it's time to consider what elements would work best for your retro space. Even if you're decorating a small space, you can make it work. 
Let's say your space has a minimalist décor with plain, off-white walls, light-colored tiles, and a wooden ceiling. Consider adding subtle retro elements like: 
A warm, cozy sofa

A classic wooden cupboard

Vintage light fixtures

Floral prints

A flower pot on the window sill

A wooden bookcase
All of these elements can help make your room's retro vibe stand out. You may also want to experiment with modern elements so the retro look doesn't look too overpowering. For example. Even simple additions like a flat-screen TV and decor pieces with geometric patterns can give your space a subtle modern touch.
Decorate with Vintage Furniture
When decorating your retro space, don't confuse retro for antique. The goal is to decorate with vintage items, after all.
Give your space a distinct, vintage vibe with neutral-colored gray rugs with simple geometric patterns or a sleek gray storage unit. Some other vintage-inspired furniture pieces you can add to your space include:
Flared desks

Tapered chairs

Mustard yellow sectional sofas

Triangular coffee tables

Wooden TV stand

Walnut dining table

Arc lamp
All of these carry retro pieces that can transport your family and guests back to the 60s and 70s.   
Hang up a Retro-Style Poster 
Here's an understated element of retro style décor: vintage-inspired typography. If you have a favorite quote, print it in a retro font then get it framed. Hang it on your wall and voila! You'll have your own DIY retro-themed poster.
If you don't want to go down the DIY route, you can also shop for your own retro poster. 
Embrace Classic & Modern Styles
As mentioned earlier, a retro-inspired space should also incorporate elements from modern retro style décor. 
Let's say you chose a rug to be the centerpiece of a particular space. Consider using a contemporary rug for a retro-inspired appeal, and select furniture pieces that complement its design. Get creative with placement or make sure your sofa or table isn't too big so it doesn't end up covering your rug's retro design.
For lighting, pick fixtures with unique geometric shapes that complement the vintage appeal of your contemporary rug. 
Get Inspired by the Retro Interior Style
It doesn't take much to get inspired by the retro interior style — it's seen everywhere, from the filters we use for photos to movies and video games. Get inspired and start decorating your home for a distinct retro flair!
For more interior design tips and inspiration, visit the Cyrus Blog here.