Old Meets New: A Look at Industrial Farmhouse Interior Design
Posted On January 6, 2022
Industrial farmhouse design brings together two different styles that blend and create a modern yet rustic ambiance. When you think of the Industrial style, the rough and raw materials such as metal, bricks, and concrete comes to mind. These elements highlight the idea of construction and city life. But what makes industrial farmhouse design different?
The old meets new when you combine these two contrasting flavors of design. It evokes feelings of being in the countryside, where it's cozy, warm, and rustic. 
In this blog, we'll discuss why industrial farmhouse interior design is a style you should consider. Read on to find out how to transform your house into a timeless yet modern home. 
Industrial Farmhouse Design: A Closer Look
The industrial farmhouse style is reminiscent of the industrial and agricultural past. This modern fusion incorporates elements from the two styles to create a balanced design aesthetic that you can include in your own house. 
To understand this mix better, let's take a look at what makes each style unique. 
What is the Industrial Style?
As the name suggests, "Industrial" takes its roots from the Industrial Age. It was a period characterized by a boom in city life and production in America. During this age, warehouses and buildings support space and function rather than design and decoration. 
One of the hallmarks of Industrial design involves using raw materials with exposed bricks, cement, and metalworks. The open spaces of industrial architecture transformed the style and gave it a more chic and urban appeal.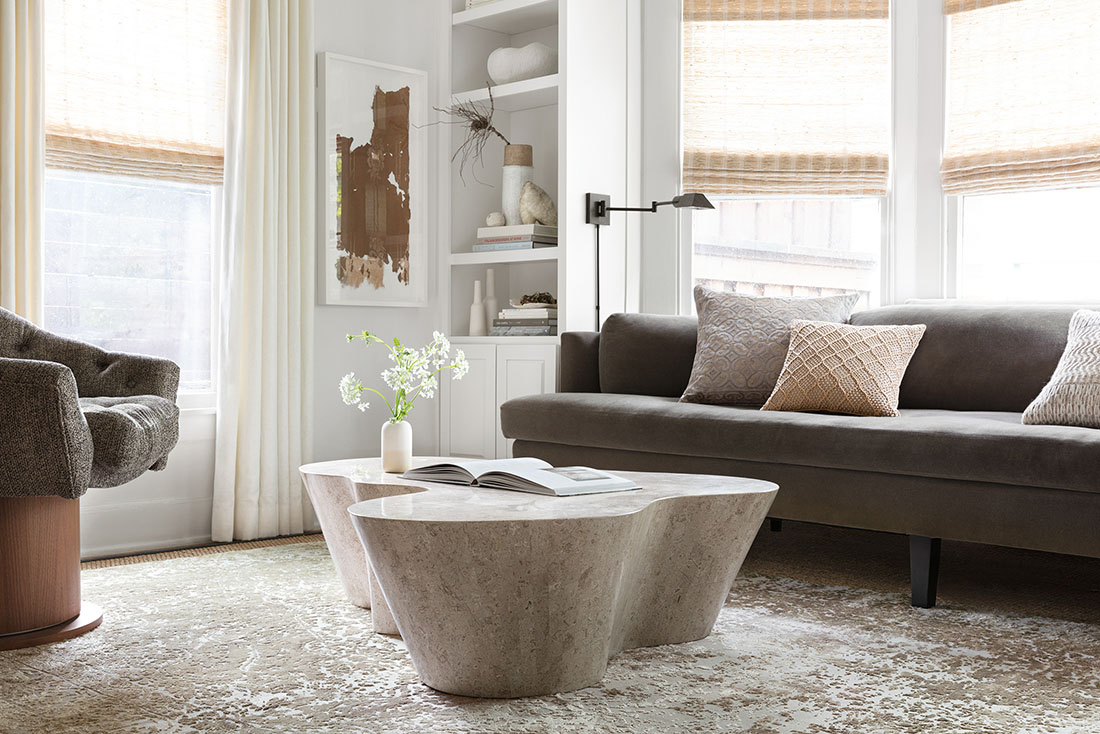 What is the Farmhouse Style?
The farmhouse style embraces the good life that the countryside has to offer. It focuses on comfort, practicality, and rustic elements. Farmhouse design emphasizes the use of materials like wood and tiles. Its color palette is also pleasing to the eyes and uses neutral shades like white, beige, red, green, and blue.
This style is a stark contrast to the Industrial trend because it accentuates organic and natural elements. As a classic and timeless style, farmhouse design has found its way to many homes and architecture.
The Best of Both Worlds
Industrial farmhouse design blends the two styles and gives it a more modern look. It's a style that honors urban roots but moves forward by embracing city life. Because of its beautiful and well-balanced design, it can make anyone feel welcome thanks to its classy charm.
Incorporating Industrial Farmhouse Design Into Your Space
Mixing industrial and farmhouse interior design is a lot of fun because all you need to do is reimagine your current space and interior decor. Here are some tips to help you give your home an industrial farmhouse look:
Let Decor Hang Bare 
A key feature of this design style is that it allows raw materials and parts of your house to speak for themselves. Embrace materials inside your home by preserving their bare, natural look, whether it's wooden beams, exposed bricks, or cement walls. Real beauty lies in simplicity, after all.
Embrace Imperfections
When decorating in the industrial farmhouse design, you're free to use distressed furniture and finishes. Don't be afraid to embrace imperfections in your interior of furniture, such as chipped paints or dents. They don't have to be in perfect condition to give beauty and style to your space.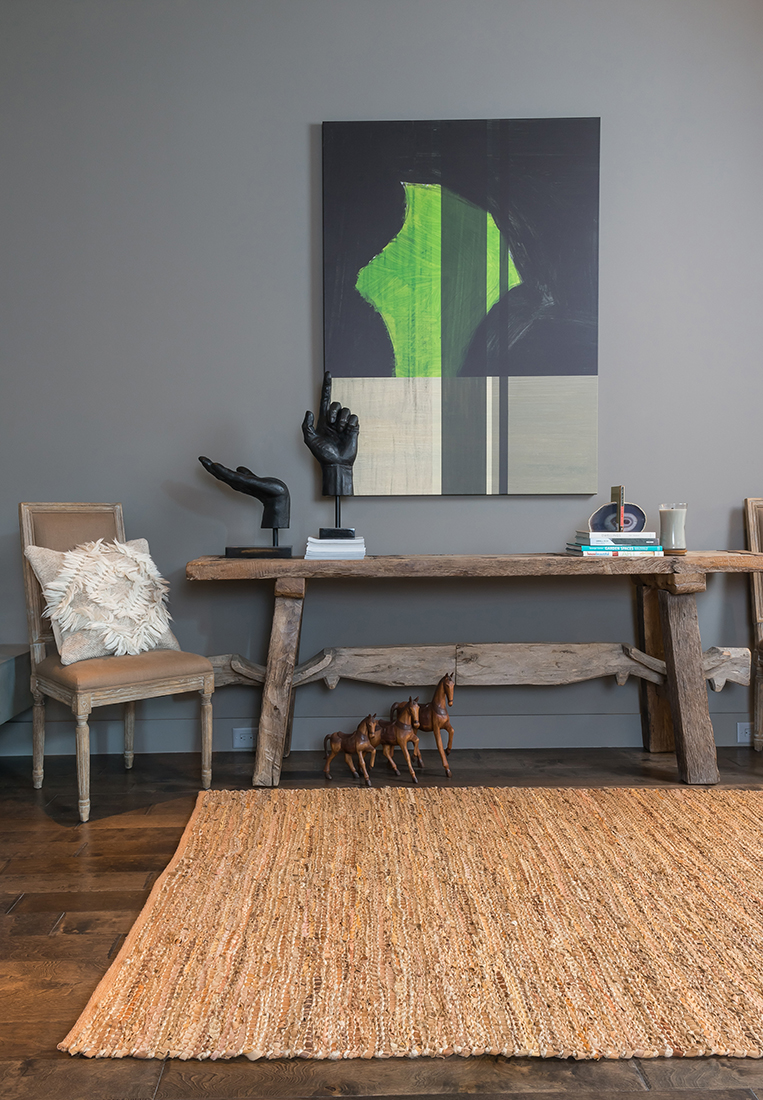 Repurpose Items for Your Home
Industrial farmhouses are recognized for using repurposed elements with Victorian vintage appeal. And it's all because they capture the coziness of farmhouse designs and add a touch of industrial. 
For example, you can use antique lamps, couches, and stands and partner them with exposed furnishes. You can also try decorating with different rug colors to give texture to your space.
Why not keep things as they are and enjoy the freedom of designing your home with thrift finds and vintage items? Remember: an industrial farmhouse works with what's already present and showcases it's true form.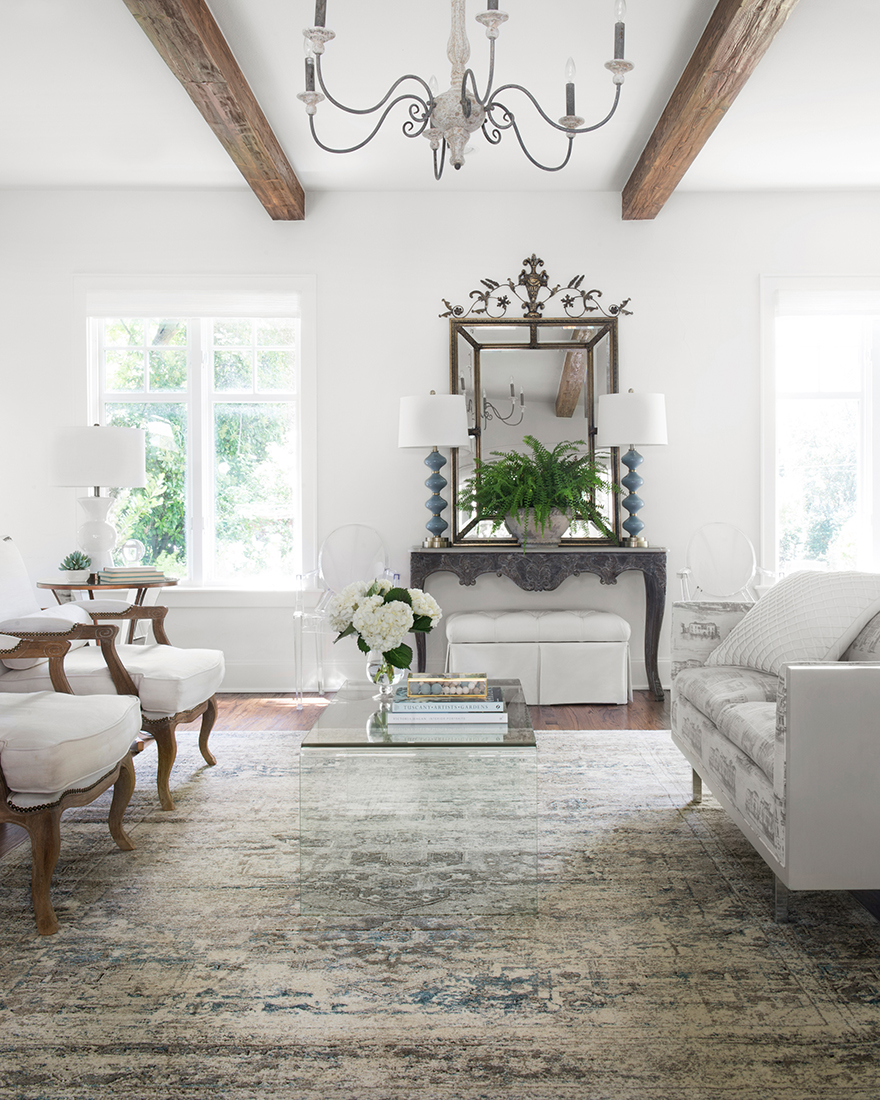 Decorate with Metal & Wood
A key element of the industrial farmhouse design is the combination of wood and metal. The style lets you experiment with how you mix and match materials. 
For example, if your house already has wooden furniture or furnishings, try mixing and matching with metal accents. You can do this by adding metal stools, tables, and shelves. So make sure you think outside the (metal) box.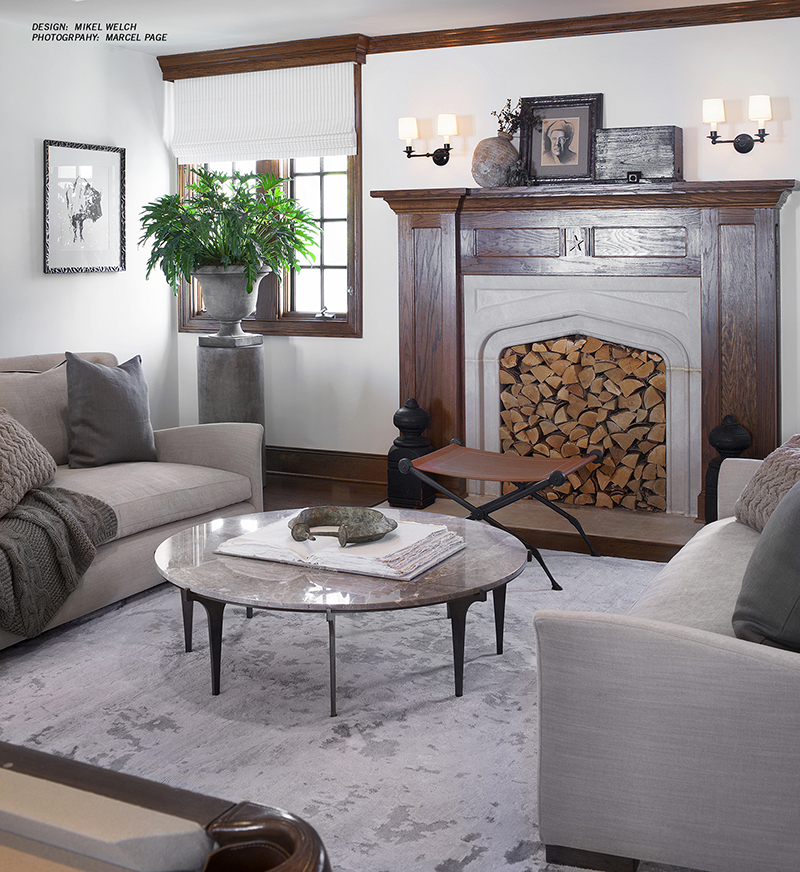 Choose Neutral Colors
Neutral colors work best with industrial farmhouse design. Your color choices should complement the hard finishes and raw textures that are common in industrial designs. 
For example, grey, white, and brown are great choices for a farmhouse interior. To complement these colors, your accent shade can be dark or light, depending on the furnishes that you'll be using. For example, consider hanging wooden signages in your home to give your walls a unique sense of character. 
Keep It Simple 
Even though industrial farmhouse designs give you a lot of freedom between both styles, keep it simple and don't overdo it. Remember that even though your space should feel rustic, it should still be organized and have a minimalist appeal. 
Give your Space an Industrial Farmhouse Appeal
Give your interior a fresh look with an industrial farmhouse design. Embracing will create a nice balance between traditional and modern. For more interior design tips, check out the Cyrus Rugs blog.