Asian Decor Ideas to Try in 2021
Posted On April 27, 2021
The richness of Asian culture cannot be further stated, and the blend of cultures permeates down to the places they dwell in.
A huge continent with over 43 countries, Asia is home to a vast array of interior design styles. Asian decor varies across regions and countries, but the overarching theme is simplicity and serenity. You can incorporate these elements in your homes to create a cozy, Asian-inspired interior that will soothe your soul.
Elements of an Asian Interior
The variety of cultures in Asia make it difficult to pin down the styles of Asian homes in one to two sentences.
If it were a painting, it would create splashes of color that harmoniously blend together to create an ornate image. That, or the canvas will not be enough to fit all these elements.
However, we can pin them down to their fundamental elements. Asian homes are often described as peaceful, giving a sense of calm and relaxation to those who will enter the house.
The calmness comes from the incorporation of natural elements that create synergy and flow. Earthy tones are often used for walls and floors, creating a sense of being one with nature.
These natural elements are not simply placed haphazardly—these are carefully positioned to create harmony.
The key here is balance, which you can achieve with the following tips.
Decorating Tips for Every Room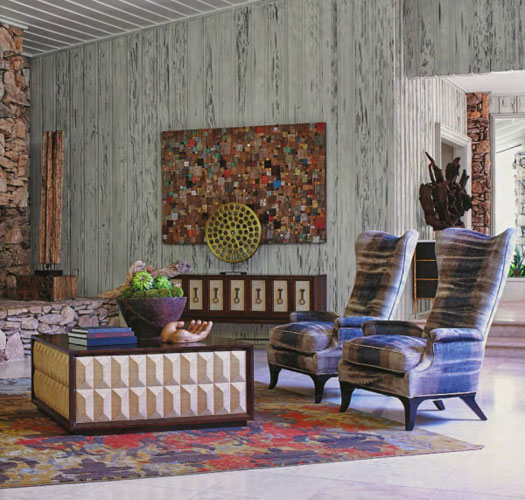 Nothing beats the calm and peace brought about by an Asian style home. Here are some of the ways you can infuse bits and pieces of Asian home decor to your own rooms.
Foyer
Upon entering your house, your guest would set their foot first on the foyer. Make a welcoming and lasting impression once they step inside your house with these tips.
Keep it cozy
Put your guests at ease with the warm earthy tones of your entrance. Think beiges, light muted browns, and warm greens that match the color of the floor for a seamless transition.
Wooden floors with breathable spaces ensure comfort for your guests as they enter your abode.
Add touches of texture
Add an element of surprise by adding textures to your foyer. Entrance them with a potted plant or floral arrangement to harmonize with your earthy tones.
An elegant carpet or rug can also do wonders in adding texture and comfort to the entrance. Cushion your guests' feet with natural fiber rugs that are not only durable and comfortable, but also add a "layered" feel to your decor.
Living Room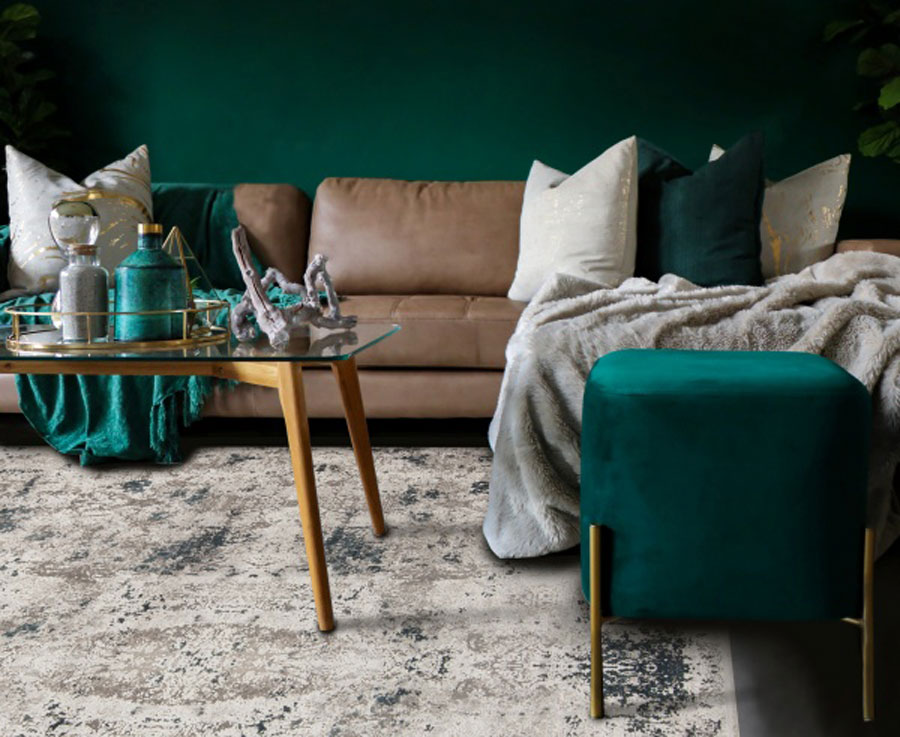 We spend most of our time in the living room, whether for relaxing, working, playing, and socializing. Bring life to your living room with the following tips.
Brighten the room with colored pieces
While neutral-colored rooms are a beauty of their own, they can be livened up with carefully selected colored pieces.
Make the room pop by bringing splashes of colors to your cushions, wall art, and small accessories. If you're looking for a nice accent on your walls, you can hang tapestries or rugs with the color of your choice.
Highly popular color accents for Asian style rooms range from deep reds and warm oranges, to velvety purples and shiny golds. Jades are also a staple in modern Asian interiors.
Make it fancy with Chinoiserie furniture
Add an Asian flavor to your standard furnishings with Chinoiserie furniture.
These furniture pieces incorporate Chinese design elements and motifs such as mythological beasts and symbols, creating an elegant, standout piece on the room it belongs. You'd only need a few stand-out pieces to keep it fancy and still modern, just how Jennifer Aniston used Asian elements to achieve a "mid-century modern/Zen" fusion.
Create a natural sanctuary with indoor plants
Staying cooped up inside the house makes us long for the outside world, especially nature. The good news is that you can recreate nature inside your house by adding indoor plants in your living room.
You can place a delicately arranged orchid vase or an artful bonsai on the tabletop to give your room a fresh look. You can also place your potted plants on the sides of the room to make it more breathable. You can even create a small Zen garden inside your home to keep the outside in.
Kitchen and Dining Area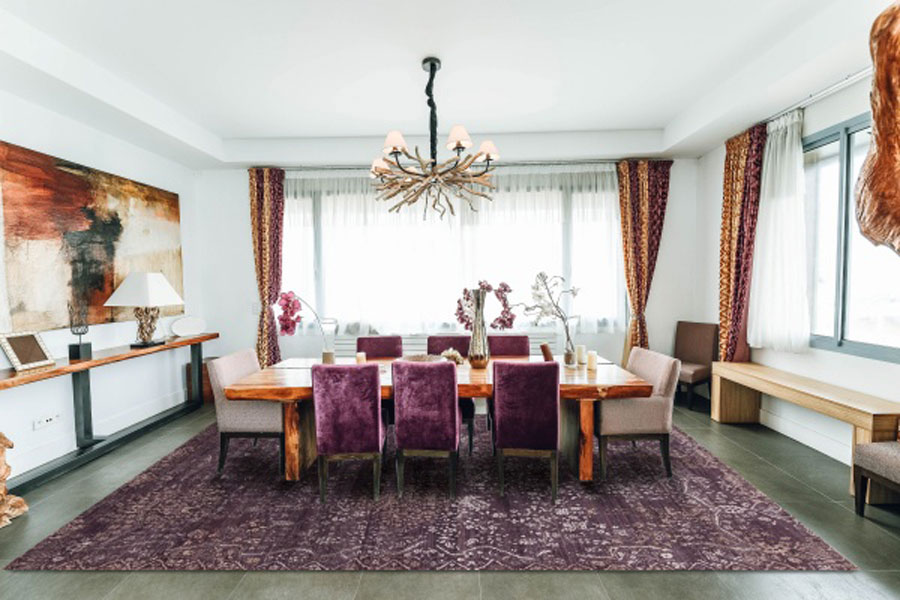 The kitchen is where the food of the soul is created. Food preparation requires time and effort, and with the help of a clean, functional kitchen, it will be a breeze.
The Asian way of family dinners take center stage in the dining room. Elevate your dining experience using these tips:
Balance beauty with functionality
Asian décor centers itself on balance. As such, it's ideal to create a sleek, clean look that is optimal for daily cooking and dining.
A delicate mix of aesthetics and ergonomics can be achieved using clean-lined furniture, streamlined for the complete cooking and dining experience, and with subtle touches of decorative ornaments or wallpapers.
Play with color combinations
Colors truly paint the atmosphere in any room. Natural, earthy colors can be combined with a number of other colors to attain the look you're aiming for.
Achieve the sleek Asian kitchen look by combining natural tones with dark hues such as black and navy blue. For a cleaner, lighter atmosphere in the kitchen, aim for natural tones with light colors such as white, cream, and similar colors.
You can also add a pop of color through carefully selected accent pieces in your kitchen and dining area, such as the utensils, ornaments, or shelves.
Adorn your shelves with ceramics
Ceramics such as porcelain jars, delicate chinaware, and the like are staples in Asian décor.
Invest in handmade ceramics that come in the classic blue and white swirl patterns, and other innovative patterns and color combinations.
Add Asian touches to your dining room by neatly lining up these ceramics on your wooden alcove shelves.
Bedroom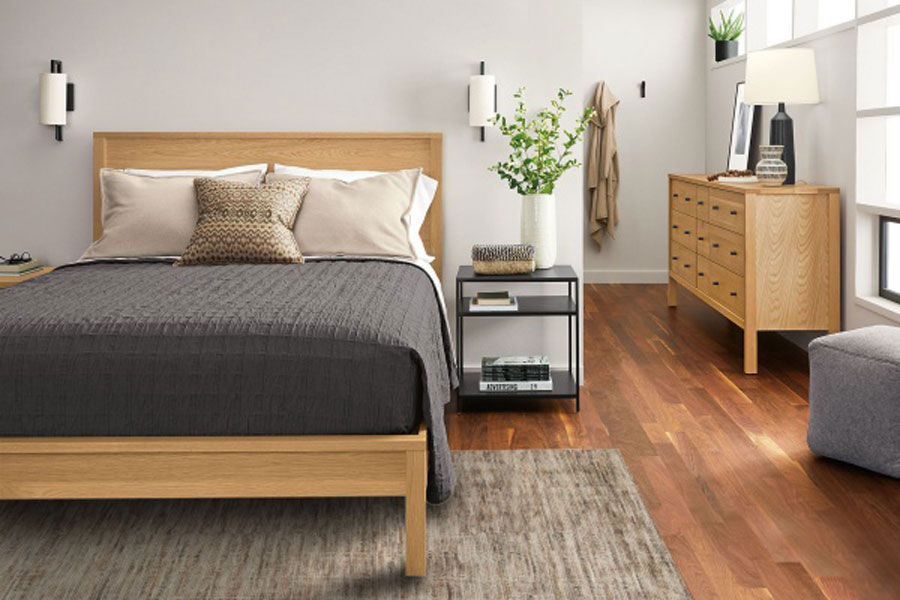 This is your refuge at the end of a long, eventful day. Comfort is the key element in having the best room experience, and with the following tips and tricks, you are sure to gain that in no time.
Bring comfort with textures
There is nothing more comforting than laying down on the pillowy comfort of your bed after an exhausting day. This can be amplified by adding a variety of textures to your bedroom.
For instance, silk and velvet sheets and drapes are soft to the touch, bringing an additional sense of comfort with a touch of elegance.
Your feet deserve the plushest of cushioning after walking around throughout the day. Custom made rugs can provide padding to your feet while adding a touch of style to your floor.
Personalize your walls with Asian motifs
We sometimes stare at walls when we are lost in thought, and what better way we can do this than with decorated walls.
Adorn your walls with tapestry or wallpapers with Oriental motifs such as cherry blossom flowers, mythological beasts, and symbols.
You can also hang a wall painting which you can buy from an Asian antique store to put a nice touch of color to your room.
Incorporate bamboo furniture
Instead of the standard metal or plastic bed, you can use a bamboo bed, which is sturdier, more environmentally-friendly, and hypoallergenic. You can also replace your traditional blinds with bamboo blinds.
Bathroom
Asian bathrooms are known for their cleanliness and relaxing quality. Create a spa-like experience in your bathroom with these tips:
Recreate a hot spring atmosphere
There is nothing more relaxing than a hot spring bath to soothe your aching muscles. Since it is difficult to visit a hot spring or an outdoor bath during the pandemic, you can incorporate natural elements to your bathroom instead.
For the walls and sinks, you can use materials such as wood, marble, and granite to recreate a hot spring vibe. Harmonize these materials by using earthy tones for a calming atmosphere.
Amplify your senses with scents
Scents can elevate your bathing experience, which is why they are used in aromatherapy. Using scented candles, for one, can ensure you have a rejuvenating bath after a long, tiring day.
Scents such as jasmine, bamboo, ylang-ylang, cherry blossom, and sandalwood can help relieve stress and pains. These can also cover unpleasant smells in the bathroom.
Workspace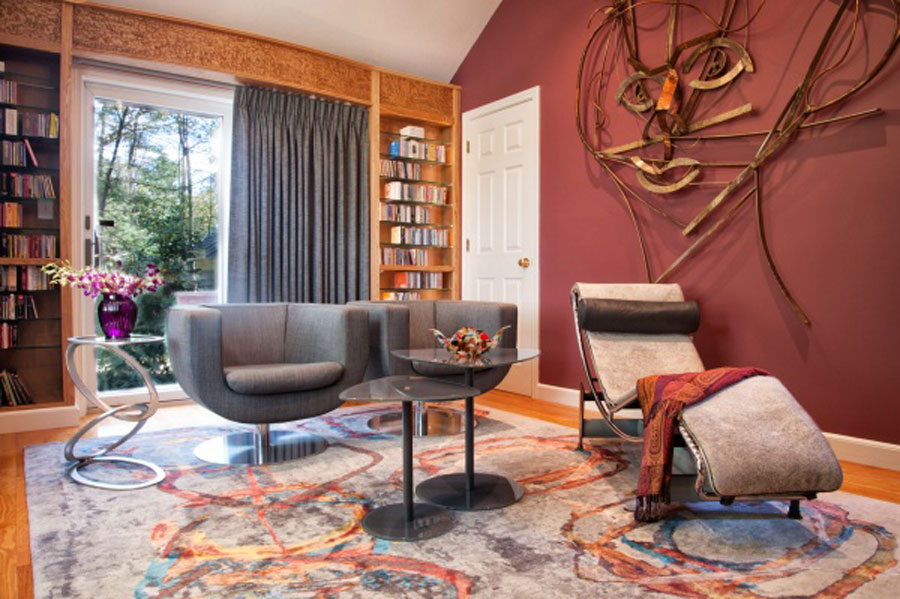 Gone are the days when we have to leave the house to go to the office. Become more productive by creating a home office where comfort meets creativity.
Functionality is key
Working from home can bring tremendous amounts of distraction, from children playing in the yard to loud conversations in the living room.
Optimize your space, no matter how big or small, for maximum productivity. As such, try to place as minimal elements as possible on your office workspace to lessen distractions. Choose clean-lined furniture with earthy tones for tables, drawers, chairs and keep non-essential items hidden.
Add a touch of style
For a touch of décor to your workspace, you can add potted plants to help purify the air and bring a sense of calm. To enjoy a Zen home office, display oriental art scrolls and paintings, or hang a tapestry or any Asian art piece that will tickle your creativity. To add comfort and style, thrown in an Oriental wool rug under your desk.
Achieve an Asian-inspired Home
You can add a touch of your personality to these pieces by selecting the ones that fit your taste. Thankfully, you have a lot of styles, furniture, and accessories to choose from. Just be careful not to overdo the theme. Keep it subtle and more elegant by coordinating your Asian-inspired pieces with other styles such as contemporary or transitional.
For more interior design and rug decorating tips, explore the Cyrus Rugs blog.