10 Common Decorating Mistakes to Avoid
Posted On November 18, 2021
Let's admit it: not everyone is born an interior designer. We are bound to make mistakes in decorating, especially if it's our first time. When we experiment with different styles, we often mix and match to see if they work. But if they don't, we can always try again.
To make decorating easier, we'll discuss the most common decorating mistakes along with tips and tricks to avoid them. 
1. Picking Colors at Random
Choosing a color is a crucial part of decorating your space. After all, the right color can set the tone and mood of your room. However, combining random colors into your design will only result in a mismatch.
What You Can Do Instead: Consider the ambiance and mood you're going for when choosing a color scheme. For example, warm colors like red and orange will work best if you want to ignite passion. Meanwhile, if you're looking for a relaxing space, you can use cooler hues like blue and green.  
2. Throwing Random Pieces of Décor Together
Varying your décor pieces can add interesting layers to your space. But what's the catch? You have to be selective about the pieces you'll place. Otherwise, you'll run the risk of making your room look tacky and a tad overwhelming.
What You Can Do Instead: Select a theme for your space and stick to it. A clear theme allows you to steer your design in the right direction. For a subtle touch of style, you can incorporate accent pieces for the look you want.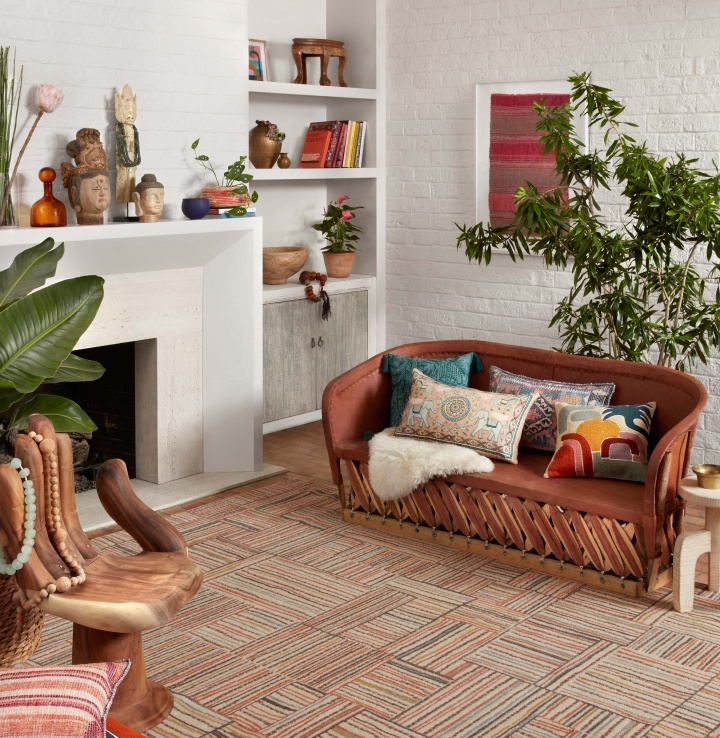 For example, you can use wicker wall décor if you're going for a Boho bedroom or a thin-legged cabinet if you prefer a mid-century modern style living room.
3. Adding Too Much Décor
You might think that filling up every inch of your room with décor will make it look good. However, doing this creates the opposite effect. If there are too many elements inside your space, your room can become a cluttered mess.
What You Can Do Instead: Begin decorating your room layout with a centerpiece. It can be a stunning rug, statement furniture piece, picture frame, artwork, or any design element you want to highlight. Arrange your furniture to direct attention to the main piece. Just make sure you have enough white space to give the elements in your room space to breathe.
4. Forcing Every Piece to Match
Design catalogs often display rooms with matching colors and patterns everywhere, as if anything that doesn't match won't fit in. However, this isn't the case in real life. If everything in your room matches, it can look plain and bland.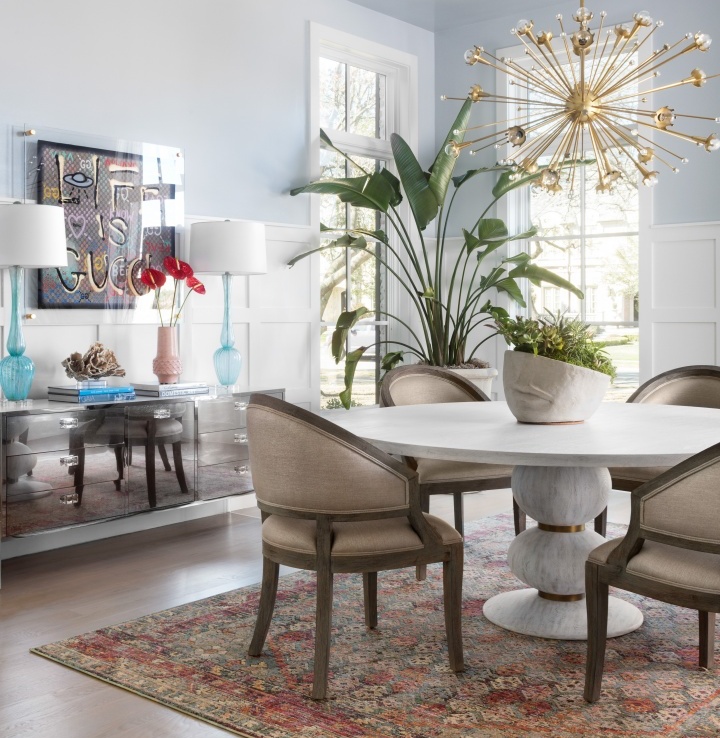 What You Can Do Instead: Add various colors, materials, and textures to your space. Skip the picture-perfect matching décor and experiment with pieces that don't have the same color or texture. For example, you can layer different rugs to create a unique and interesting design.
5. Using Furniture That Doesn't Fit
Scaling is important when fitting multiple items inside your space. This is especially crucial if you only have a small space. If you don't take note of the dimensions of your room, you might end up purchasing pieces that are too big or too small, for example.
What You Can Do Instead: Select the right-sized furniture and take your room's measurements before buying. Consider using a floor plan or a room design kit to plan the layout of your space without having to move items around. Having this information on hand can make furniture shopping much quicker.
6. Placing Furniture Too Close to the Walls
Aside from size, the location of your furniture also matters when creating a great room design. If you place your furniture too close to the wall, it can reduce your room's white space. It can also make your living room look closed-off and rigid, when it should be open and welcoming.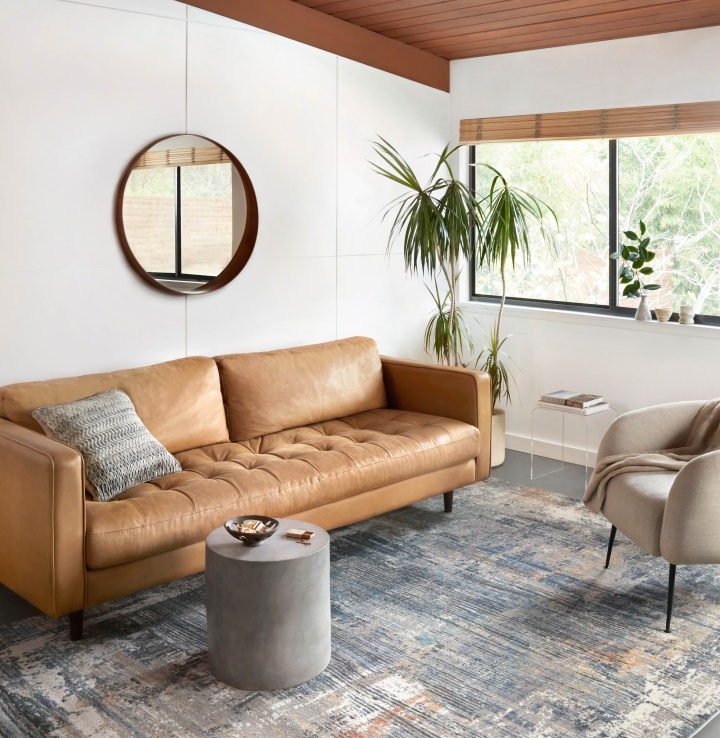 What You Can Do Instead: The solution is simple: bring your furniture closer to each other. If you have enough space, you can place them in the center of the room along with a large area rug. You can also draw the seats closer to encourage chats and more intimate conversations.
7. Prioritizing Style Over Comfort
When shopping for seats, it's tempting to choose what's stylish or trendy. After all, additional décor is always a good thing, right? This isn't always the case, however. After all, some chairs may look fabulous but aren't comfortable to sit on.
What You Can Do Instead: Always go for comfort! Keep in mind that a chair is meant to be a seat and not just a decorative piece. Consider choosing plush sofas and chairs that your guests can comfortably sit on. Big, cozy chairs, for example, can help make mealtime much more enjoyable.
8. Not Having Enough Light
The right lighting can make or break the ambiance of your space. Improve the look of your indoor space by taking advantage of different sources of light during the day. After all, having a few light sources inside your space can create a dark, cold, and unwelcome atmosphere.
What You Can Instead: Utilize different types of lighting fixtures. A mix of ambient, overhead, and task lighting can work wonders and brighten up a dull space. Floor lamps, table lamps, overhead lights, and sconces are great options for indoor illumination. During the daytime, you can also open your windows to let natural light in.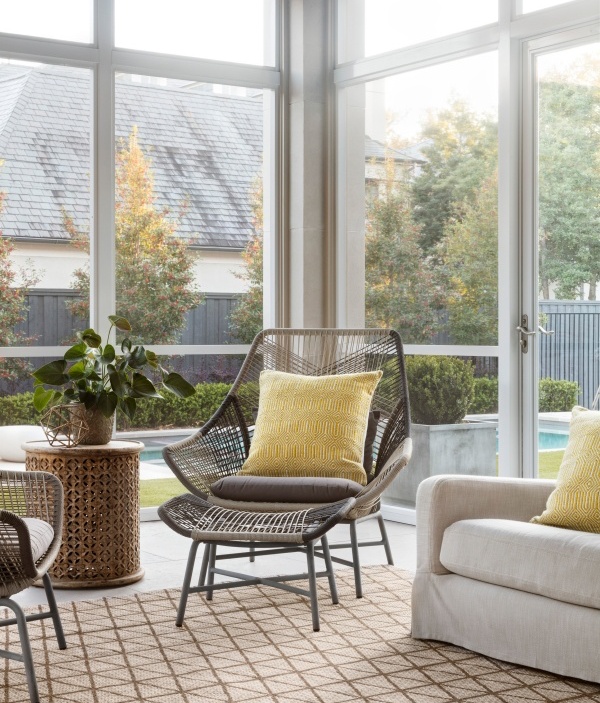 9. Selecting the Wrong Size of Rug
Aside from color and style, size also matters when placing a rug inside your space. For example, a rug that's too small can create a sense of imbalance in your space. Meanwhile, a rug that's too large can make your room look smaller.
What You Can Do Instead: Consider the location when choosing the right rug size. For example, larger rugs are more suitable for living rooms. Meanwhile, smaller rugs are ideally placed next to the bed, on the kitchen floor, or near the entrance. The key is to choose a rug size that can fit at least two chairs or sofa legs on top.
10. Following Style Trends
Some design trends can go in and out of style easily. They're still relevant because they can serve as inspiration when decorating, but if you're the type to follow them closely, you may end up taking up too much time and effort replacing décor pieces every now and then.
What You Can Do Instead: Focus on a single look you want to achieve by narrowing down what pieces, colors, and textures appeal to you the most. This can help you select decorative pieces that you can use in the long term. 
Avoid Falling Into Common Decorating Mistakes
Decorating your home can be challenging, especially if you've never tried your hand at interior design. As you explore different styles, it's only natural to make mistakes along the way. But if you're familiar with home decor do's and don'ts, you can turn your home into a place that looks great and feels comfortable.
For more decorating tips, check out the Cyrus blog.