Carpet Shopping 101: Best Area Rugs in Minneapolis
Posted On March 13, 2020
There is more to choosing the best carpets for your home than just picking out what looks good. Whether you just moved into a new place or you're in a sudden mood to redecorate, it takes a lot of time and effort to find the right rugs to buy for every room. When it comes to carpet buying for your home, you need to consider its price point, dimensions, materials, aesthetic appeal, and many other factors.
Rugs come in several different categories. You can shop them by size, style, shape, color, texture, brand, construction, and even by origin country. One of the most common and popular carpet types are area rugs. These rugs serve a variety of functional and decorative purposes for all kinds of spaces. Commonly used to anchor furniture and complement hard surface flooring, some area rugs can also be placed on the wall to serve as artwork. These textile floor coverings range from traditional to contemporary and are often made from wool and natural fibers. They provide comfort and warmth in a room by unifying its colors and adding accent, texture, and pattern to define the space.
Below is a list of the best area rugs in Minneapolis that will guide you in finding the perfect pieces for your home or workspace:
Hand-knotted Area Rugs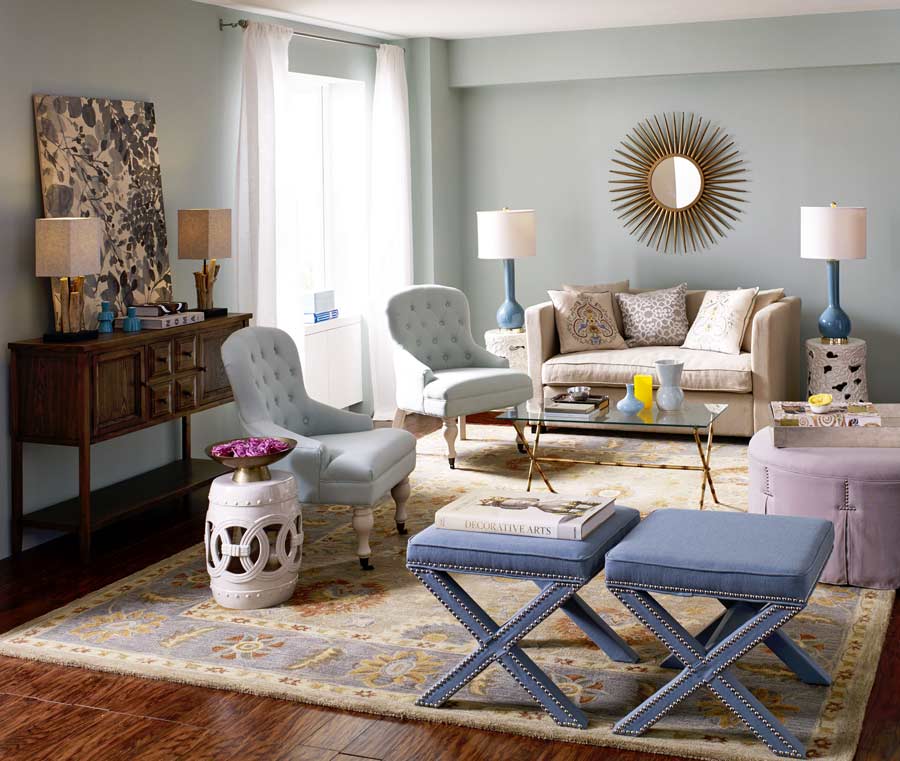 If you are on the lookout for area rugs that can add artistic flair to your space, hand-knotted area rugs are your best pick. The art and tradition of wide-scale rug weaving were first introduced by Cyrus the Great in ancient Persia around 529 BC, where weavers use time-honored weaving techniques like Jufti, Ghiordes, or Senneh knots to construct various designs and patterns on the rug. Today, carpet weaving remains popular in several countries like Iran, Egypt, Morocco, Afghanistan, India, Nepal, and China.
Handcrafted rugs are generally known to be more beautiful and sophisticated compared to commercial and mass-produced rugs. Making handcrafted rugs requires a lot of skill, artistry, patience, and dedication since they are meant to last for decades and hold great value over time. When it comes to shopping for hand-knotted area rugs, be sure to purchase only from established dealers and adult artisans to ensure the quality and authenticity of the rugs. Despite their higher price point than machine-produced rugs, purchasing a handwoven rug is like owning a piece of history. Not only does it offer better quality, but it also guarantees a greater lifespan, making it a worthy investment in the long run.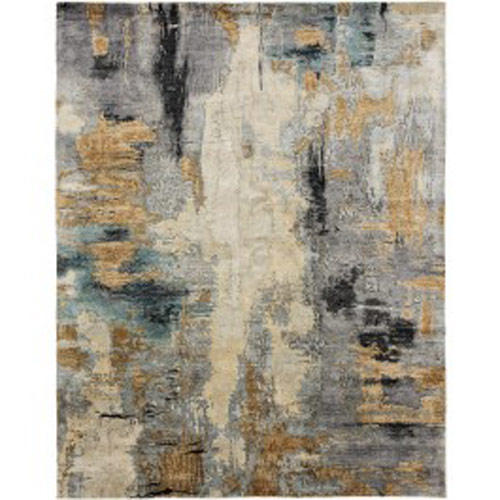 Choosing the correct rug size for your space is essential to establish a sense of balance and harmony in any room. 8×10 area rugs are the perfect pieces to anchor furniture in your living room, bedroom, or workspace. The 18-inch rule works well in enclosed rooms and pulls all the elements together while still accenting the floor. Created by some of the most highly regarded brands in the industry, 8×10 area rugs come in a wide array of colors, patterns, and textures and are often hand-knotted, flat-woven, and hand-tufted to complement your home decor.
Say goodbye to cramped, cold, and uninviting spaces when you shop for 9×12 area rugs for your home. Just like an 8×10 rug, this carpet size also brings balance and harmony to your space, especially in large areas like dining rooms and living rooms. Also, make sure to observe the 18-inch rule to expose flooring around the edges of the rug and make the room appear large and airy. 9×12 rugs come in four main styles of area rugs that can enliven your space: tribal, transitional, traditional, and contemporary. You can also shop this rug size in various color schemes and patterns, depending on your preference.
Traditional Area Rugs
Traditional area rugs are constructed from premium materials like wool and silk through a variety of ancestral techniques, making them highly durable and last for decades if handled with care. This type of area rug is strongly associated with Persian and Oriental cultures, sporting inner borders with intricate patterns and ornate designs that are perfect for complementing furniture in living rooms or dining areas.
Traditional area rugs are known to bring comfort to any space without compromising on the aesthetics. Aside from its functional and decorative purposes, these rugs can also be displayed on walls to serve as artworks and add character to otherwise bare walls. Traditional carpets possess an inherent beauty that not only adds warmth and sophistication to various spaces, but also offers exquisite furnishings to modern and transitional interiors. The Cyrus Artisan Amina Rugs, for example, is an artful collection of the traditional round area rugs.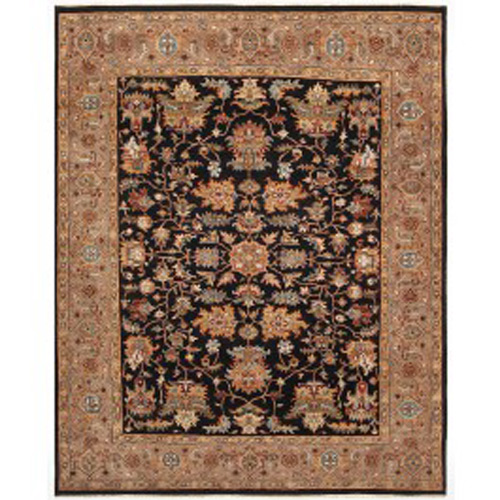 Contemporary Area Rugs
With its bold and striking designs, contemporary area rugs are a mix of overhaul color palettes and traditional motifs to complement modern interiors. These rugs are versatile in terms of mood and texture, with some exhibiting abstract and graphical patterns while others sporting muted colors and textures. Their unconventional designs are what set contemporary rugs apart from other carpet styles, distinguishing them as more like art pieces than furnishings that can transform any space. These modern rugs come in 6×9, 8×10, and 9×12 dimensions and are hand-knotted and hand-loomed from premium materials like wool and silk, an example of which is the Cyrus Artisan Ophelia Rugs collection of contemporary area rugs.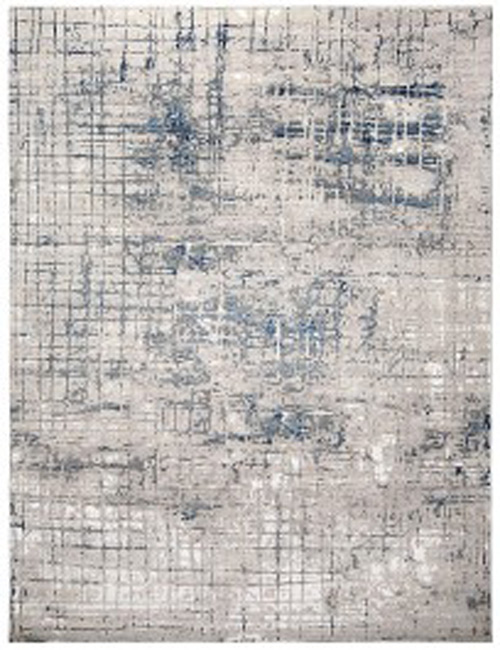 Transitional Area Rugs
Somewhere in between contemporary and traditional are the transitional area rugs that are characterized by repetitive design elements. This artful blend features a unique modern twist with unusual color contrasts, textures, and visual elements that brighten any space. Not only do they complement striking furnishings and neutral floorings, but transitional rugs also work well with natural elements such as wood, stone, and granite.
One example of a transitional area rug is the Cyrus Artisan Haryana Rugs collection. This transitional carpet is one of the unique round area rugs that combines a decorative ornament with a subtle color palette to exude an air of sophistication. The Haryana carpets are handcrafted by artisans using Zealand wool, which brings a unique luster and granular texture to each design.
Tribal Area Rugs
Traditionally made for private use, tribal area rugs are hand-knotted by various tribes and have distinct cultural expressions. These rugs have different color palettes, repetitive motifs, and distinct cultural symbols and serve as a symbol of pride and a form of personal expression for their weaving families. The bold and often geometric designs of tribal carpets go well with modern interiors and add warmth and character to any room, making each piece a precious and culturally significant investment. The Cyrus Artisan Afghani Cypress Rug is one example of a tribal area rug.
Shopping the Best Area Rugs in Minneapolis
When it comes to shopping area rugs for your home, you can find the best ones in Minneapolis from the internationally renowned rug brand, Cyrus Artisan Rugs. Since 1885, the company has been providing the world a vast, carefully curated, and ever-growing selection of timeless area rugs to suit every lifestyle.
Built with the finest creative minds in the artisan rug industry, CyrusRugs.com caters to carpet shoppers/enthusiasts, decorators, trendsetting homeowners, and serious collectors in the Minneapolis area. You can take your pick from their exclusive collections of traditional, transitional, contemporary, and tribal area rugs from internationally recognized designers and manufacturers. 
You can also visit the Cyrus Rugs Showroom in Minneapolis, Minnesota to get a glimpse of their exquisite and ever-expanding collection of artisan rugs from different parts of the world. To know more about the policies and services of Cyrus Rugs Minneapolis, read their FAQs page and let yourself enjoy the heritage and craftsmanship of a beautiful but functional piece of art.
Visit our Showrooms
Visit Cyrus Artisan Rugs Showrooms in: Minneapolis, St. Paul, & Rochester, not living in Minnesota? Visit our showrooms in Sioux Falls, SD, Des Moines, IA, Austin, TX, Scottsdale, AZ & Palm Beach, FL. Choose from our wide range of rugs.