Finding Antique Rugs in Minneapolis
Posted On November 4, 2019
When investing in timeless handcrafted rugs for the purpose of beautifying and increasing the value of your space, it is essential to seek out established dealers who are passionate about sharing the beautiful art and culture of artisan rugs through rare and exclusive pieces from internationally-known designers and manufacturers from around the world.
Providing Minneapolis Top-Quality Luxury Antique & Vintage Rugs
For nearly 30 years, Cyrus Artisan Rugs has been the largest, most trusted online retailer of vintage and authentic designer antique area rugs for every decorator, trendsetting homeowner, and serious collector in the Minneapolis area. Our showroom in Rochester, Minnesota, which is presently the largest in the Midwest, features an extensive, highly diverse collection of luxury vintage and modern artisan rugs from different parts of the world. We pride ourselves on providing local customers with complete access to a vast, ever-expanding, and carefully curated selection of the world's most beautiful antique and modern rugs, while simultaneously delivering a superior customer experience that is rivaled by none in all of the Twin Cities.
At the Minnesota Cyrus Rugs showroom, you can take your pick from our high-style merchandise of traditional, contemporary, transitional, and tribal rugs that suit every type of room space. We provide clients with a feast for the senses by showcasing our stunning artisan rugs in an optimal space, which includes beautiful hardwood flooring and an enormous skylight for plenty of natural lighting. To complete the experience, we also have an in-house staff of professional design experts to provide you with further information on each piece and to extend ample assistance in choosing the right antique rug for you.
If you want to feel the textures and see the beautiful colors of each rug in various lighting conditions, you can visit our Twin Cities showroom—or you can browse through our collection online to view our latest offerings.
What to Consider When Buying Antique Rugs
Buying the right rug involves more than just picking out what looks good in your living room or workspace. Antique rug aficionados find that these one-of-a-type pieces work best with neutral wall colors, vintage and modern abstract artwork, but beyond that, they can also reflect the owner's personality and lifestyle. Therefore, you may want to consider purchasing a quality antique rug that speaks to you on a personal level.
As an informed buyer, it is important to ensure that your chosen antique rug is made of lustrous wool and natural fibers, with vibrant colors that do not look washed out or faded. It is also crucial to make sure that the carpet lays flat and straight when placed on the floor. At our Minneapolis showroom, we give you the option of laying out the rug (or several rugs side-by-side for comparison) on our expansive floor space so that you can see how our antique rugs can look once installed in your home, and how they lay perfectly flat and straight when laid out.
All of these qualities reflect the authenticity of the rug, as well as the artisan's impressive and traditional handcrafting skills.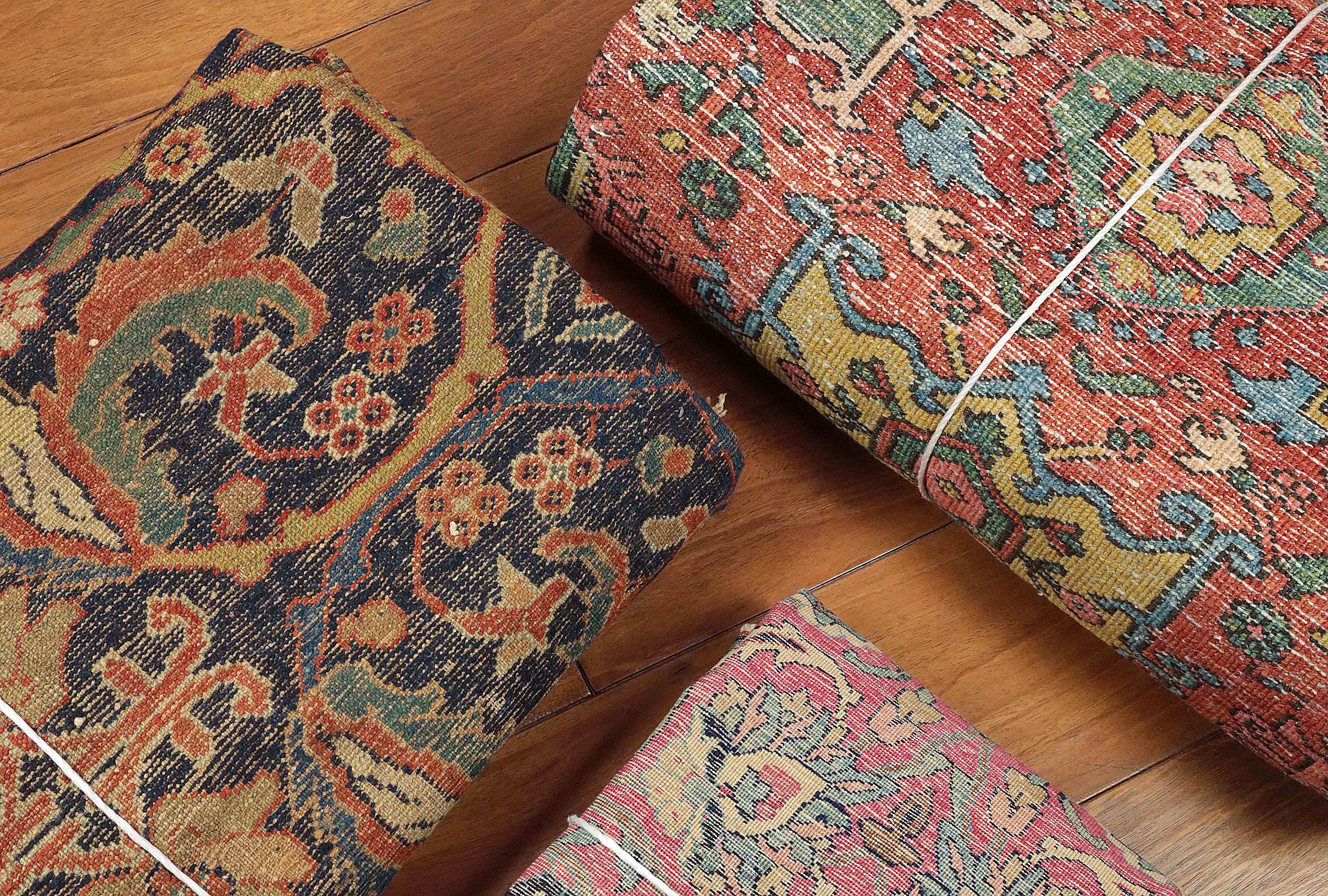 Other factors to consider when purchasing an antique rug are the weave types (hand-knotted, hand-tufted, or flat-weave), style (Contemporary, Oriental, Traditional, Transitional, Tribal, Persian and Southwestern, among others), as well as shape and size (depending on its purpose).
It helps to seek guidance from our in-store staff for more tips on how to pick out the right rug for you.
Free Shipping in Minneapolis
Cyrus Rugs proudly extends its services by offering free weekday shipping and delivery of any vintage or antique rug purchased online or from our showroom in St. Paul right to your Minneapolis home. Our team would gladly even lay your new rug in your living room or office space, regardless of its size or weight, at no extra charge. This is because each of our quoted prices already includes shipping to further enhance your buying experience. We also allow returns and exchanges anytime within the first week of purchase, depending on where the item was purchased from.
Our free weekday delivery services are available for all clients within the Twin Cities metropolitan area, but we also offer free shipping to all customers within the contiguous United States.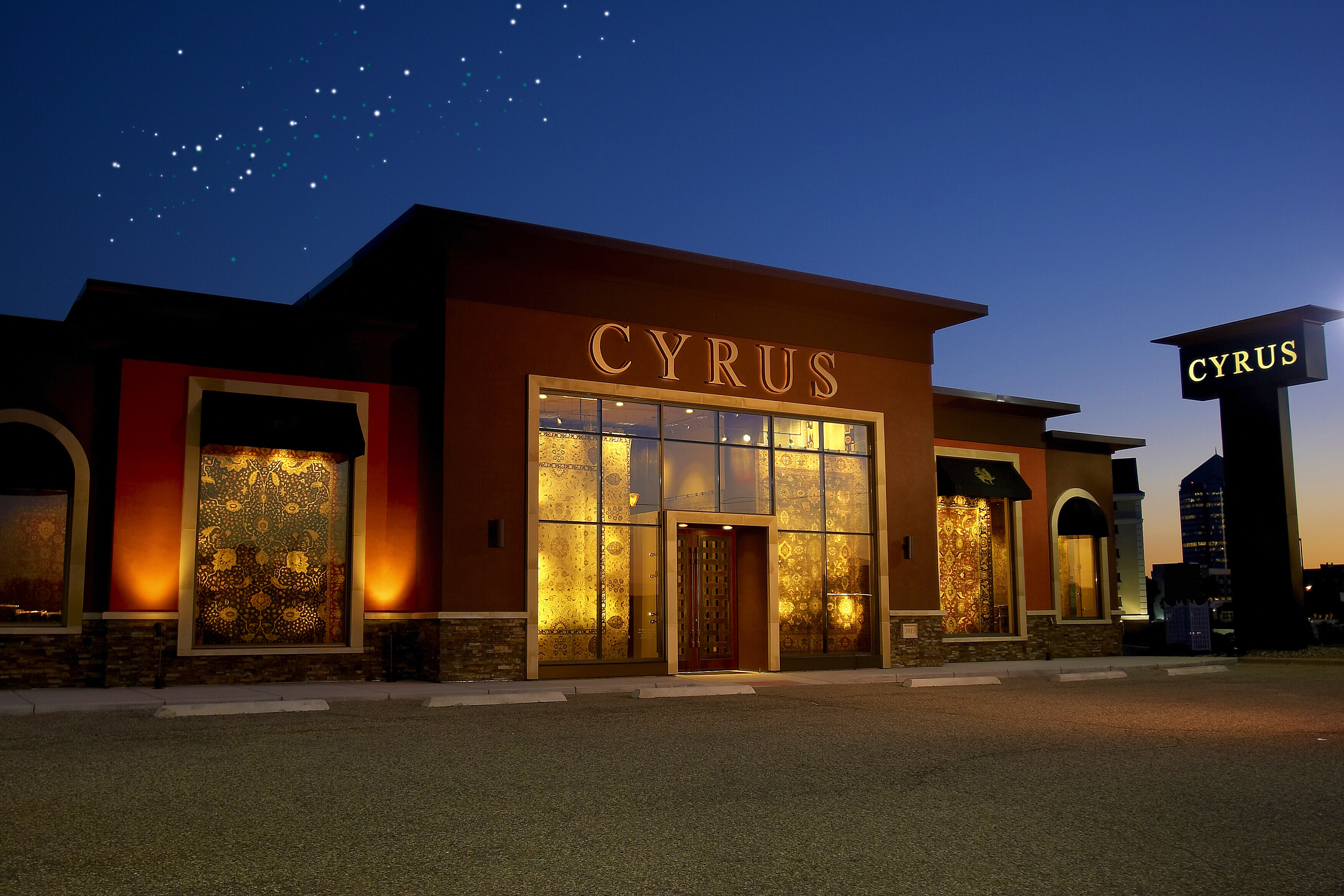 Full-Service Experience and Customer Satisfaction Guarantee
At Cyrus Rugs, we are committed to making sure that you get exactly what you paid for—and so much more. We place the highest importance on ensuring our customers' complete satisfaction with every purchase, and we do this by giving you the best possible rug prices through our price match guarantee and by providing above-and-beyond customer service.
This is why we also give our customers the opportunity to make the right purchasing decision by "trying out" a particular piece before buying. We offer a unique "Try Before You Buy" program to all of our local clients, allowing them to take swatches or samples of their chosen rug home, to see how it would look in the desired space.
Clients can always expect a full-service experience as we guide you through every step of the way, from selecting the perfect modern or antique rug to helping you install your new carpet in your home. We also help you keep your rug in pristine condition by offering professional rug cleaning services to all clients located in the Minneapolis area, ensuring that your luxurious artisan piece remains clean and beautifully maintained. Additionally, we also offer other after-purchase services such as on-site rug repair and antique rug appraisal.
In further pursuit of customer satisfaction, we have a custom rug program that allows local Minneapolis customers the option to commission their own masterpiece. With this program, you can freely customize your own personal handmade rug with your own selection and mix of colors, fibers, and dimensions.
For more information about our store policies and services, you can contact us or check our FAQ page.