Finding Modern Rugs in Minneapolis
Posted On November 4, 2019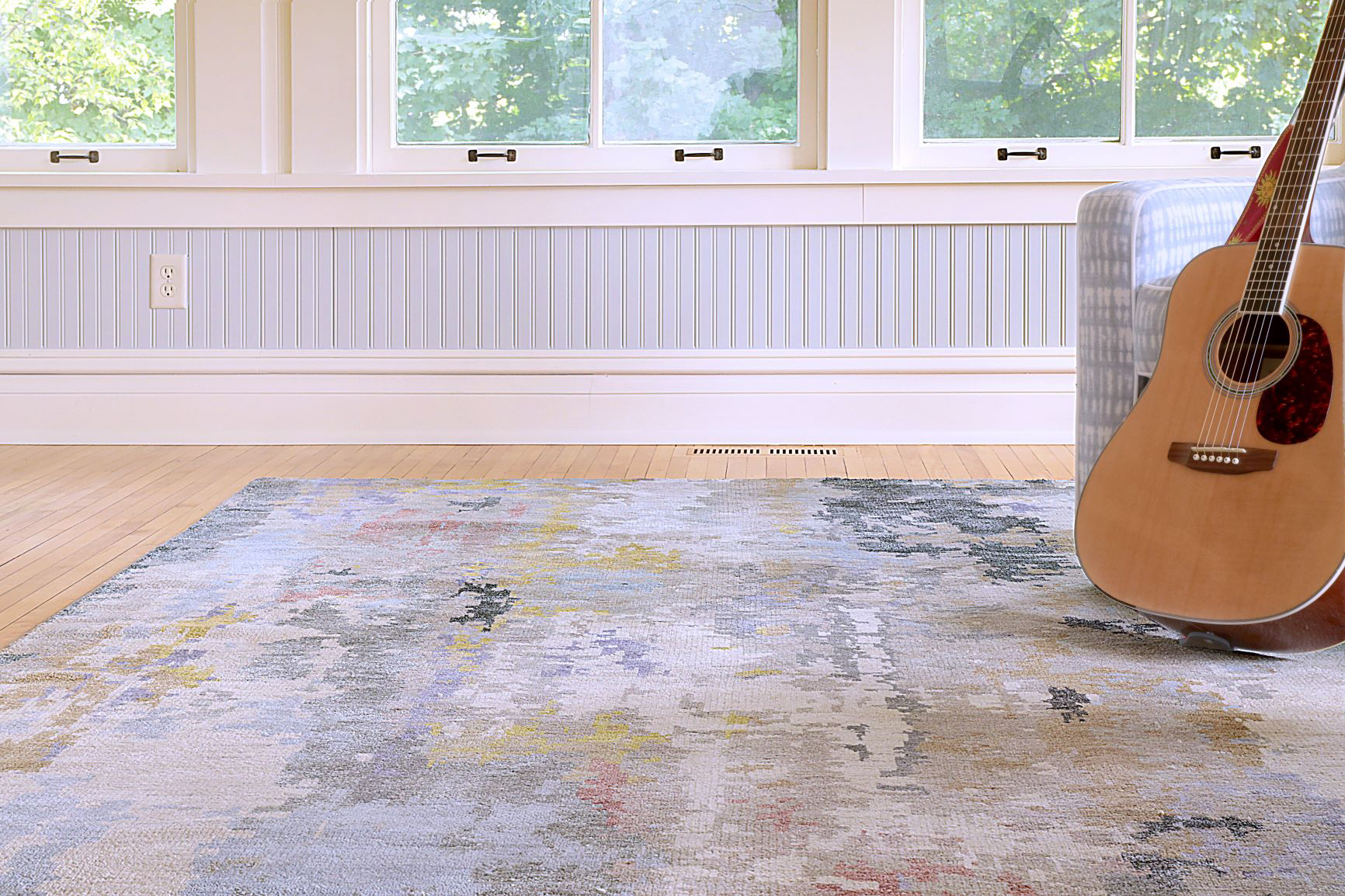 Finding and choosing the right contemporary area rug for your living space is absolutely essential for a perfectly styled room that meets your unique tastes. While this does require an eye for design and some knowledge about modern rugs, any homeowner can find the best area rug for their own unique needs by turning to established dealers who offer a full-service experience, in addition to providing access to a wide selection of exclusive, high-quality pieces from the world's finest designers and manufacturers.

Best Mid-Century Modern Area Rugs Store in Minneapolis
Cyrus Artisan Rugs is well-known for having the largest selection of carefully curated antique and contemporary area rugs in the Minneapolis area. For over three decades, we have been working with the finest creative minds in the artisan rug industry to amass an exquisite, ever-expanding collection that has made us one of the most trusted and sought-after online retailers for authentic designer rugs.
Our showroom in Bloomington, which is the largest in the Midwest, is the preferred destination for professional decorators, trendsetting homeowners, and serious collectors who are looking to browse a highly extensive and exclusive collection of handcrafted antique, semi-antique, and contemporary area rugs from top designers. We also provide expert onsite rug services—including professional interior decor consultation, rug cleaning, rug repair and restoration, and more—to help us fully cater to the needs of our clients from start to finish.
Whether you're looking for traditional pieces like oriental and persian rugs, contemporary wool rugs and shag rugs, or even exclusive pieces from specific designers, we ensure that you'll find one that best suits your taste and needs from our impressive inventory.
Our modern area rug selection features bold designs and stunning craftsmanship to complement any contemporary home. Each piece is expertly hand-knotted by skilled rug artisans, and some are exclusively designed by industry names like James Tufenkian, Thomas O'Brien, Mark Pollack, Kevin Walz, Barbara Barry, Vicente Wolf, and even Ralph Lauren and Martha Stewart.
When you visit our Cyrus Artisan Rugs showroom, you will be treated to a feast for the senses as you view and compare the beautiful colors and textures of our luxury carpets. Our in-house staff of carpet design experts are also available to assist you in choosing the right contemporary area rug for you. If you're interested in seeing our vast collection of high-quality modern textiles for yourself, you're more than welcome to drop by our Twin Cities showroom—or you can browse through our collections online to view our latest offerings.
Tips for Choosing Contemporary Area Rugs
Modern area rugs are not only capable of transforming a room or workspace—they also make powerful design statements that reflect the owner's personality. Thus, there's definitely more to buying the right rug than just picking out what looks good.
Decorating your space with an area rug requires a lot of thought to ensure a cohesive look. When choosing one, you must first consider the room where it will be installed and its placement within that room. This will give you an easier time in deciding on the right size and shape.
Designers advise that you choose large rugs that cover the conversation area and can extend past the legs of your furniture or bed. Another rule of thumb is to make sure that your area rug is at least six inches and no more than two feet away from any wall.
As for the design, choose one that goes with the colors and items in the room, such as the throw pillows and lights, to complete the overall decor. You may also want to stick to vibrant colors and patterned rugs for your neutral-colored furniture and walls, and vice versa, to achieve balance in the room.
For many experts, less is more, especially when it comes to entrances and transitional places like hallways. Choose one that is as wide as your door space, at most, and keep spaces on both ends even.
As for your dining room area rug, go for one that fits the shape of your table. With study room area rugs, it would be best to have the rug cover the space of both the desk and the chair, so as to prevent tripping or the chair dragging over the edges of the rug.
Your modern area rug should be the focal point of your room. Let it inspire the rest of your decor and don't be afraid to go big.
For further assistance and design tips, you may seek guidance from our in-store carpet experts and staff.
Professional Artisan Rug Services
At Cyrus Rugs, we exceed our clients' expectations and guarantee customer satisfaction by making sure you get more than what you pay for. Aside from offering competitive rug prices and ensuring a unique buying experience through our "Try Before You Buy" program, we also provide above-and-beyond customer service from rug selection to aftercare.
Expert Decor Consultation
To help you find the best modern rug that fits your personal style and existing home decor, we have a team of in-house design experts on standby at our Minneapolis showroom. Occasionally, we also host in-store guest appearances by well-known decor experts to allow interested buyers to obtain or exchange creative design ideas and options from some of the best in the industry.
Clients located in the Twin Cities area can expect our expert assistance in maintaining their modern rugs' pristine condition through our professional rug cleaning services. Keeping your luxury rug clean not only keeps it looking beautiful and vibrant, but also helps you preserve your investment. In addition, we also offer on-site rug repair and restoration using professional techniques, tools, and materials. Even the most severely damaged carpets can be restored to their former glory thanks to the skill and knowledge of our rug repair specialists.
Design Your Own Contemporary Area Rug
Everyone wants a luxury piece that's truly one of a kind. Some clients even prefer to commission their own custom rug to ensure that their specific requirements are fully met.
Our custom rug program allow our customers to explore their creativity and customize their own original artisan piece. You will be able to choose the size and shape, dictate the exact dimensions, and select the colors and fibers to be used for your very own masterpiece.
For more information about our services, you can contact us or check our FAQ page.
Find a Modern Rugs Dealer
Visit Cyrus Artisan Rugs Showrooms in: Minneapolis, St. Paul, & Rochester, not living in Minnesota? visit our showrooms in Sioux Falls SD & Des Moines, IA. Get your modern & contemporary rugs for a discounted price.