10 Exciting Rug Trends for 2020
Posted On October 23, 2020
Even though we're almost close to the end of the year and are venturing into the autumn season, it isn't too late to decorate your room with area rugs. In particular, you can look into the different types of Persian carpets available, which feature various styles, colors, and other design elements. By adding these intricate pieces to your home, you can enhance the aesthetic appeal of your space.
If you're looking to elevate your interior's overall look, we've listed down several carpet trends for you to keep in mind when decorating your home.
Jewel Tones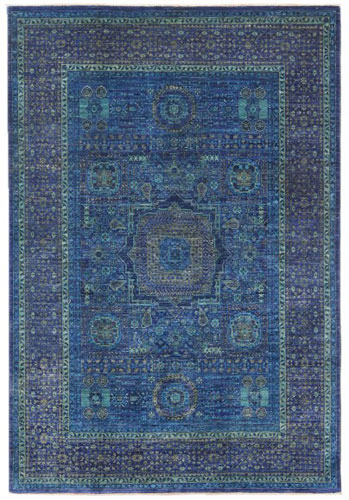 Over the last few years, pastel colors have become popular among carpets, like Oushak and Khotan carpets. But it seems jewel tones are popular this year — sapphire blue, teal, emerald green, and amber are some hues you might see in new carpets.
If you want to design your space with jewel-toned rugs, a blue Afghani Mamluk carpet is a good choice. This hand-knotted rug features detailed Afghani tribal motifs in a blue-colored background.
But if you're after a lighter color, you might want to consider a green Canvas Art rug. It features a green-gray combination and an abstract motif to give any room a unique look.
Earth & Neutral Tones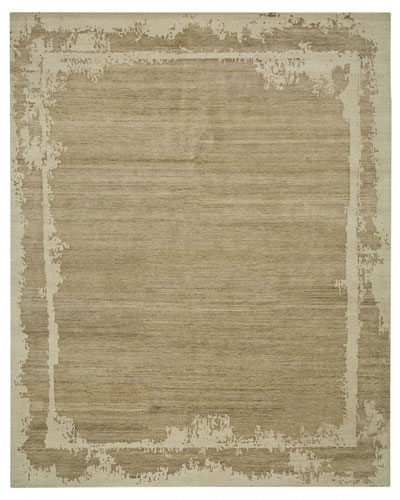 Earth tones are also perfect rug color choices for any space. Soft brown and beige tones work by complementing your earth-toned décor. As for vibrant spaces, you can have these light hues as your room's neutral base.
Gray is another great rug color choice. In fact, it's currently one of the trendiest carpet colors this year, making it a top choice for modern spaces. And no surprise: almost any room color can have neutral gray as a backdrop.
Area rugs like the Appraise Confined rug and Apex rug can work in earth-toned or vivid spaces. The Appraise Confined rug is available in beige to match your earth-toned décor. Meanwhile, the Apex rug features strong gray hues that match with vibrant, subtle, or dark room colors.
Multi-Colored Carpets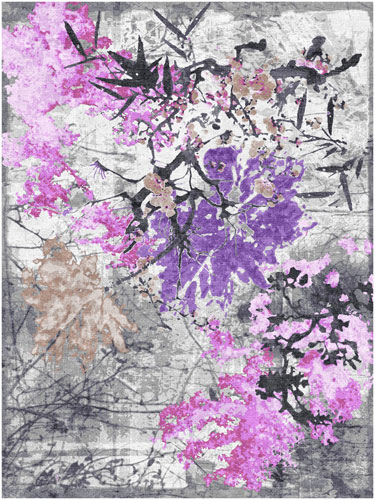 2020 is a great year to design with multi-colored carpets. Their subtle color combinations can add texture, depth, and visual interest to any room. Furthermore, multi-colored area rugs feature different tones to complement the color scheme of your space. So if you want to achieve a vibrant feel, these colorful pieces might just work.
Aanya carpets come in a variety of color combinations: metallic silver pink, summer multi-gold taupe, winter gray lavender, and ivory shades. Moreover, they give off an artistic feel because of their abstract patterns.
On the other hand, if you prefer subtle tones, consider designing with an AEON AON-03 rug. It features abstract motifs with brown, beige, gray, and dark red. Its distinct design and mellow colors make this multi-colored rug a unique addition to your space.
Chevron Patterns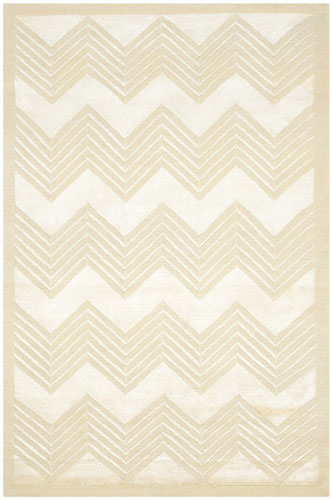 Chevron patterns can leave a significant impact on your room's overall design. They're so eye-catching that you can place them in a room with a plain color scheme and the carpet will still stand out on its own.
Moreover, this type of rug pattern is versatile. For instance, you can decorate your entryway with a chevron carpet or install one in your living room or bedroom. You can also put a chevron rug with vibrant colors to breathe life into a neutral, minimalist-themed space.
Ralph Lauren's Monroe Chevron carpets are also worth considering. These area rugs feature velvety chevron motifs in light and dark shades. Moreover, these Monroe Chevron carpets have cut and looped piles with prominent textures, giving your room a distinct visual appeal.
Floral Prints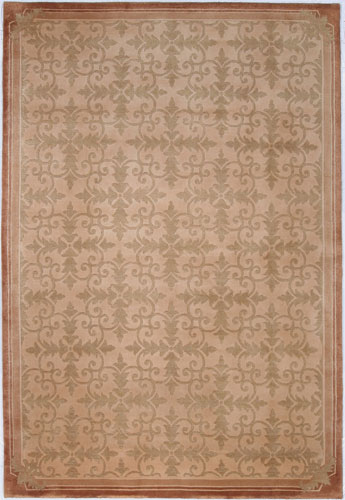 Floral prints are better than ever this year with their fresh, neutral look. You'll mostly spot these floral motifs on gray or greige area rugs, with the neutral tones giving your space a vintage-inspired look. If your space features a neutral backdrop, you're free to experiment with different bold hues and fun patterns.
To achieve that neutral floral look for your space, install a Esplanade carpet which features French floral patterns against a subtle, beige backdrop.
Geometric Patterns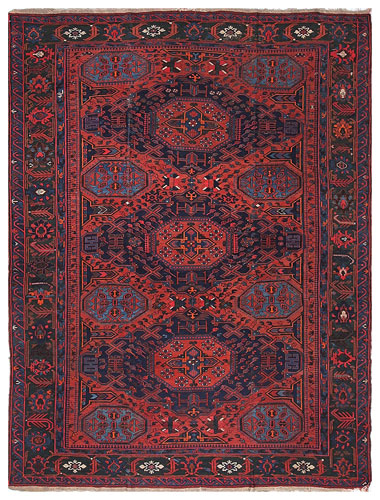 Rug designers have predicted geometric patterns would be a big trend this year and they were right. More particularly, herringbone motifs have made their way to the forefront of what's hot in geometric-designed rugs. 
If you want to design with geometric patterns, choose rugs with vivid tones, button motifs, and ribbon patterns. These elements offer a distinct, adventurous approach to geometric motifs. Vibrant, lively spaces and modern rooms are perfect for geometric carpets, whether neutral or bold. 
These types of rugs are available in different sizes. Smaller pieces tend to feel more elegant while larger pieces give off a bolder, daring appeal. An antique Russian Soumak rug features the best of both worlds: it has a vintage appeal and features large, bold patterns.
Moroccan Rugs
Moroccan carpets stand out because of their geometric-inspired designs. Distinct, eye-catching motifs give them a timeless appeal.
Moroccan carpets feature dynamic, modern designs and striking geometric patterns, giving them an abstract look. Area rugs like the Creek CRK-15 and CRK-23 showcase these design elements.
Thanks to their design flexibility, you can incorporate a neutral-colored Moroccan Beni Ourani rug into any interior, whether modern or traditional. And if you don't like a carpet on your floor, you can hang a Moroccan kilim rug on your wall. Just have fun and experiment!
Vintage Carpets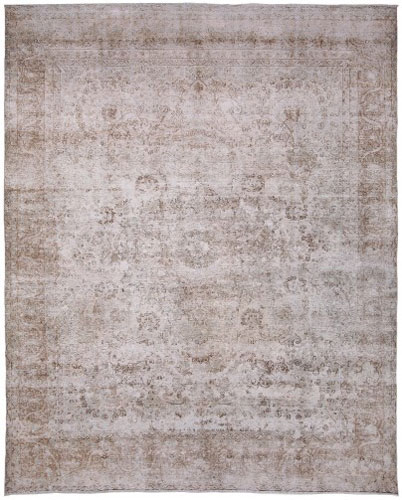 Vintage area rugs are great for any type of space and interior design. Moreover, they provide room styles with greater comfort, color, and character.
The possibilities are endless when designing with vintage carpets. On the one hand, these timeless pieces can make any space look stylish, especially when paired with modern furniture. Faded rugs, for instance, can add a dash of color to a neutral, minimalist room. Meanwhile, dark-colored carpets are better suited for vibrant spaces.
Those looking to hop on the distressed rug trend can start with a Persian Vintage Distressed Traditional rug. This carpet showcases a unique combination of faded colors and detailed Persian motifs.
Natural Materials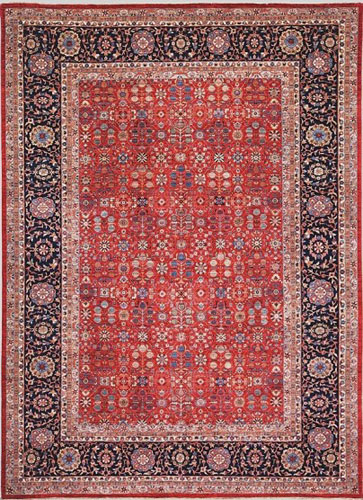 Nowadays, millennials make up a majority of young homeowners. This age group is more conscious about the impact of brands and products on society and nature. And this type of eco-consciousness has paved the way for the popularity of rugs made from natural materials.
As the number of eco-conscious customers continue to increase, rugmakers are taking this 2020 design trend to heart by producing natural fiber carpets. After all, wool, sisal, and jute rugs are not only sustainable, they can turn any room more comfortable.
Make your floors more eco-friendly with natural fiber rugs such as the Afghani Bakhtiari, a wool rug that can add a touch of warmth to your home.
Handmade Rugs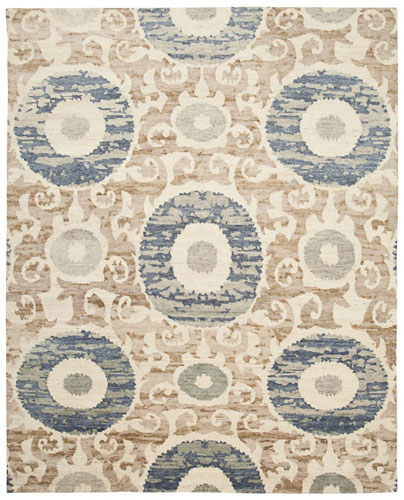 A lot of work goes into crafting handmade carpets. Artisans spend months weaving these eye-catching, detailed pieces to give them a distinct look. Moreover, the finest materials are used to make these rugs comfortable and durable.
If you love expressing yourself through design, why not give handmade carpets a try? A Decant Cellular rug is a great choice for handcrafted carpets, and it features southwestern and tribal styles as well as a curvilinear design. They can elevate the overall appeal of your space with their eye-catching patterns.
Find Area Rugs That Complement Your Space
Whether you prefer to design with the faded rug trend or traditional decorative styles, you'll need to pay attention to the design and color of your carpet. Our diverse catalog can help you choose the best type of rug for your interior. 
At Cyrus Artisan Rugs, we offer area rugs and carpets in designs, styles, and textures that will surely suit your preferences. Browse our online catalog to find the perfect carpet for your space. Shop with us today.