Tufenkian Rugs: Where Timeless Craftsmanship Meets Modern Design
Posted On June 1, 2020
We live in a world of mass-produced products, and our homes are filled with objects that are carefully machined and almost obsessively uniform. Many connoisseurs long to own things that aren't just functional and beautiful, but also celebrate mankind's time-honored artisanal traditions.   
James Tufenkian, founder and chairman of Tufenkian Rugs, believes that discerning collectors want to own rugs that aren't just aesthetically pleasing, but also preserve the ancient hand-weaving methods of the Orient. Indeed, those who invest in a Tufenkian rug aren't just investing in a textile fashioned from the most exquisite materials, but will also be bringing home a unique piece that preserves the subtle variations created by the human hand.  
Tufenkian Carpets: Modern Designs, Ancient Handcrafting Methods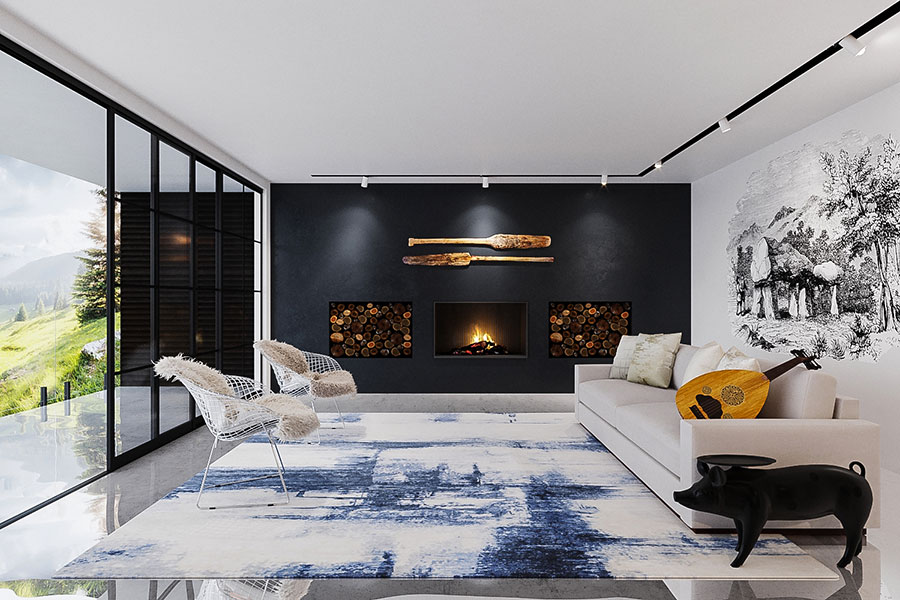 All Tufenkian carpets are hand-knotted—a weaving method that produces textiles of the highest quality and durability. Hand-knotting is also a time-consuming process, and in a world obsessed with mass production and instant gratification, the amount of time it takes to hand-knot a rug seems almost unreasonable.      
Once broken down knot by knot, however, and the level of craftsmanship required to produce each Tufenkian original becomes apparent: a 9'x12' Tufenkian carpet, for example, is composed of up to 1.5 million individually hand-tied knots. Altogether, more than 1500 hours are needed to produce a typical artisanal carpet. 
While rugs produced on an industrial scale typically begin with machine-spun yarn, the Tufenkian brand initiates the rug production process with yarn that has been both hand-carded and hand-spun. After spinning, the yarn is dyed in small pots by hand. While the weavers follow contemporary designs produced by computers, the fundamentals of rug production (washing, shearing, and detailing) are still performed by hand.
As for materials, the Tufenkian brand produces luxurious silk carpets (which are renowned for their delicacy and exquisite finishes); however, wool is the brand's material of choice. Tufenkian sources its wool from sheep populations indigenous to the lands of the Rug Belt, including Tibet, Iran, and Armenia. The brand also makes sure that its wool remains unscoured and has its natural lanolin intact. This results in wool that is durable and retains its distinct characteristics, ultimately leading to rugs that are invariably unique and "perfectly imperfect".
How James Tufenkian Modernized the Rug Industry 
The offspring of Armenian immigrants, James Tufenkian has always appreciated the ancient tradition of rug weaving. After finishing law school in the mid-80s, he took some time off to travel before embarking on his professional career. Part of his decision to travel was fueled by his dream of creating "a 21st-century incarnation of the ancient Oriental rug business".
"I thought to pair modern design and branding with a production that embodied the virtues of great antique carpets. After all, machines had perfected sameness and our world was filled with their products. Wouldn't people really love to live intimately with a few wonderful things that were perfectly imperfect, and reflected the touch of the human hands that created them?" Tufenkian said. 
In Nepal, he was introduced to a renowned Tibetan carpet weaver. Sharing his dream with this Tibetan carpet weaver, Tufenkian quickly realized that he had found the perfect partner to realize his vision. 
"When he told me that any dream of his had to include improving the lives of the craftspeople we would employ I knew I had found the right guy," Tufenkian said. "So I promised to do everything necessary to build the business in America, and he promised to support it with the finest production."
Following those early days, Tufenkian Artisan Carpets has since grown into a major brand that has revolutionized the carpet industry. The brand offers an unparalleled range of innovative and modern designs at various price points and sizes. While most artisan carpet brands only produce carpets once a client has confirmed an order, Tufenkian keeps a large inventory of its current collections on hand so that customers can get the carpets of their dreams without the traditional protracted wait time.
Supporting Communities with Humanitarian & Economic Development 
Tufenkian Artisan Carpets is committed to investing its profits in the development of the communities that support the modern rug industry. James Tufenkian has carved a reputation for himself as a philanthropist by investing in the Armenian economy and various communities in Nepal. He also started the Tufenkian Foundation and Tufenkian Heritage Hotels to support his social justice projects and philanthropic work. 
Apart from revitalizing vulnerable communities, James Tufenkian is also credited with helping preserve indigenous and historic handcrafting methods in Armenia, many of which are endangered by the encroachment of modernization.
Purchase a Timeless Tufenkian Original at Cyrus Artisan Rugs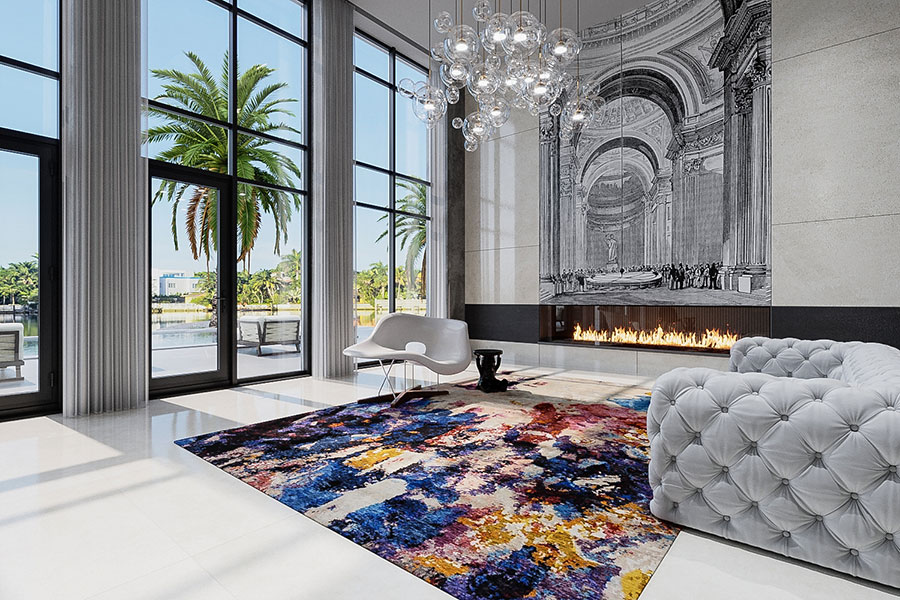 If you're looking for a reputable reseller of James Tufenkian area rugs in the Minneapolis-Saint Paul area, look no further than Cyrus Artisan Rugs. We maintain a carefully curated selection of Tufenkian artisan rugs, including Nepal rugs and Tibetan rugs. These beautiful, striking rugs will add texture and warmth to your flooring and bring the design scheme of various interiors to life.
To inspect our collection of Tufenkian pieces, make an appointment or drop by our Minneapolis showroom, which is located 13 miles from downtown Minneapolis. Aside from allowing you to appraise the quality, texture, and aesthetic merits of these pieces, our showroom is equipped with large skylights so you can appraise the true colors of the rugs in natural daylight. And if you need an expert's opinion, our knowledgeable staff will be more than glad to assist you and answer all of your questions.