Cyrus Artisan Rugs: Minnesota's Largest Rug Store
Posted On November 4, 2019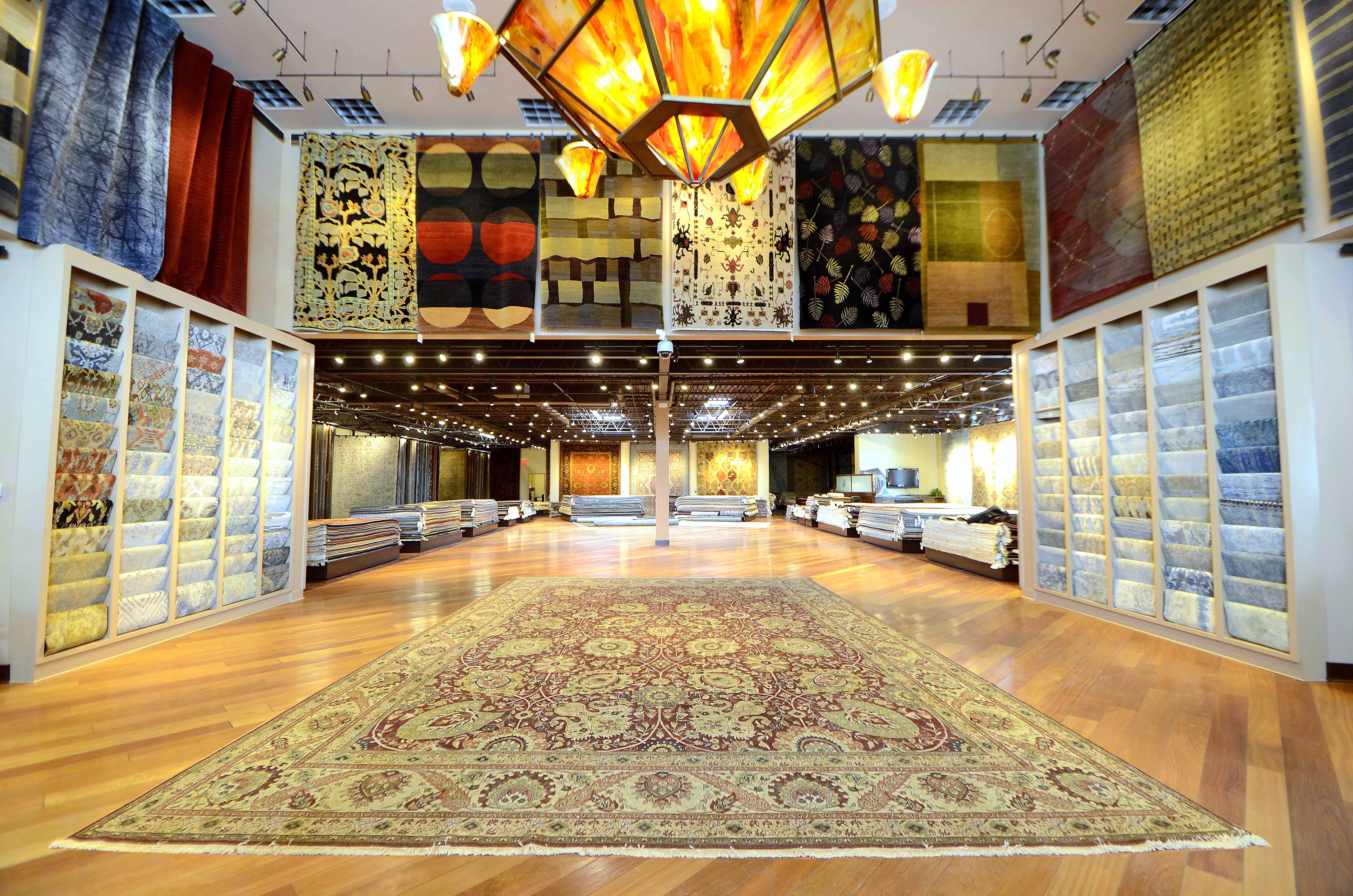 The rug business in the United States has become a billion dollar industry. In 2016, the sale of area rugs reached over $2 billion, beating carpet sales for the third year in a row, according to research done by FCNews. Since then, rug stores throughout the USA have found many opportunities to improve customer experience via e-commerce platforms and custom rug programs.
Online retailers have enhanced their search features by allowing clients to browse closeups of rugs to help them appraise the merchandise more accurately. And with the growing demand for custom-sized rugs, many innovative retailers are responding by allowing their customers to customize the design and dimensions of their rugs.
Cyrus Artisan Rugs remains at the forefront of these and other innovations without losing their focus on customer service. For nearly 30 years, Cyrus Artisan Rugs has been the largest and most trusted online retailer of luxury vintage and modern designer area rugs in the Twin Cities.
The Largest Showroom for Artisan Rugs in the Midwest
In 1988, the Minnesota Cyrus Rugs showroom was established in Bloomington. It has since grown to become the largest showroom for artisan and designer rugs in the Midwest. Customers from Bloomington, Saint Paul, and surrounding areas can visit our 13,000 sq. ft. showroom and choose among our carefully curated selection of more than 3,000 authentic artisan rugs for sale.
Guests can consult our in-house staff and design experts to help them choose the ideal rugs for their space. What's more, our unique "Try Before You Buy" program lets local customers bring home rugs to experience them firsthand in their own homes before finalizing the purchase. Our other services include rug cleaning, repair, restoration, and appraisal services.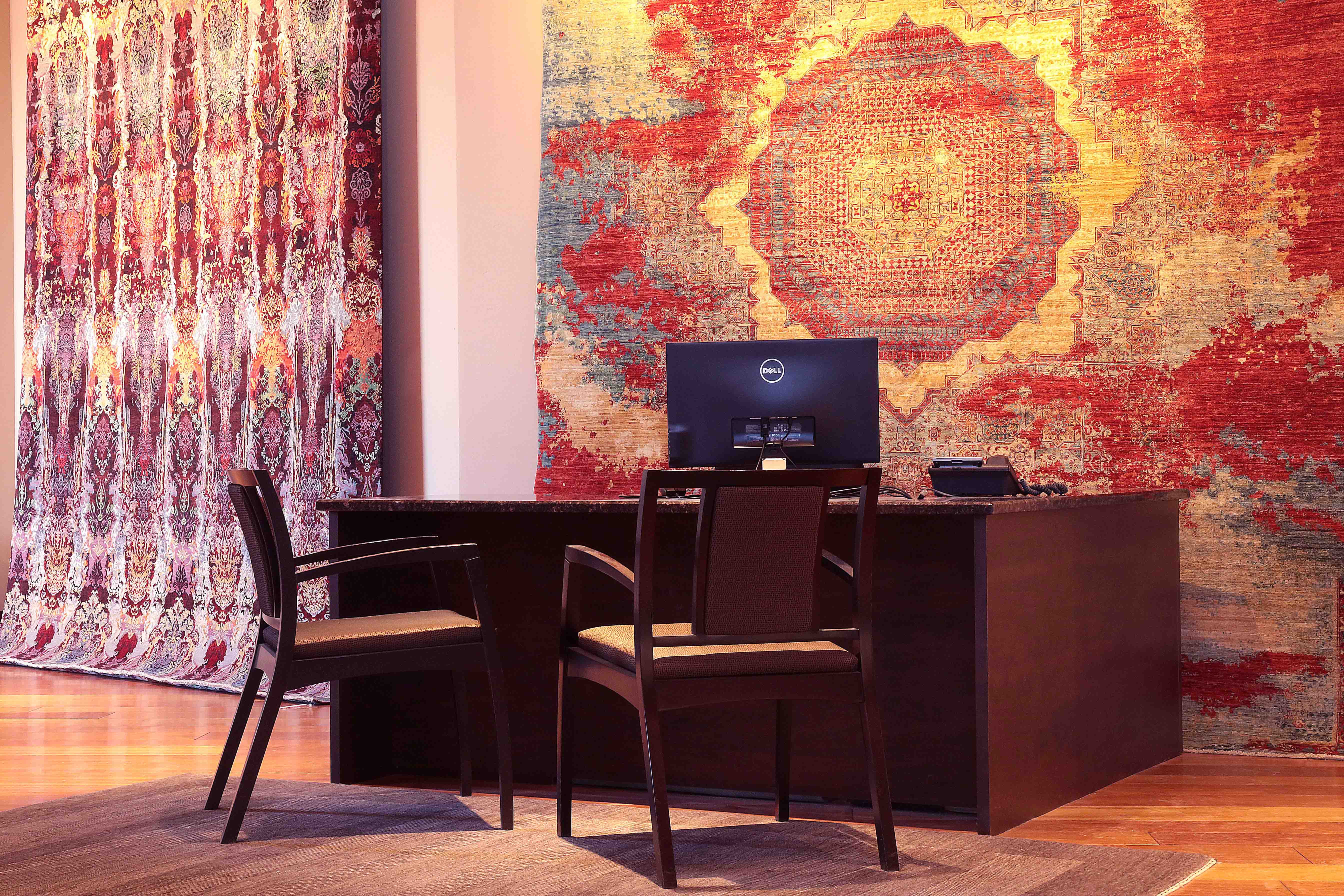 Free Shipping & Delivery in the Twin Cities
Interior designers, serious rug collectors, and homeowners in the Twin Cities metro area can order any of our artisan rugs online with free shipping and delivery. Residents from Brooklyn Park, Plymouth, Hennepin, Ramsey, Scott, Carver, and other nearby areas can also order online with free delivery on weekdays. Aside from shipping and delivery, our team is available to move sofas, tables, and other light furniture so that you can lay the rug in your chosen spot.
Create a Customized Rug with Cyrus Artisan Rugs
Cyrus Artisan Rugs prioritizes customer experience and satisfaction, which is why we'll help you create a rug based on your own design. Our custom rug program lets you create your own design which we'll send to our master weavers. Choose everything, right down to the size, color scheme, and pattern, to create the ideal rug for your space.
Visit Cyrus Artisan Rugs in: Minneapolis, St. Paul, & Rochester, not living in Minnesota? visit our showrooms in Sioux Falls, SD & Des Moines, IA.